Dear friend, how have you been?
Springtime is here, a season of slow and steady growth.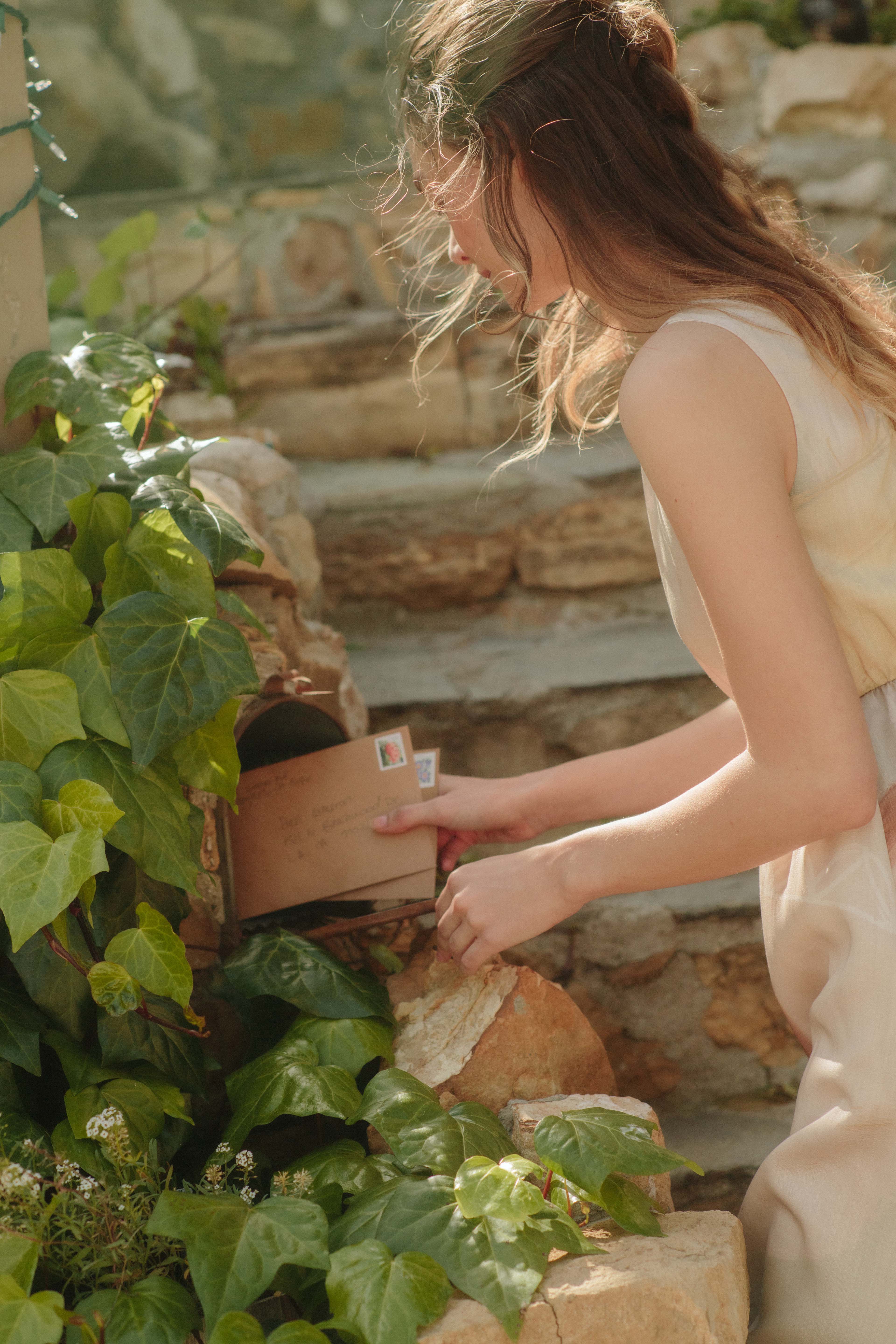 Over the long weekend, I made a trip to visit my childhood home, where my parents still live. The garden is just like how I remember it to be, especially at this time of year: soft blush hues with pops of pink, purple blooms, and refreshing greens at every turn. Mom and I used to spend hours here — she was the one who taught me how to plant my first seeds and care for them.

Flowers have always been a big part of our home. Mom loves them so much, she even has a botanical stamp collection from her days of exchanging letters with her best friend. She told me each stamp conveys a different meaning: tulips for happiness, pink roses for gratitude, and yellow daffodils to send some cheer. I remember when I was little, before Mom began writing at her desk, she would prepare some paper and pencil for me so I too could write letters to my friends. She always took delight in the stories I penned (or at least tried to!). I always took notice of the way her hair moved along with the lace curtain behind her, windows ajar — afternoon was always her favourite time to sit and write. Back then, I would try to peep at her letters, but now I have the honour of reading them, one by one.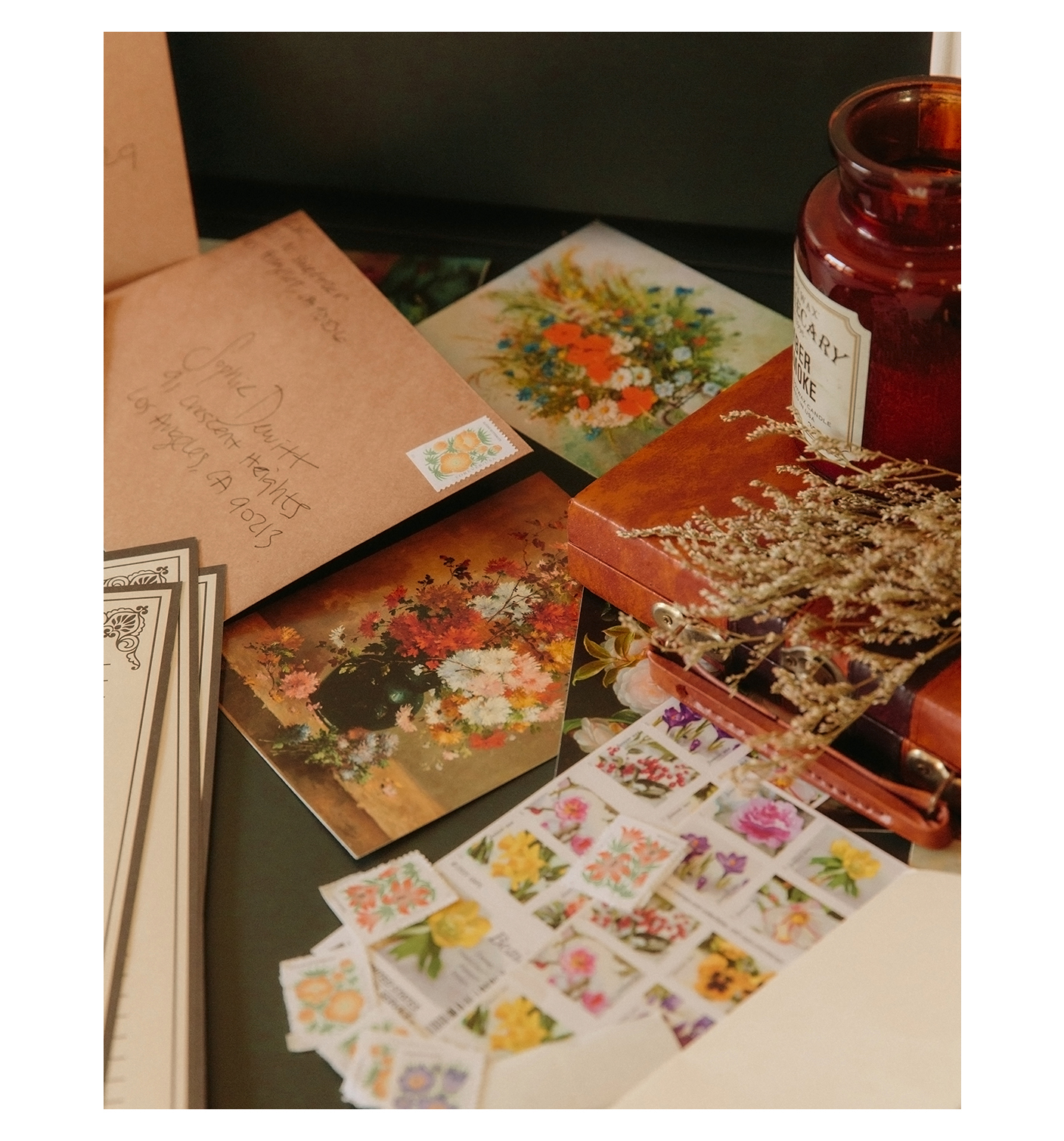 As the stories from the past slowly unravelled, Mom excitedly picked out thick books off a wooden cupboard. I recognised the spine design in an instant — our treasured family photo albums. As I flipped through each page, the photos, yellowing around the edges, but carefully annotated with Mom's handwriting and adorned with mementos stood out to me. Visits to Grandma's, Dad playing the piano in the living room, tiny me hiding under a homemade patchwork quilt … all familiar comforts that I grew up with, memories I hold dear. It made me think of how those experiences shaped me into who I am today — for one, I still have a love for snail mail and dancing to evergreen tunes!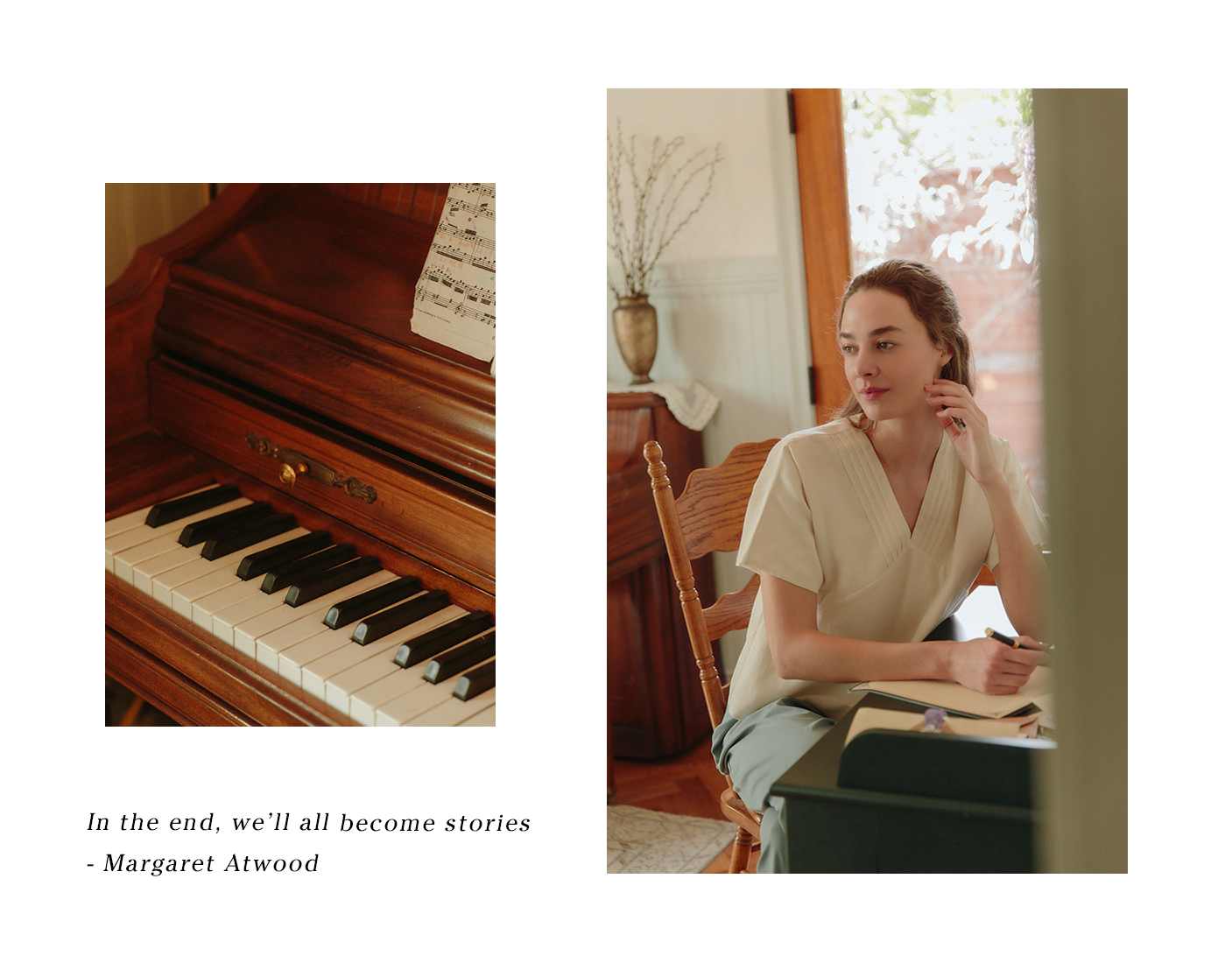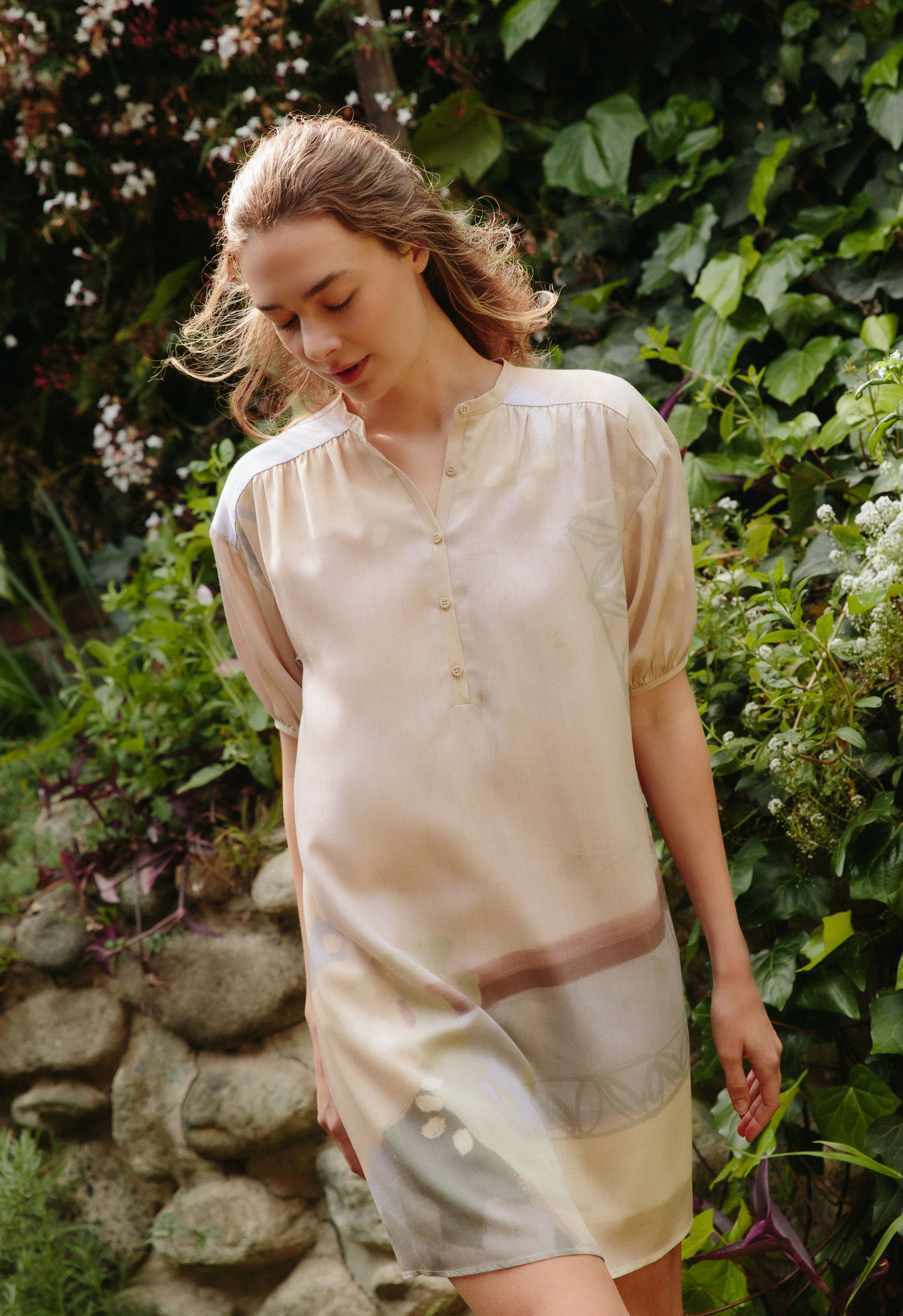 I guess what I'm trying to say is, as we reflect on these past stories and events, we find new meaning in them and it helps us to grow into who we are meant to be. We are but a work in progress, steadily striving towards our destination, and finding joy in the journey as we go along. 
With that, I'd like to introduce you to our Spring print, Stories from the Estate, which represents this tapestry of mementos and memories. By weaving these elements together, I hope that you will be as enriched and encouraged to explore and write your own story — so you may one day pass it on and inspire others.
Love,

Designed in two colourways, the full collection will be available in April, with the first womenswear instalment launching this week.