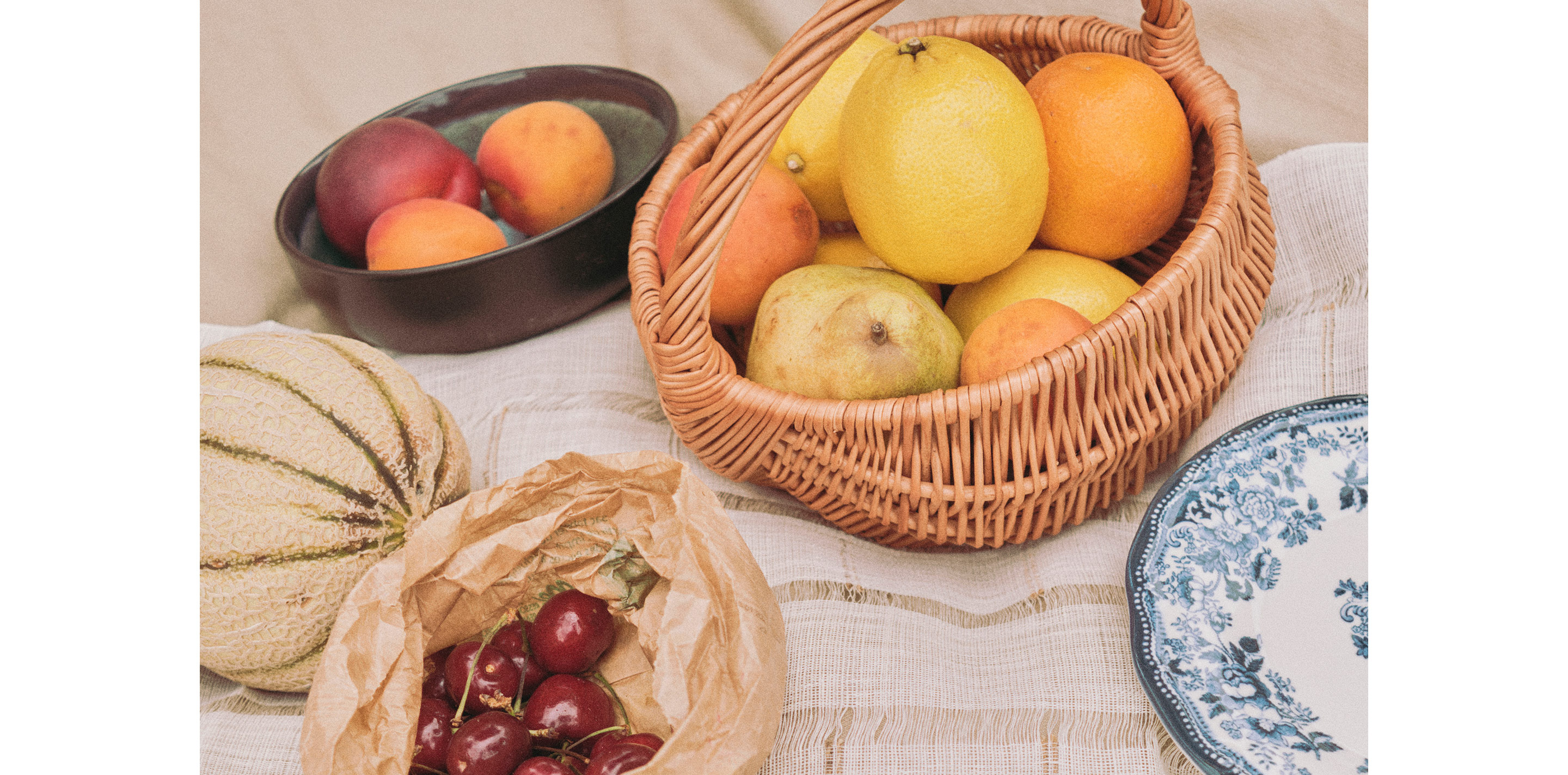 Summer arrives, a season full of new memories, lively experiences, and vibrant energy.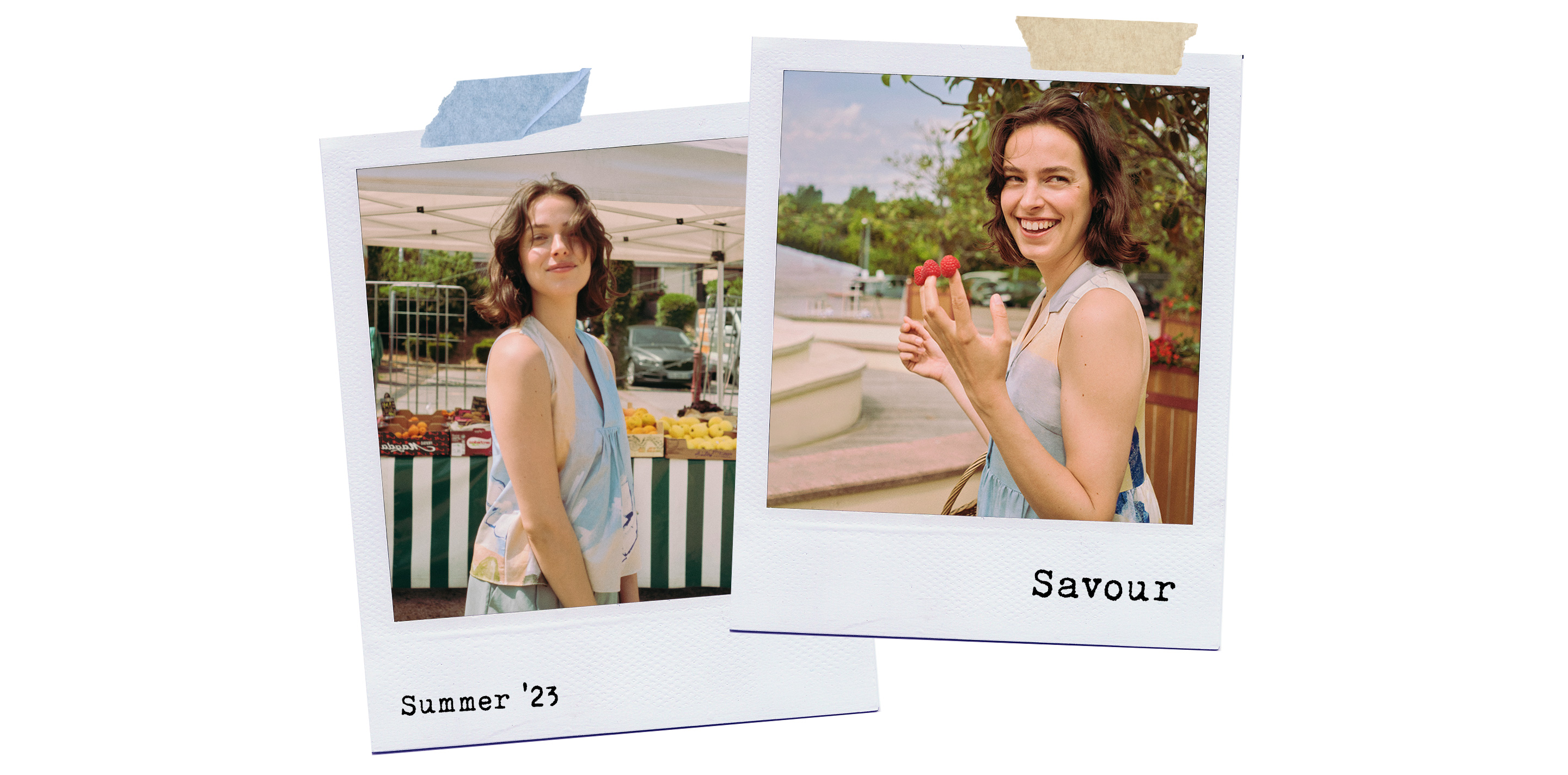 The air carries the sweet scent of ripe fruits, and the sun bathes the scene in a warm golden glow. It's a cherished time to enjoy life's simple pleasures, and treasured moments with loved ones.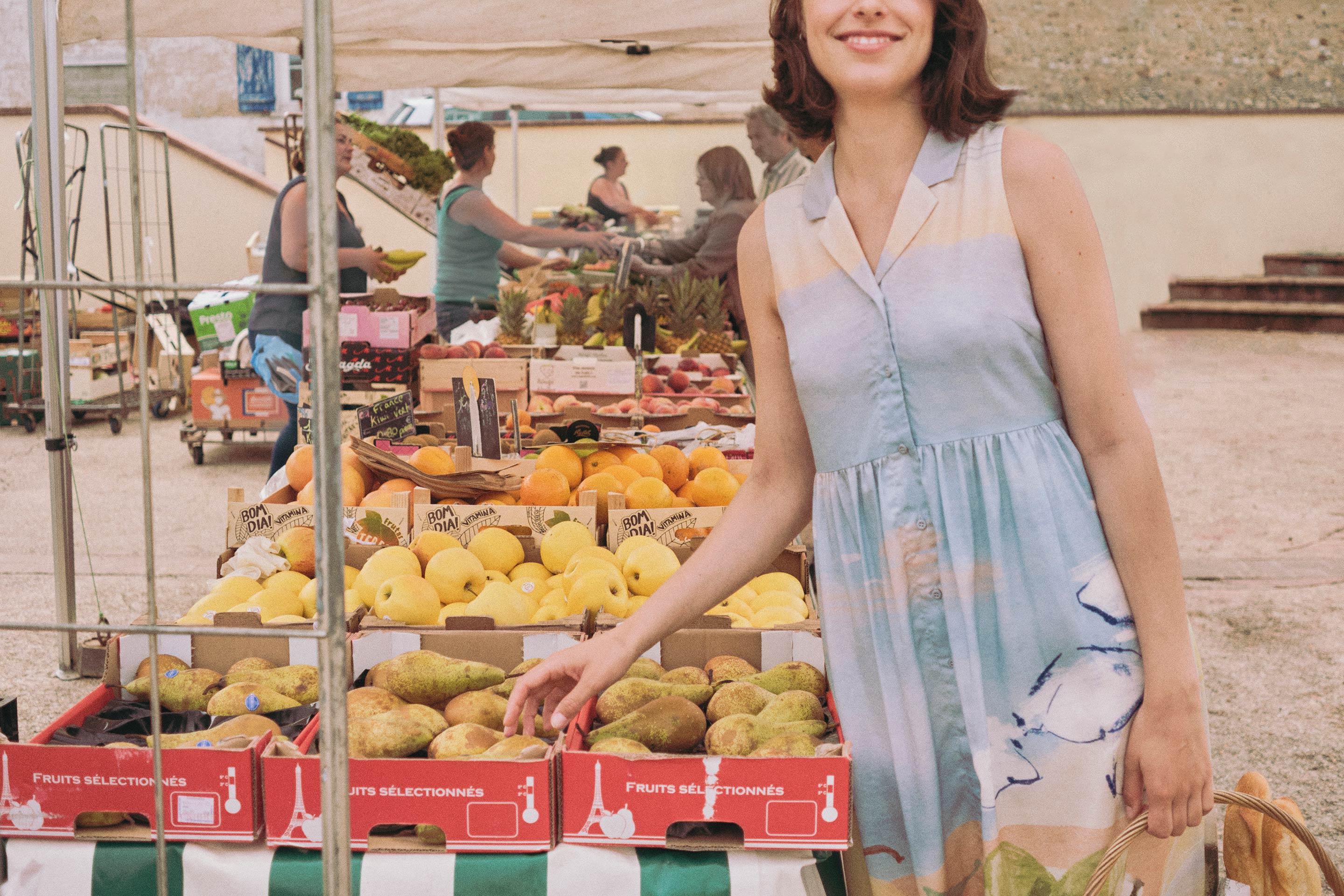 This past weekend, we set out on an adventure to the farmer's market — a haven of fresh produce and chirpy chatters. Our eyes feasted on the magic that laid before us: there's something about the vibrant fresh fruits and vegetables perfectly yet casually lined up in their crates. Our ears revelled in the buzz of conversations that filled the air: an exchange of stories and secrets.
With our woven baskets in hand, we picked out the best ingredients needed to celebrate the joys of cooking and eating together.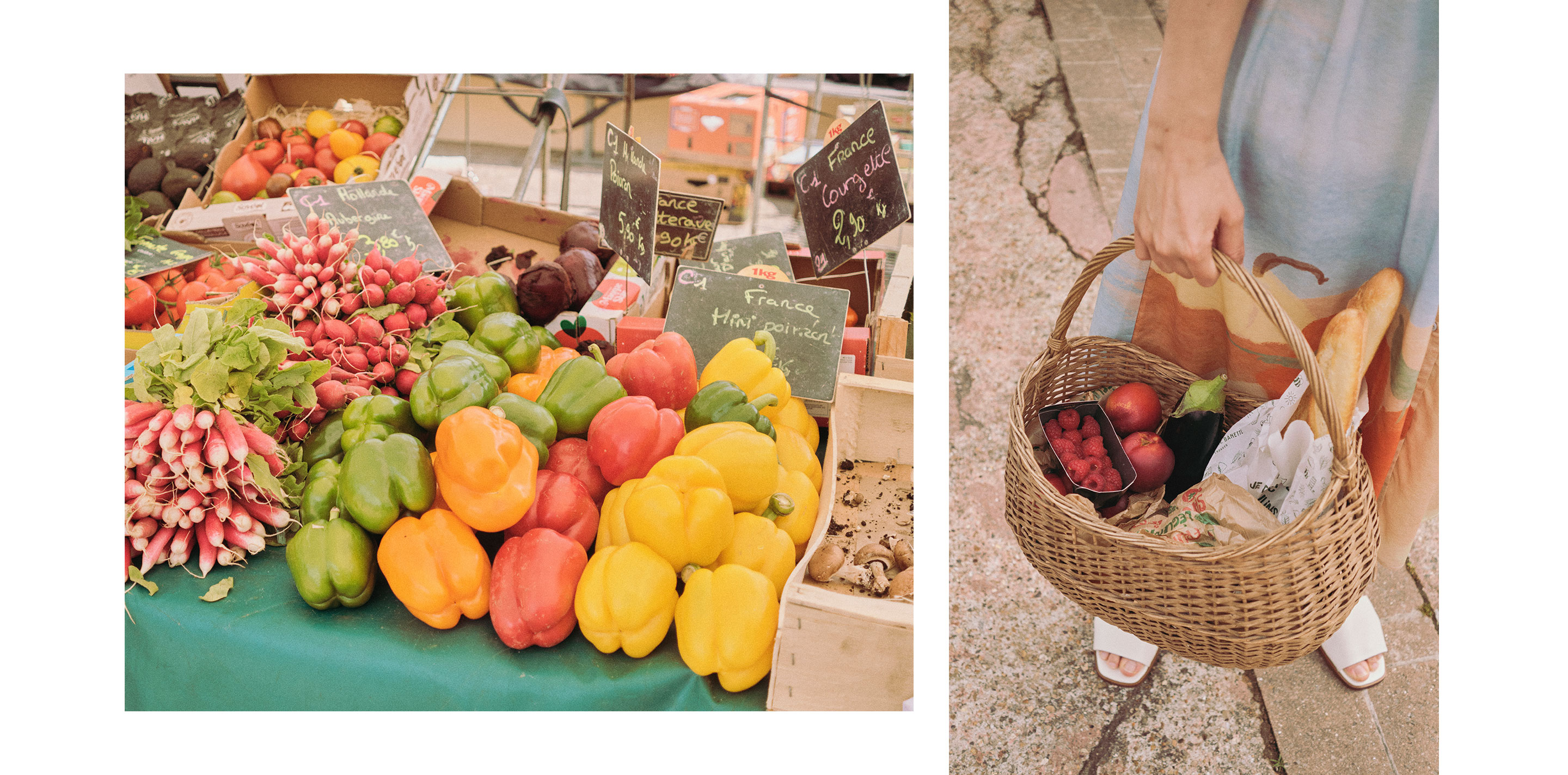 Back home, the kitchen came alive with excitement. We prepared our produce together, filling the room with laughter and delicious aromas — a special memory created over family recipes and stories, and most importantly, a chance to bask in each other's company.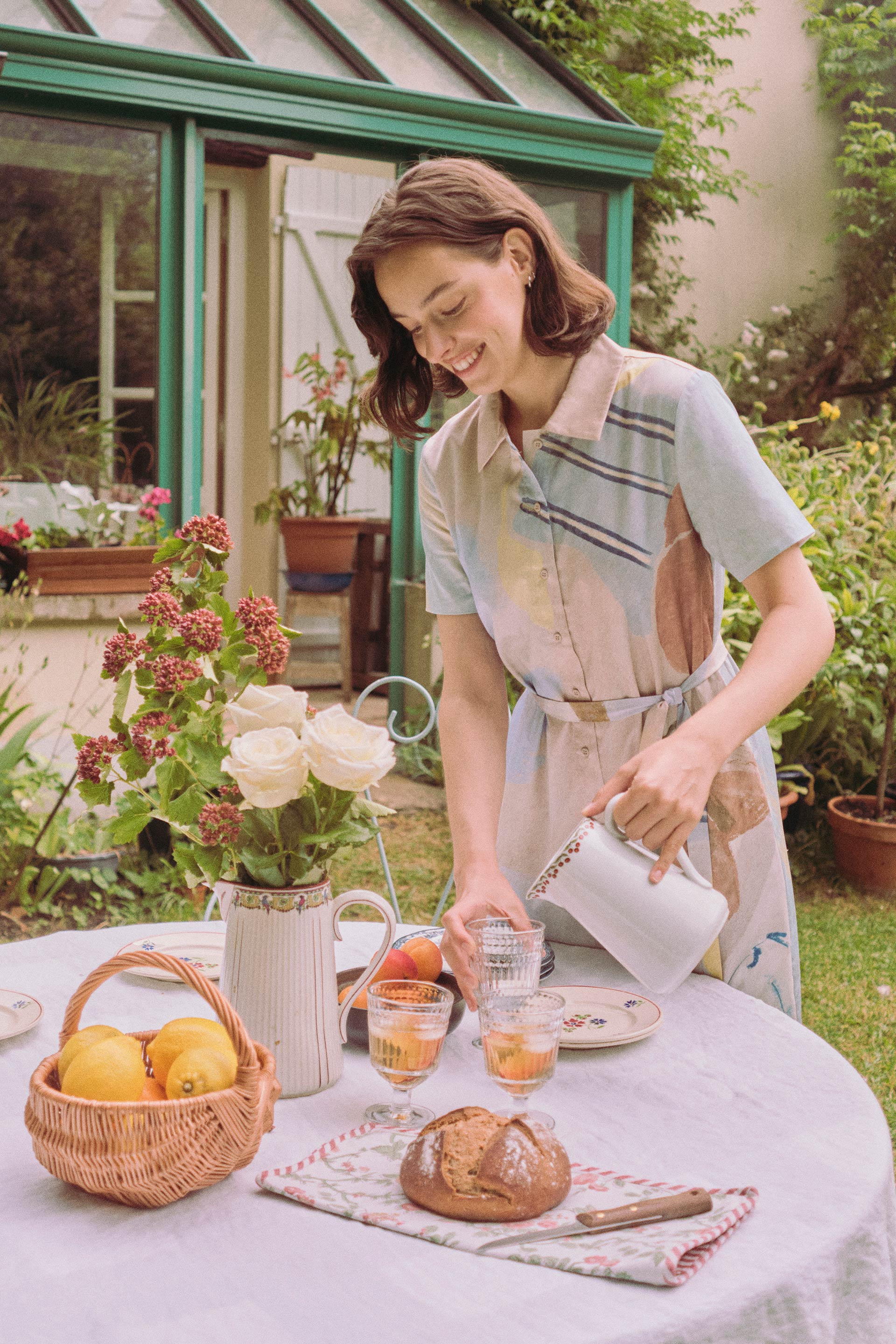 Inspired by the communion of food, long summer days and the warmth and comfort of family, we present to you our newest print, Savour – a moment to slow down, unwind and relish in joy with loved ones.
This summer, we invite you to cherish this special time: gatherings with loved ones and shared flavours that bring us together. Let's raise our glasses to celebrate these sweet moments as we savour the good that comes with sun-filled, warm-breeze days.
Designed in two colourways, the full Savour collection will be available from June with the first womenswear instalment launching this week.