With the launch of Our Mini Harbour, we thought we'd share some of our best finds for the summer.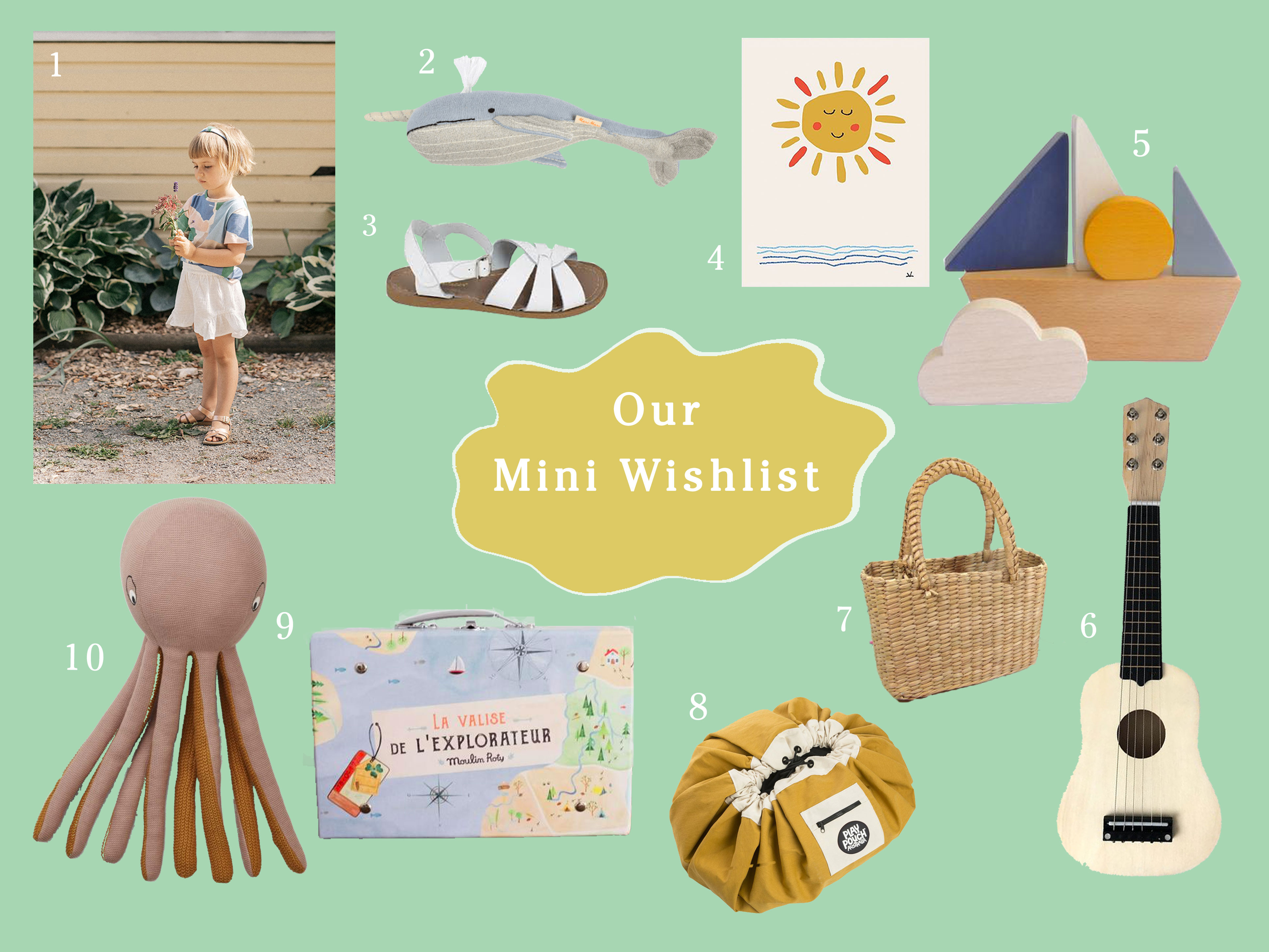 Harbour Tee, Our Mini Nature /Narwhal Knitted Toy, The Modern Nursery / Kids Sandals, Original White, Salt-Water Sandals / Sunshine Dreams, Kelly Knaga / Stacking Boat Toy, The Wandering Workshop /  Mini Wooden Guitar, Little Cottonwood / Vintage Straw Basket, Etsy / Original Play Pouch, Colonel Mustard, Play Pouch Australia / Explorer's Kit, Merci Milo / Octopus Knitted Toy, The Modern Nursery
Out of these new discoveries, one of our ultimate favourites has got to be the stacking toy boat from The Wandering Workshop. We chanced upon them on Instagram one day and loved it so much, we decided to get three different ones to spruce up our (second) home.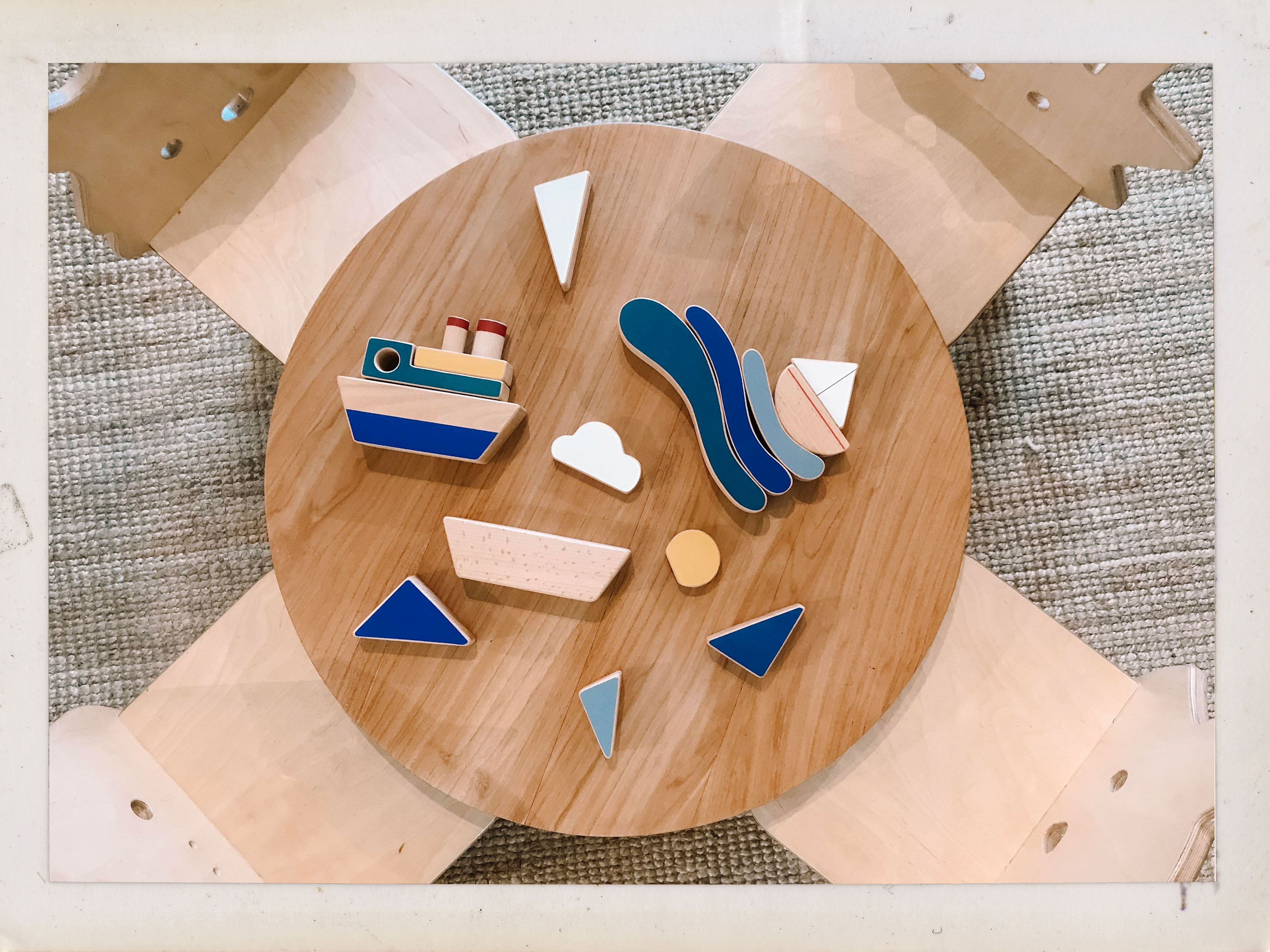 These wooden toys have been handcrafted from start to finish by our new friends Athina and Jose, all the way in Greece!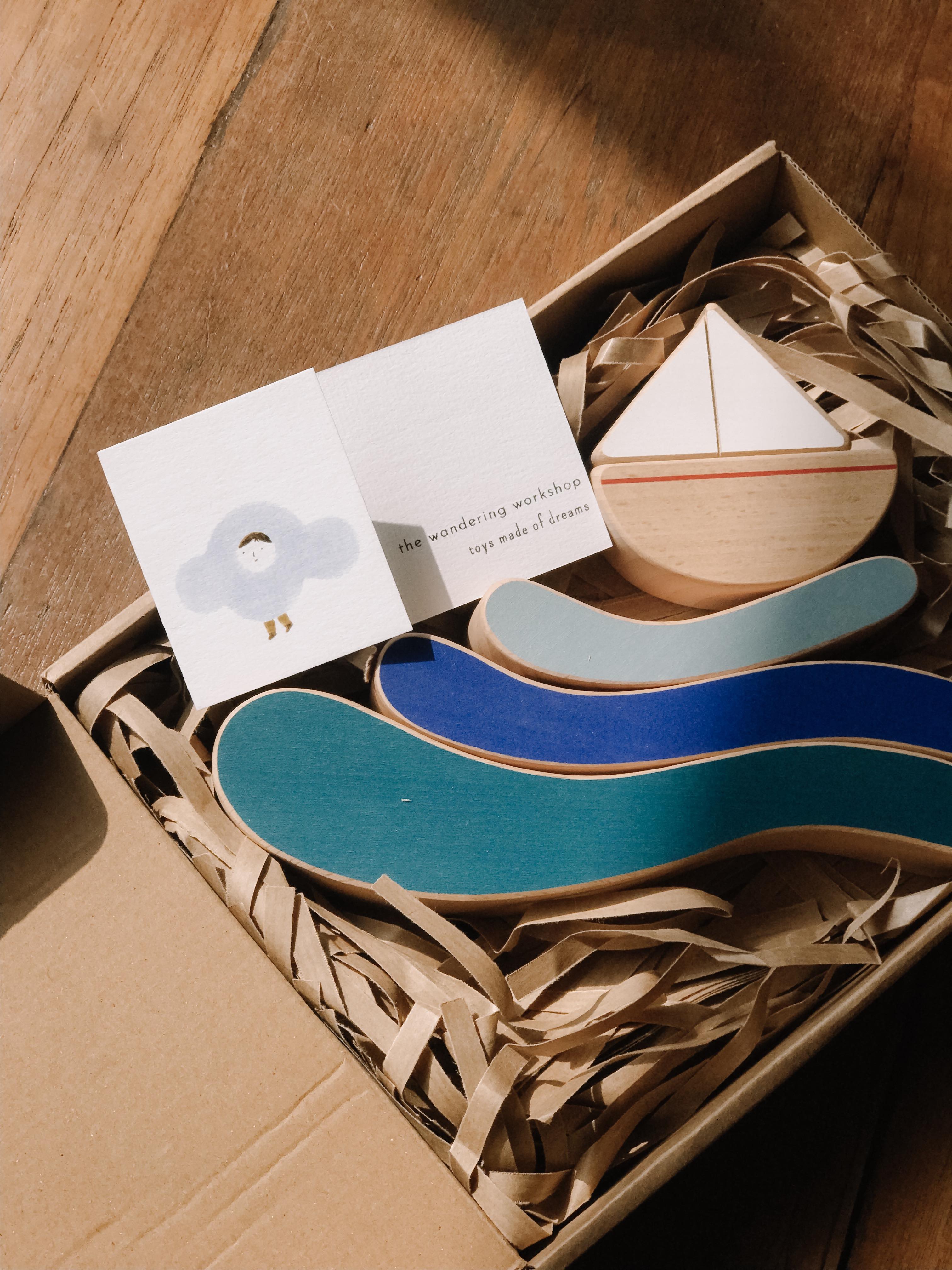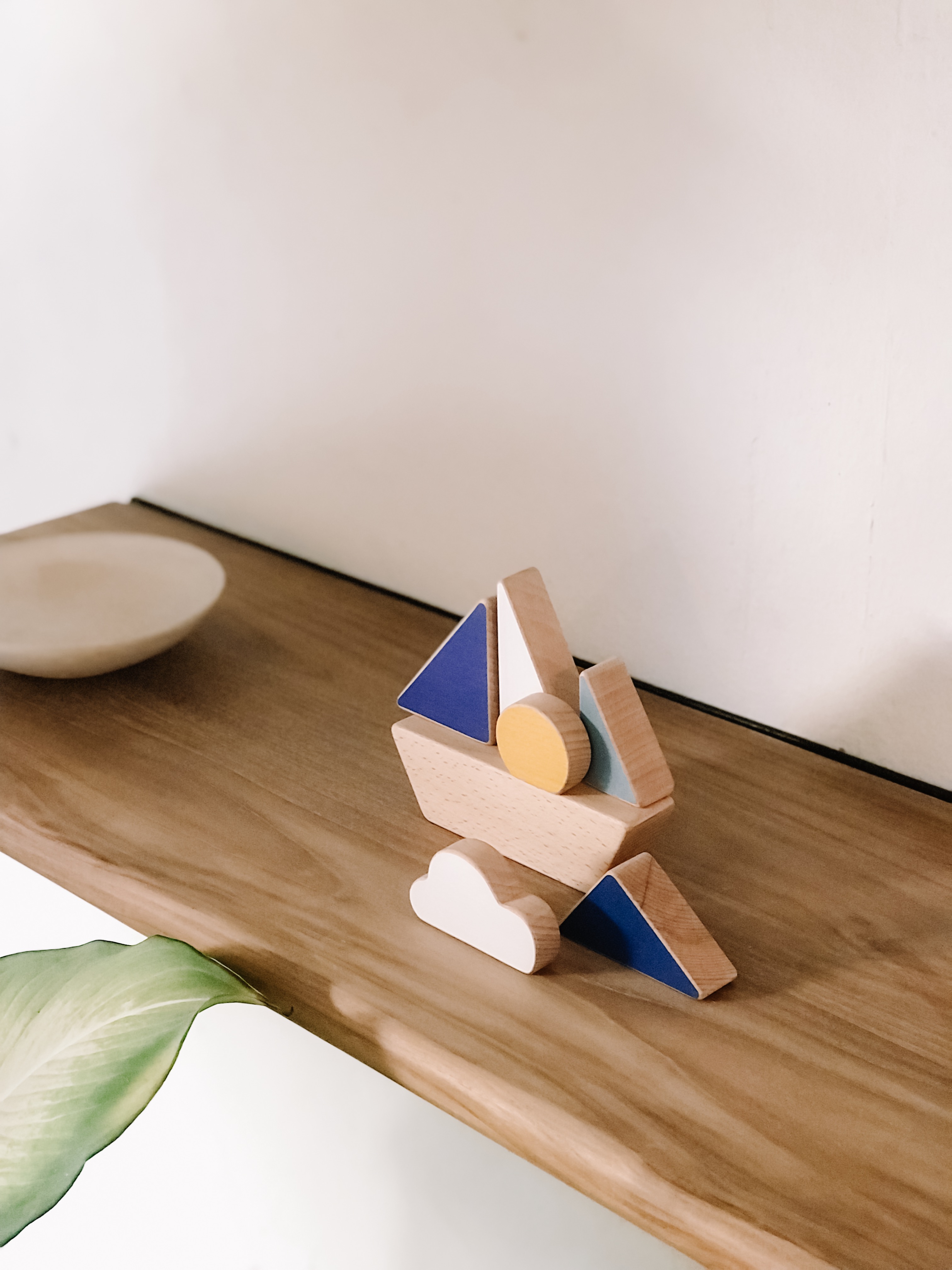 It was such a joy to receive them, knowing that each curve and corner was thoughtfully shaped and painted by them.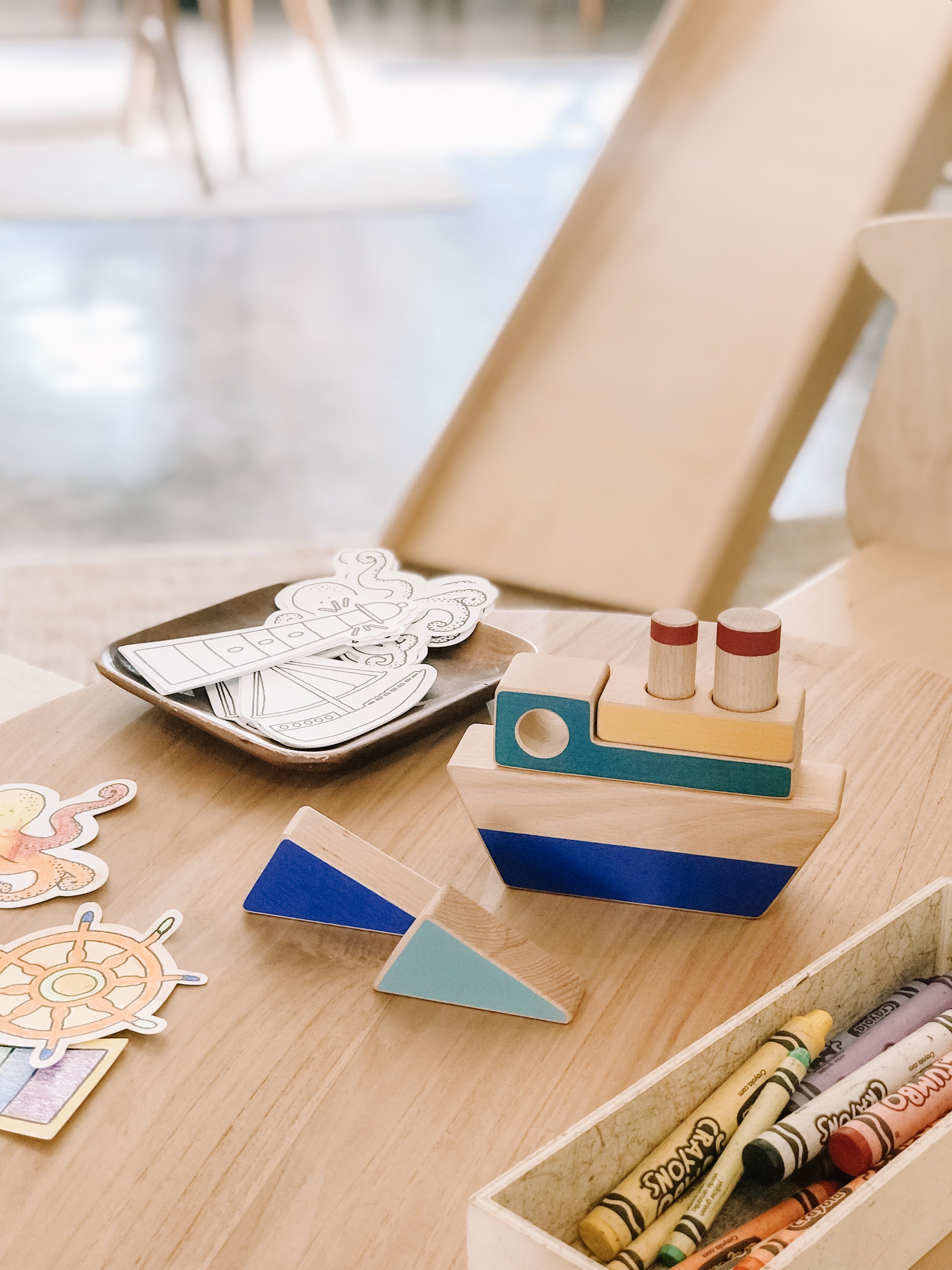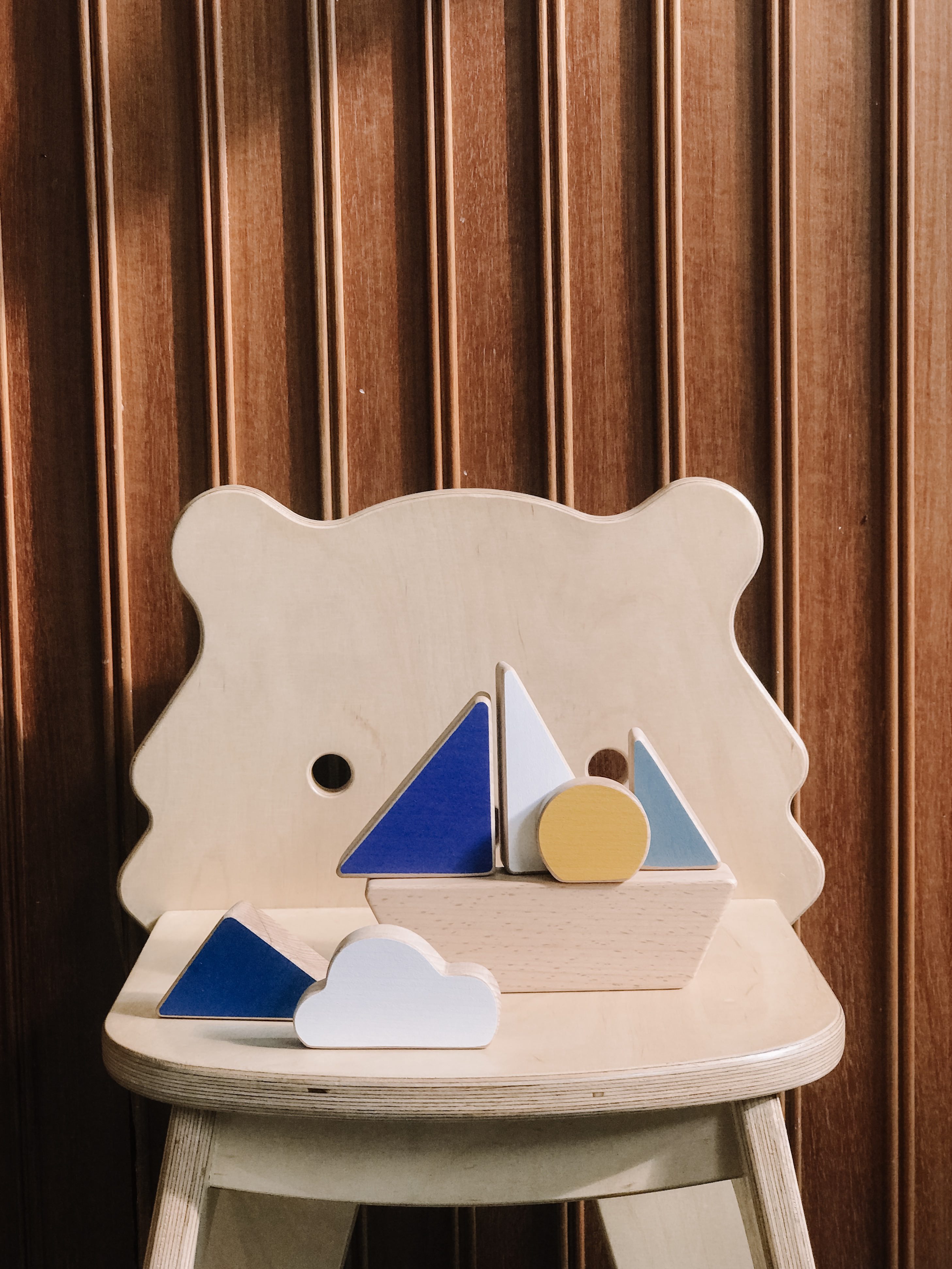 The stacking feature also enables our mini friends to tap onto their imagination and play with the toys in their own unique ways.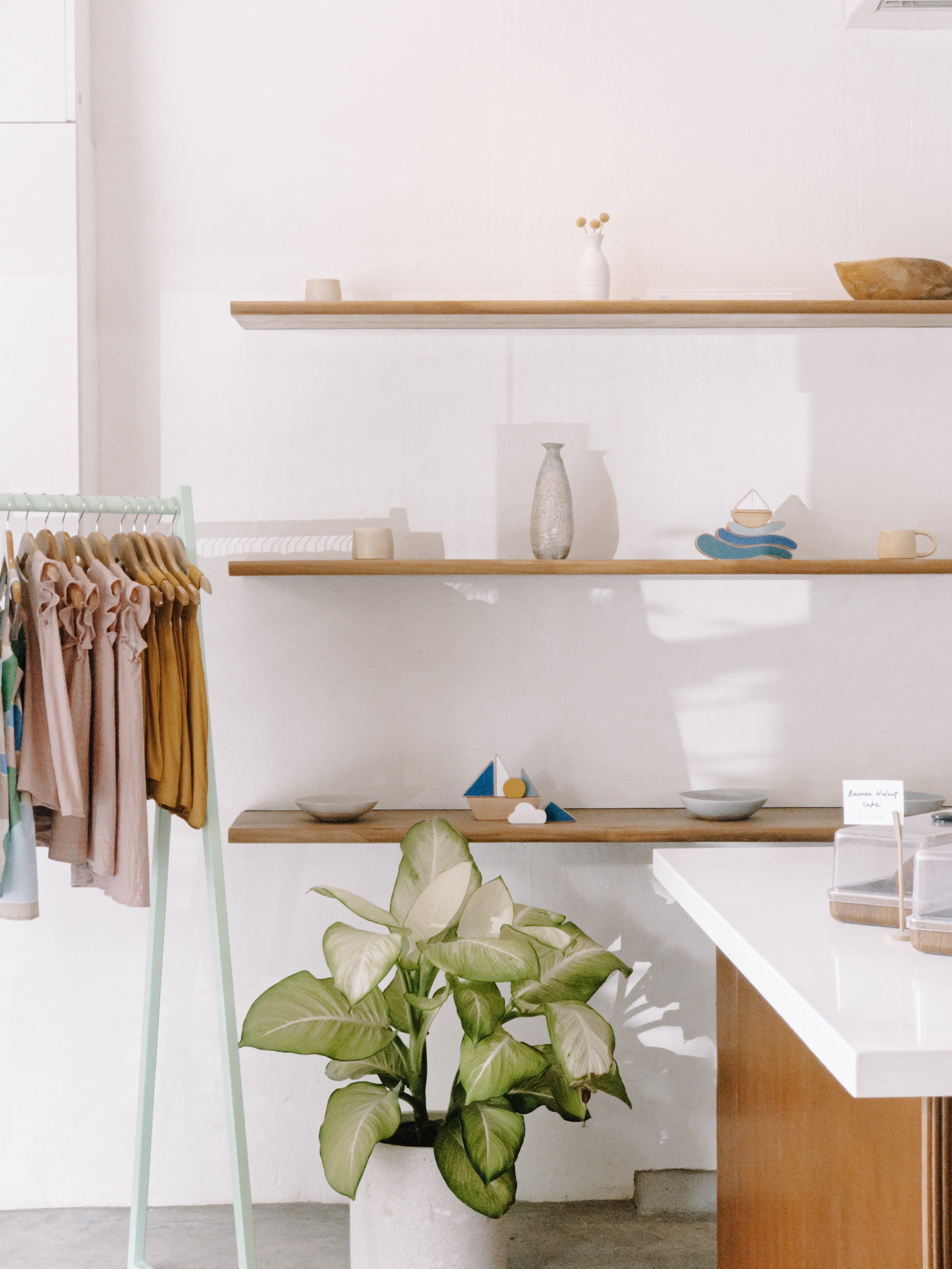 Come by our store with your mini-mes to explore these boat toys alongside our latest mini collection.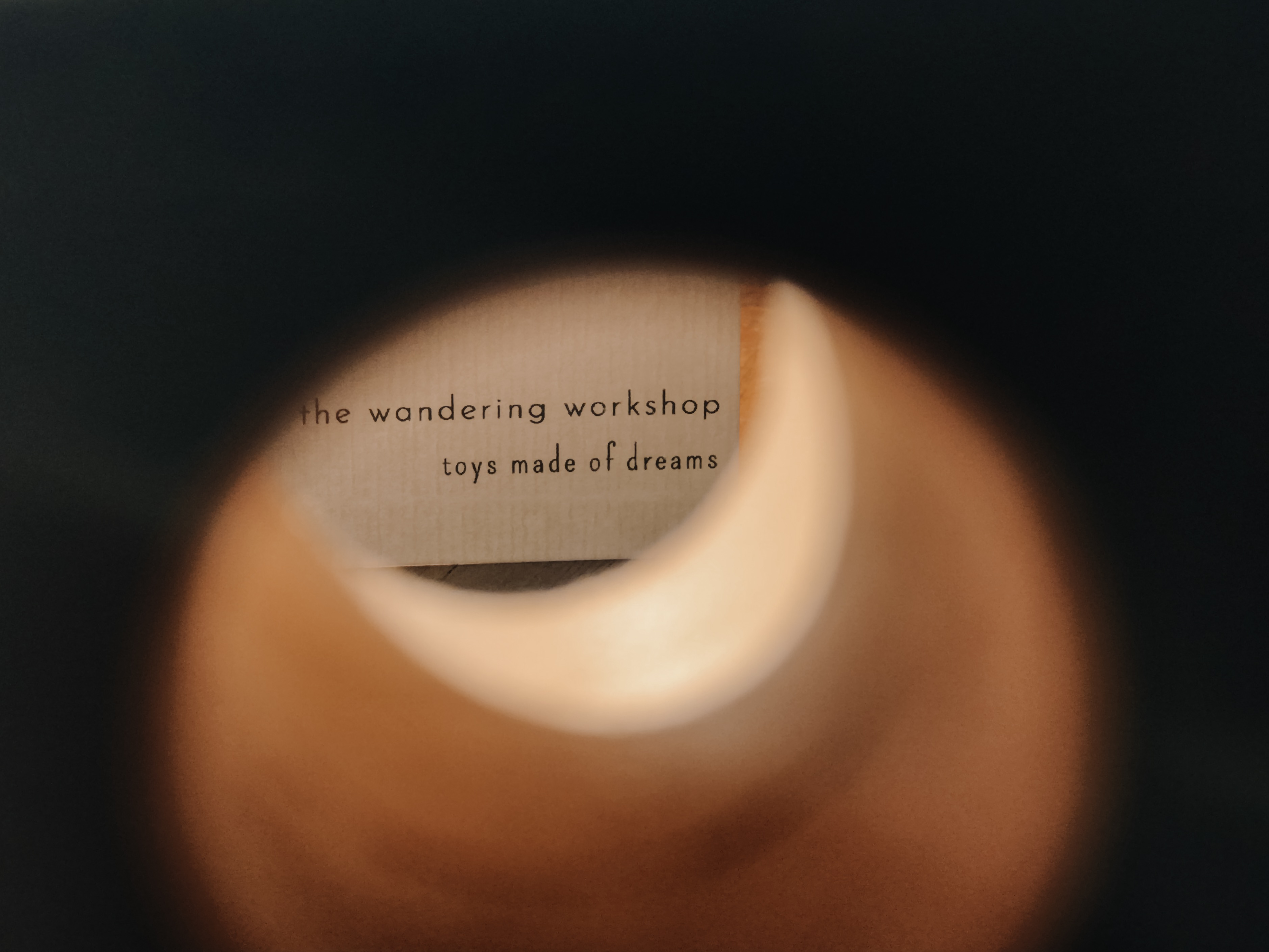 What are the items on your mini wish list? Perhaps one day we can bring them in too!