Hi, how have you been? The last time we shared the story behind the print Birthstone, we heard back from some of you that you really enjoyed it, and that the little poem touched you in some way or another. So glad that you got in touch, I wasn't sure if anyone was reading these stories; thank you! We've been overwhelmed by all the support you've poured out to us since our launch, and we couldn't be more excited about whats to come.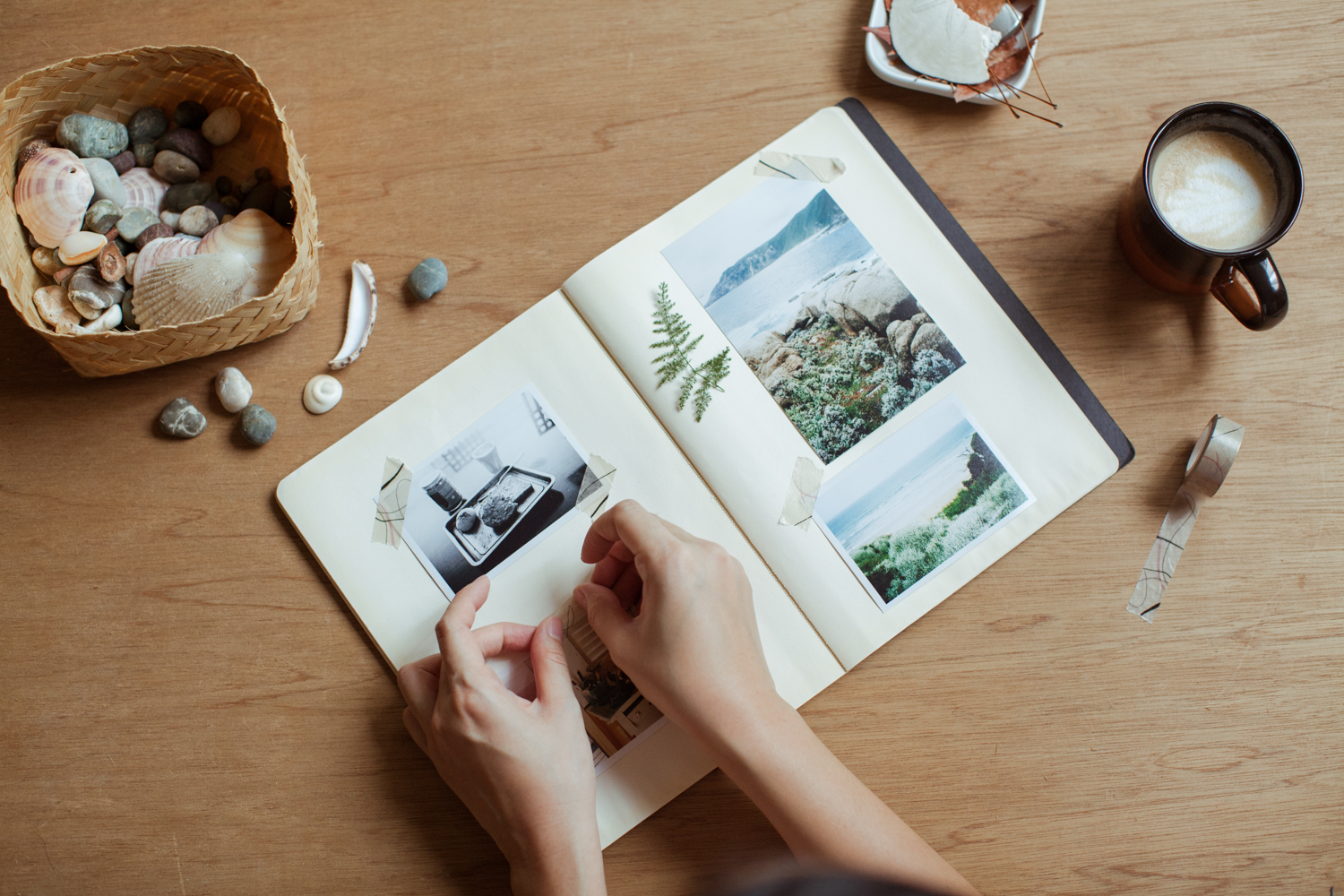 Now for our new print Canvas. Let's be real – Birthstone was a hard one to beat. From the colour and excitement that was Birthstone, we wanted to dial it back a notch and focus on the basics – silhouettes that were a little more special, and fabrics that were more durable. We went back to the drawing board and designed a print that was simpler in nature, so it could be applied in the ways we wanted for more subtle wear.
The result was a print in two colourways: black and pink strokes on a white base– our safe bet, and blue and burnt orange strokes on a beige base – our wild card. The strokes were effortlessly and uninhibitedly drawn; like us, they had a mind of their own. The free-spirited strokes of the print gave us a sense of lightness, and reminded us of our simple hobbies when we were younger – painting, baking, dancing.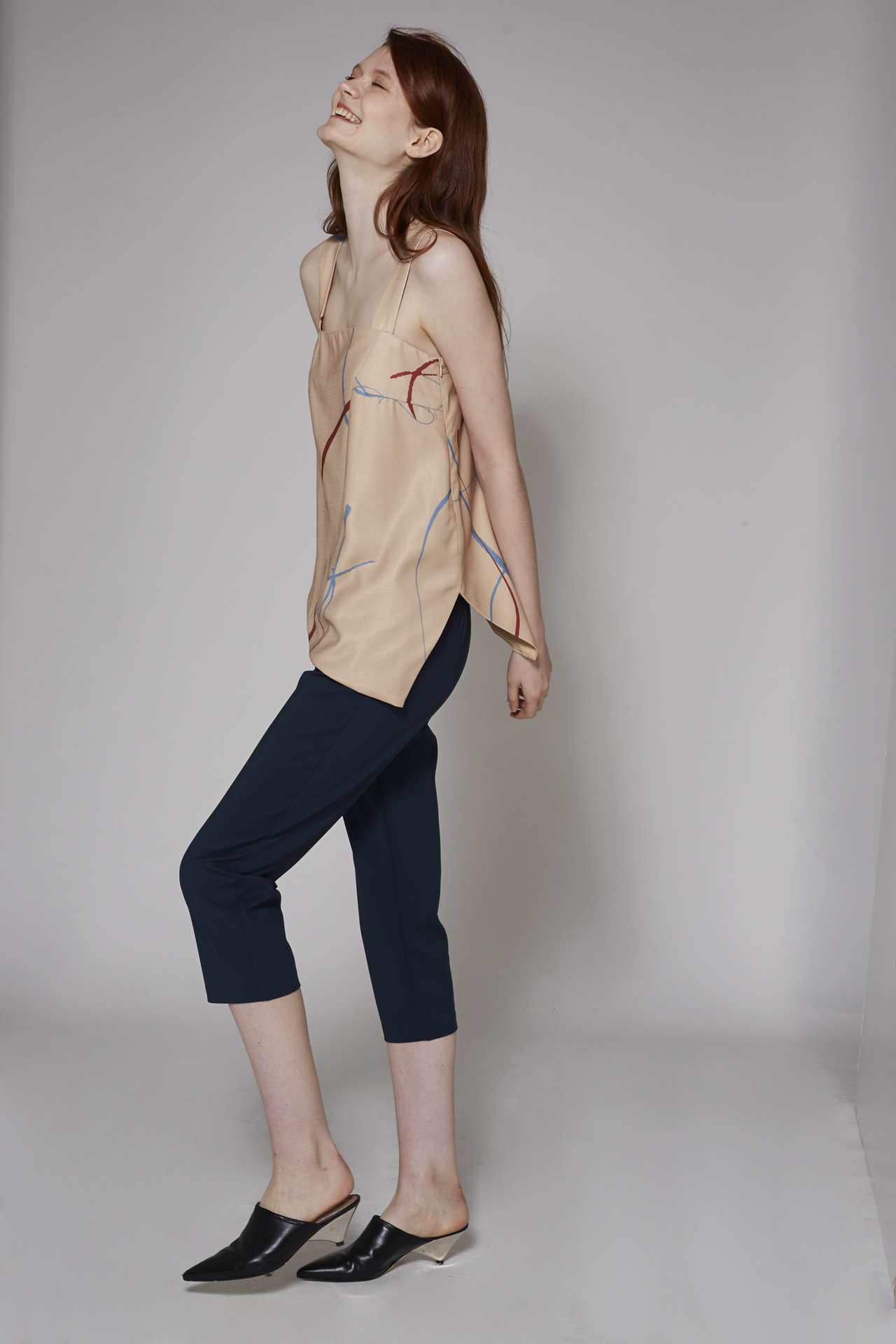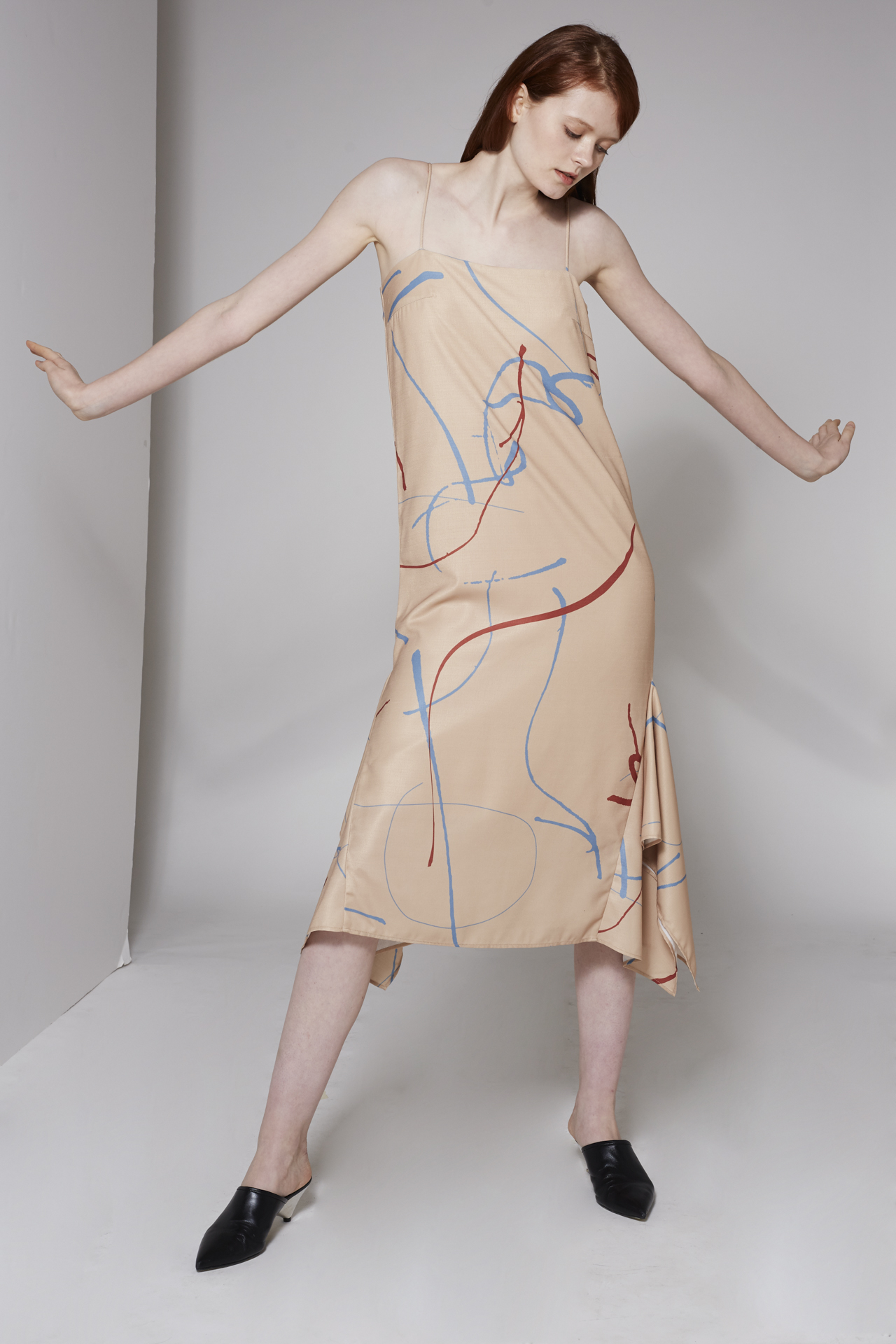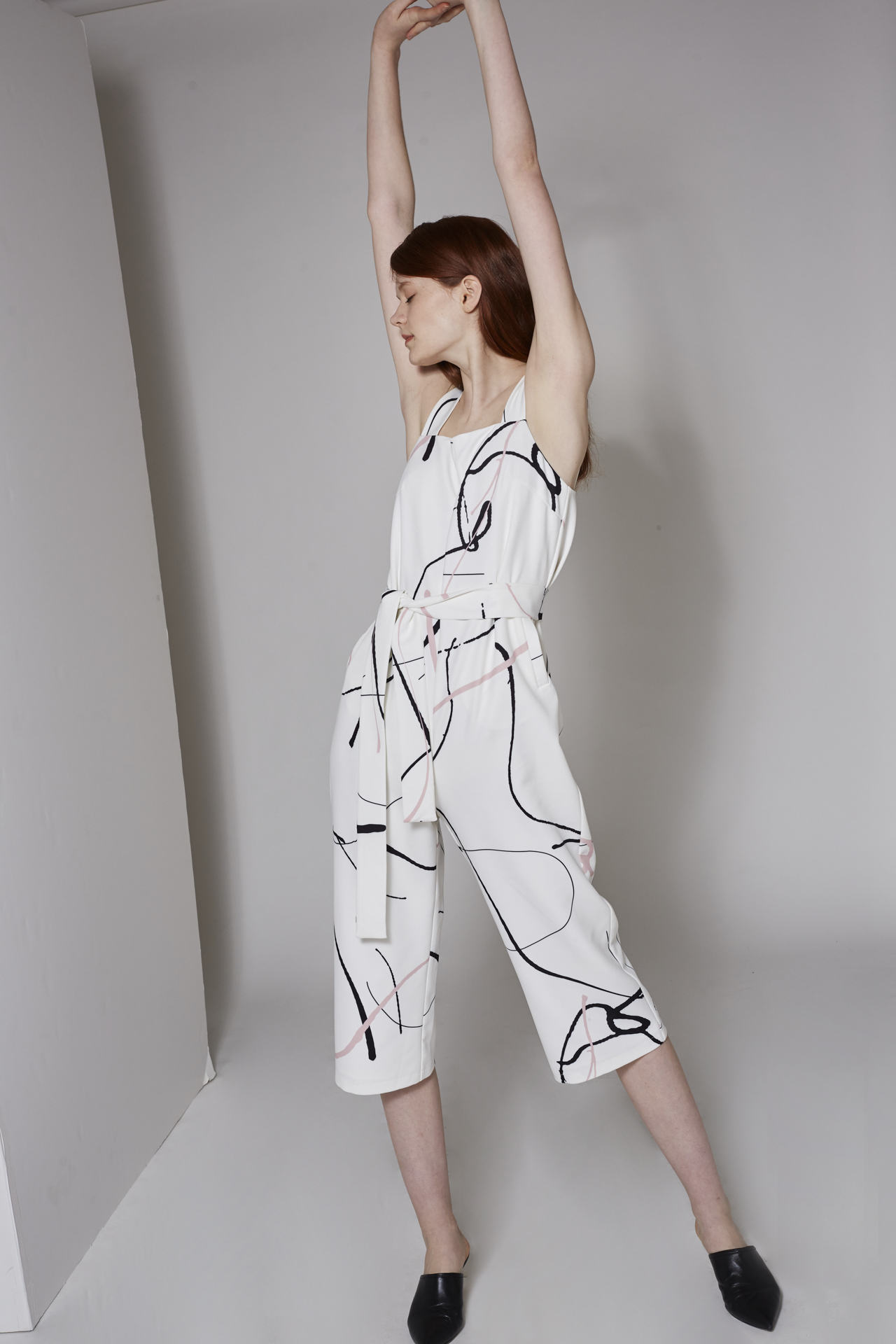 Now that the first quarter of the year has flown by in a flash, we're taking stock of the amount of time we're spending for ourselves. Are we doing enough of what we enjoy? Often times we get carried away and forget to devote time to mastering our interests, and developing that hobby that we've been neglecting. So with this print, I hope that whatever your canvas of self-expression may be – photography, floristry, pottery, that you surround yourself with things that inspire you, and find your canvas to flourish.