It was through our first overseas pop-up space at Second Museo in Jeju Island that we got to know Sun-young, a columnist who writes about art, design, architecture and travel. We've always admired her quiet and pensive perspective through which she experiences the places where work takes her – museums, showrooms and guesthouses, each with unique stories to tell.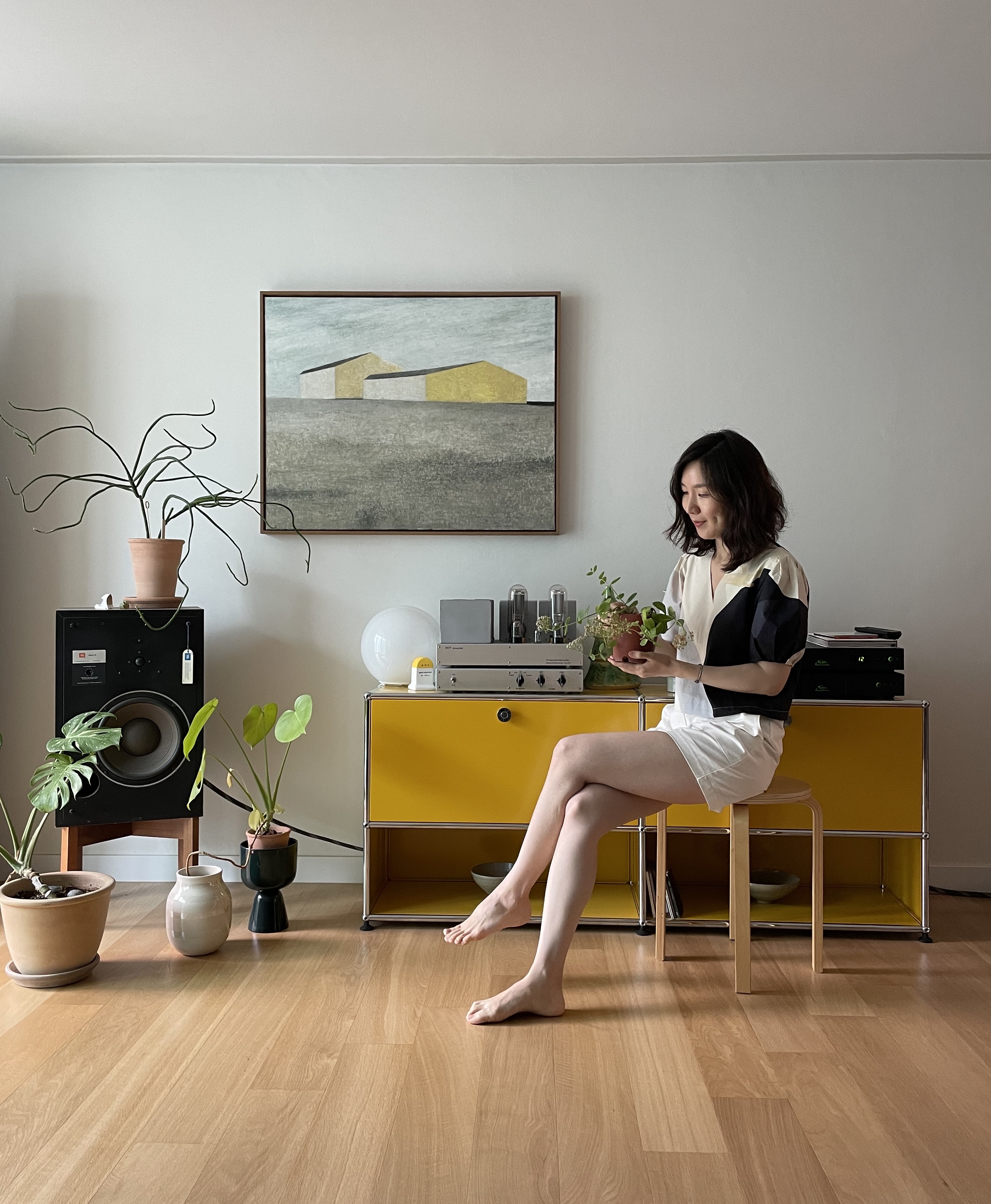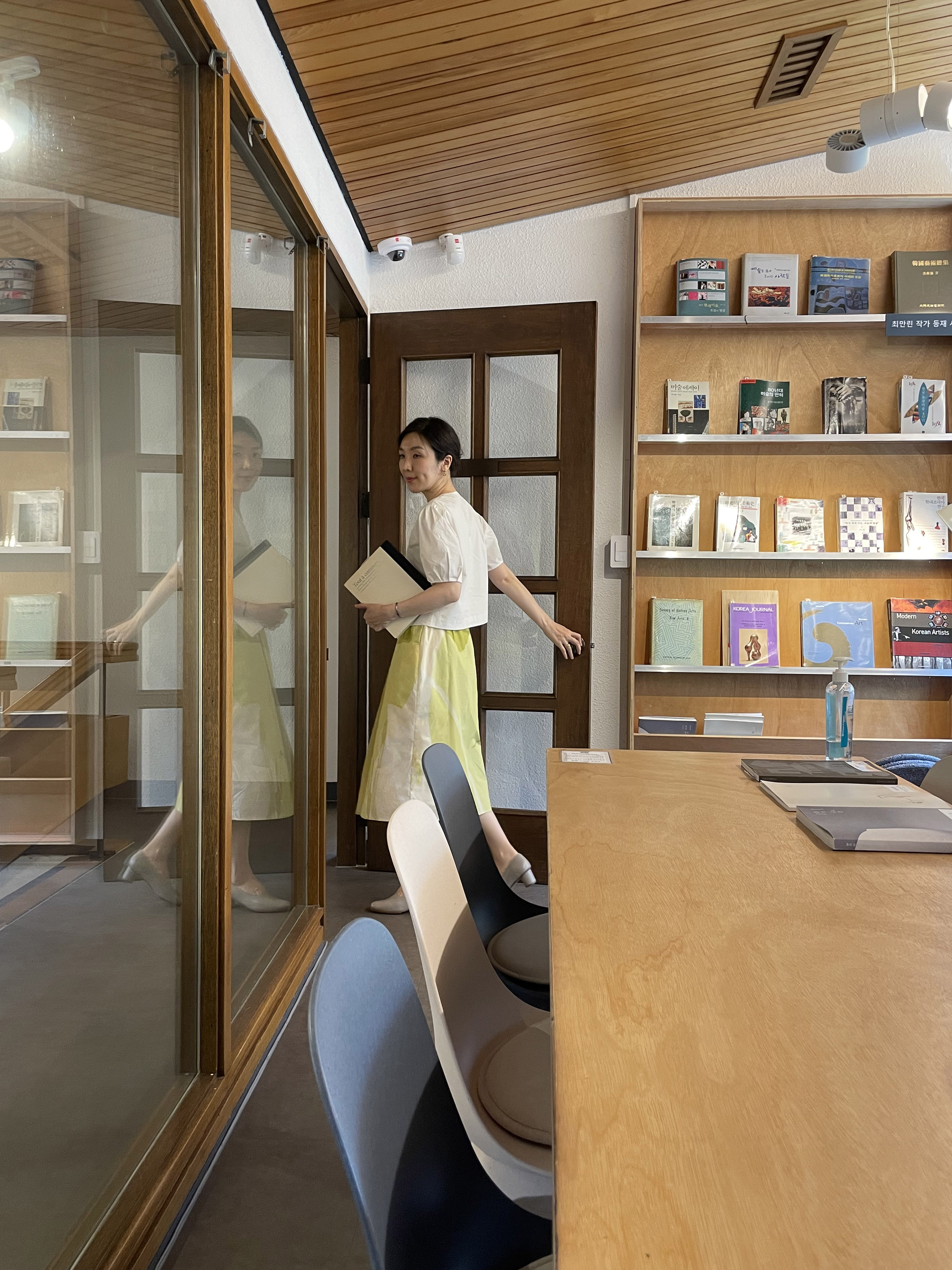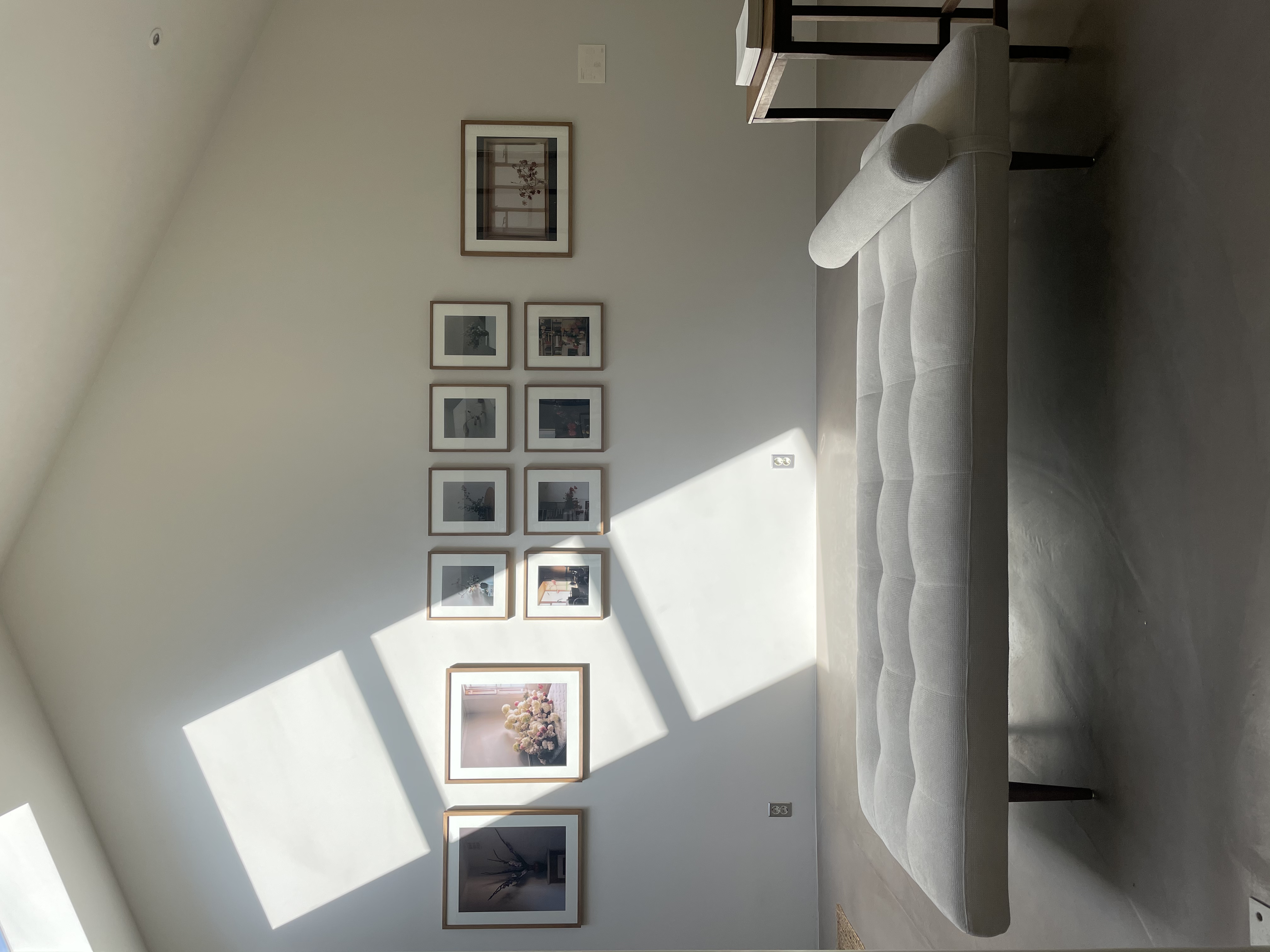 Sun-young wears V-Neck Cotton Top and A Place To Be Wrap Skirt
The Choi Man-lin Musuem located at a quiet residential area north of Seoul is one of her favourite places to be whenever she needs a respite from writing. What was once the famous sculptor's house has now been converted into a museum filled with works by many Korean sculptors; there's always something new to discover and seek inspiration from.
Tout-y-est's light-filled showroom is another go-to when she's around Itaewon. Taking a moment to sit by the daybed as light pours in while admiring James Nelson's photography makes time feel like it's at a standstill where it's just you and your surroundings.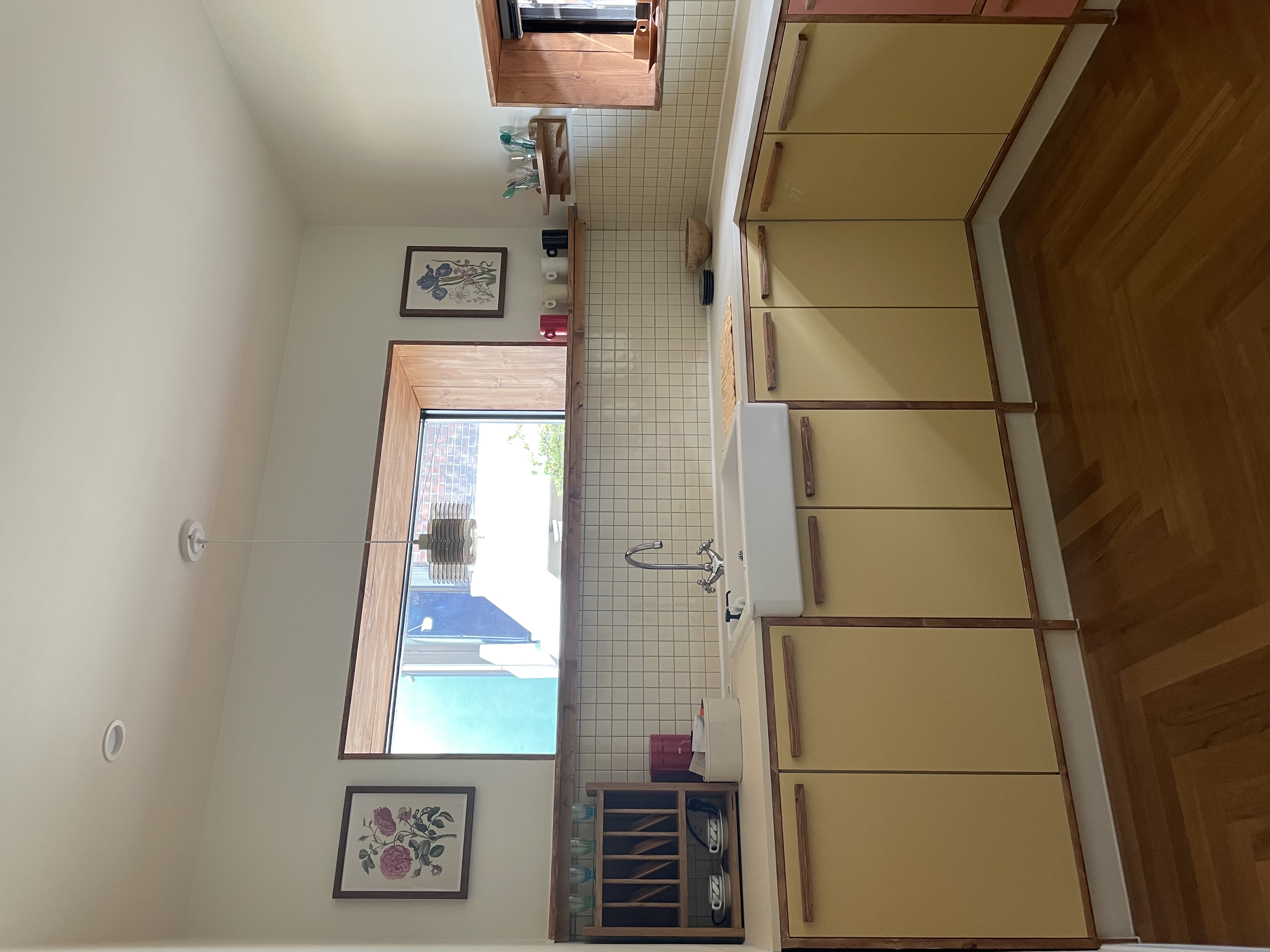 When experiencing a space, she looks for harmony amongst the elements, and listens to the rhythm created by colours and furniture used. Stepping into House Haseoju's yellow cast kitchen, wood panels, blue doors and botanical paintings always brings about a sense of calm and joy.
Sun-young wears Scoop-Neck Midi Dress
Often mistaken as a gallery is Sun-young's very own apartment which makes a frequent feature on her Instagram feed. It is filled with her personal collection of vintage Italian lighting, paintings and objects thoughtfully amassed from years past that she constantly rearranges with every season for a fresh perspective of her home.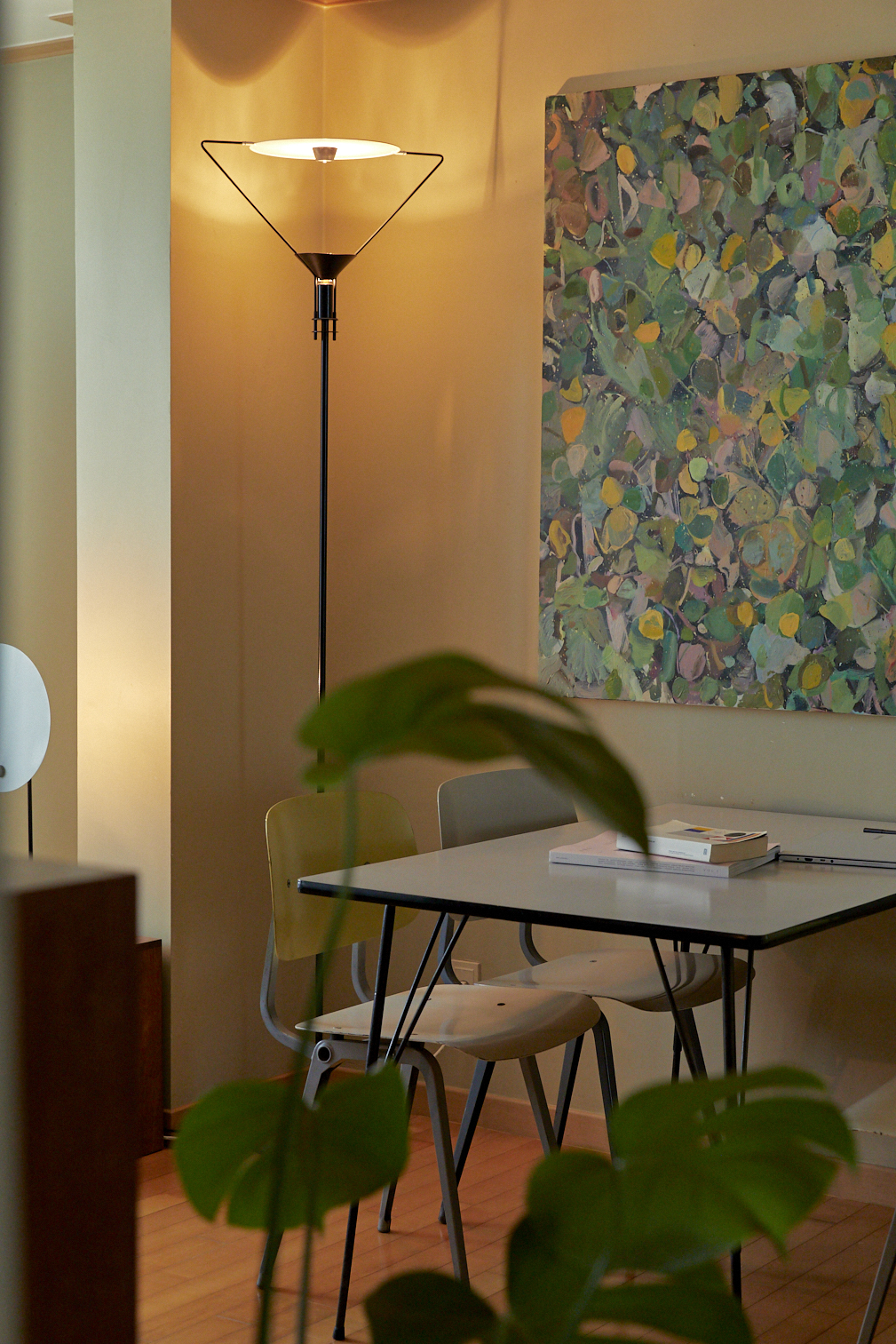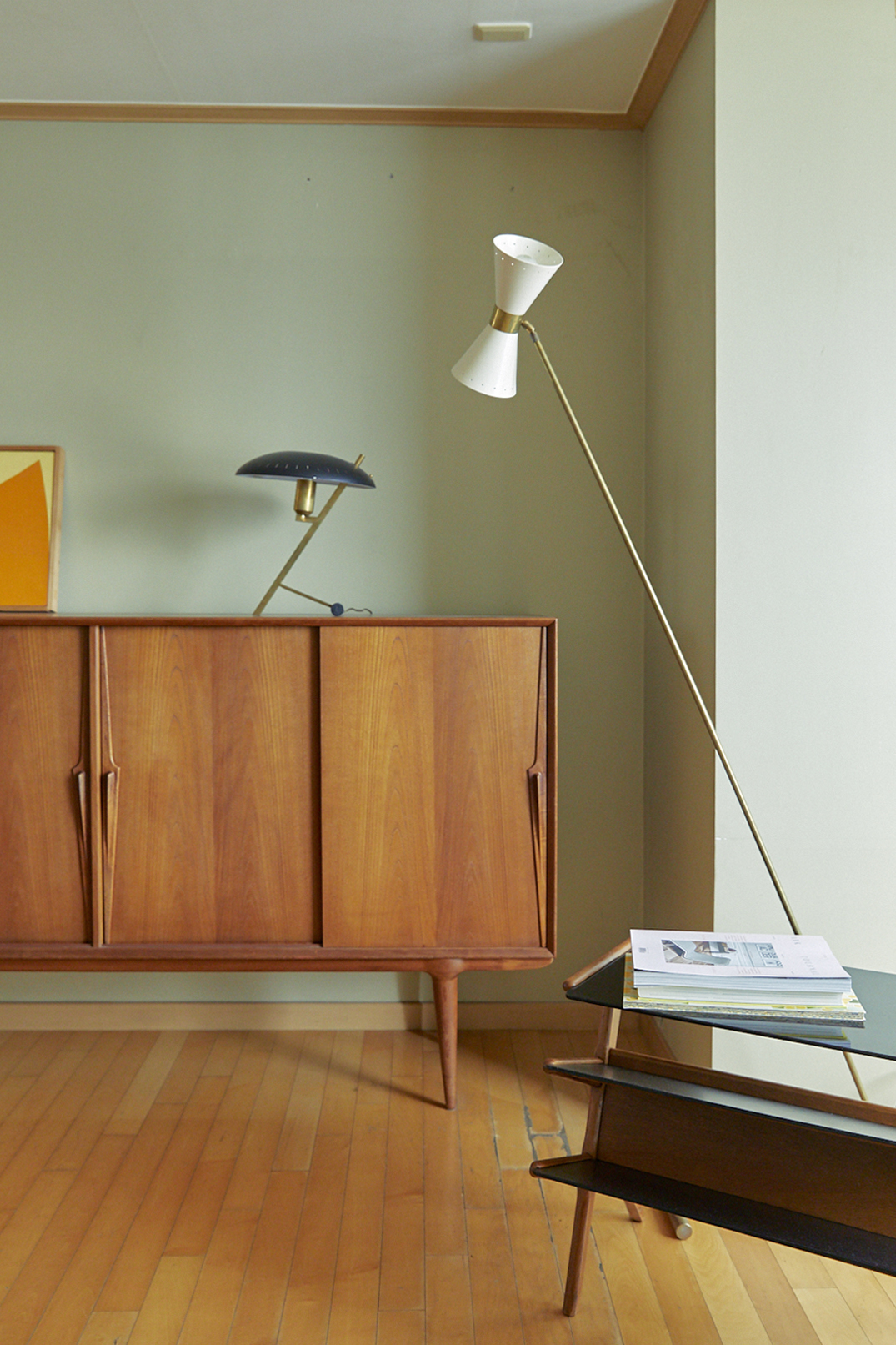 "Old things have stories; there is beauty that has accumulated over time,"
To better experience a space, Sun-young recommends putting on classical instrumental music. Her choice of songs: Bach's Cello suites or Schumann's Violin sonatas — melodic pieces that let you take a moment to enjoy the present, and just be.