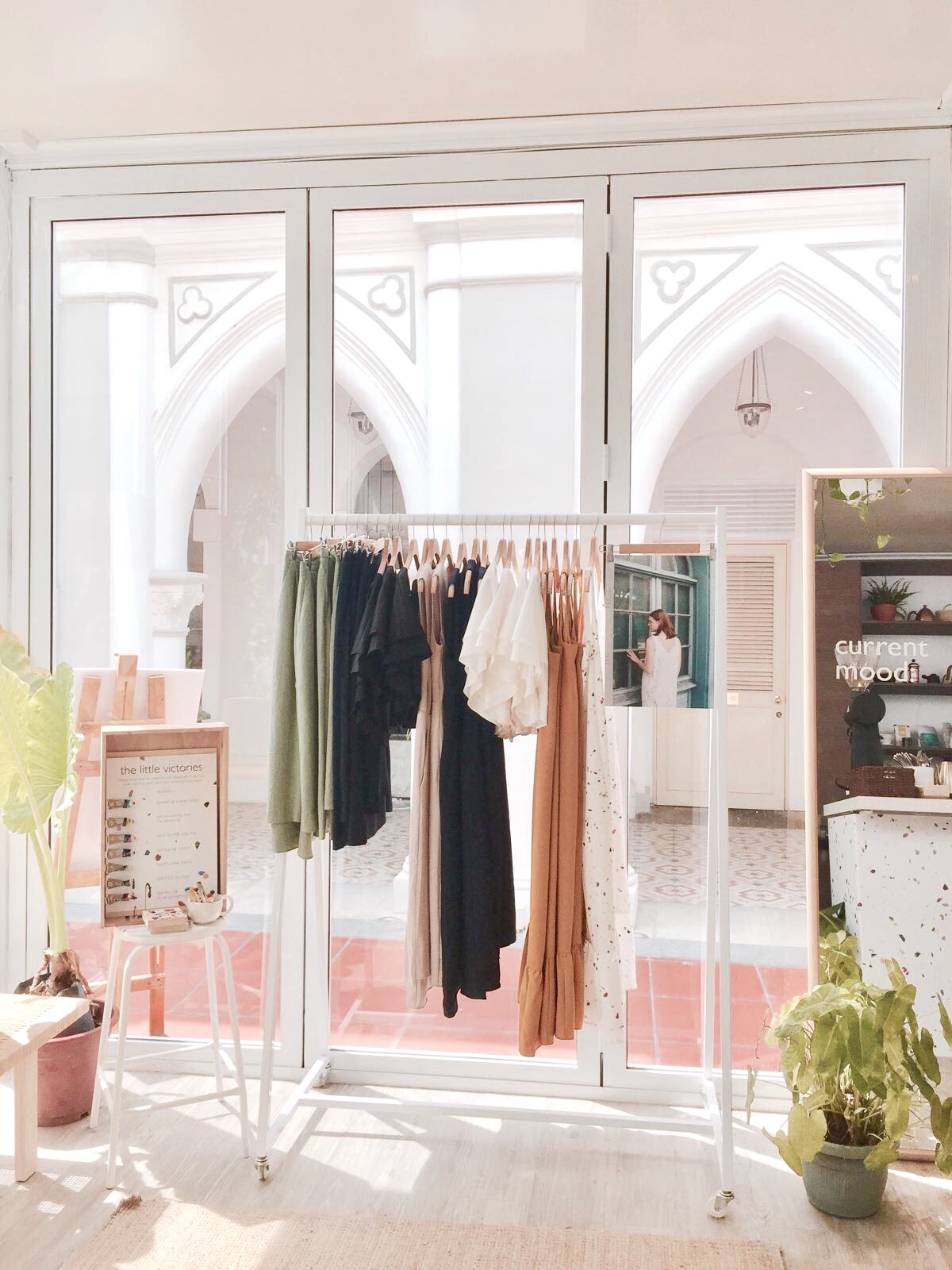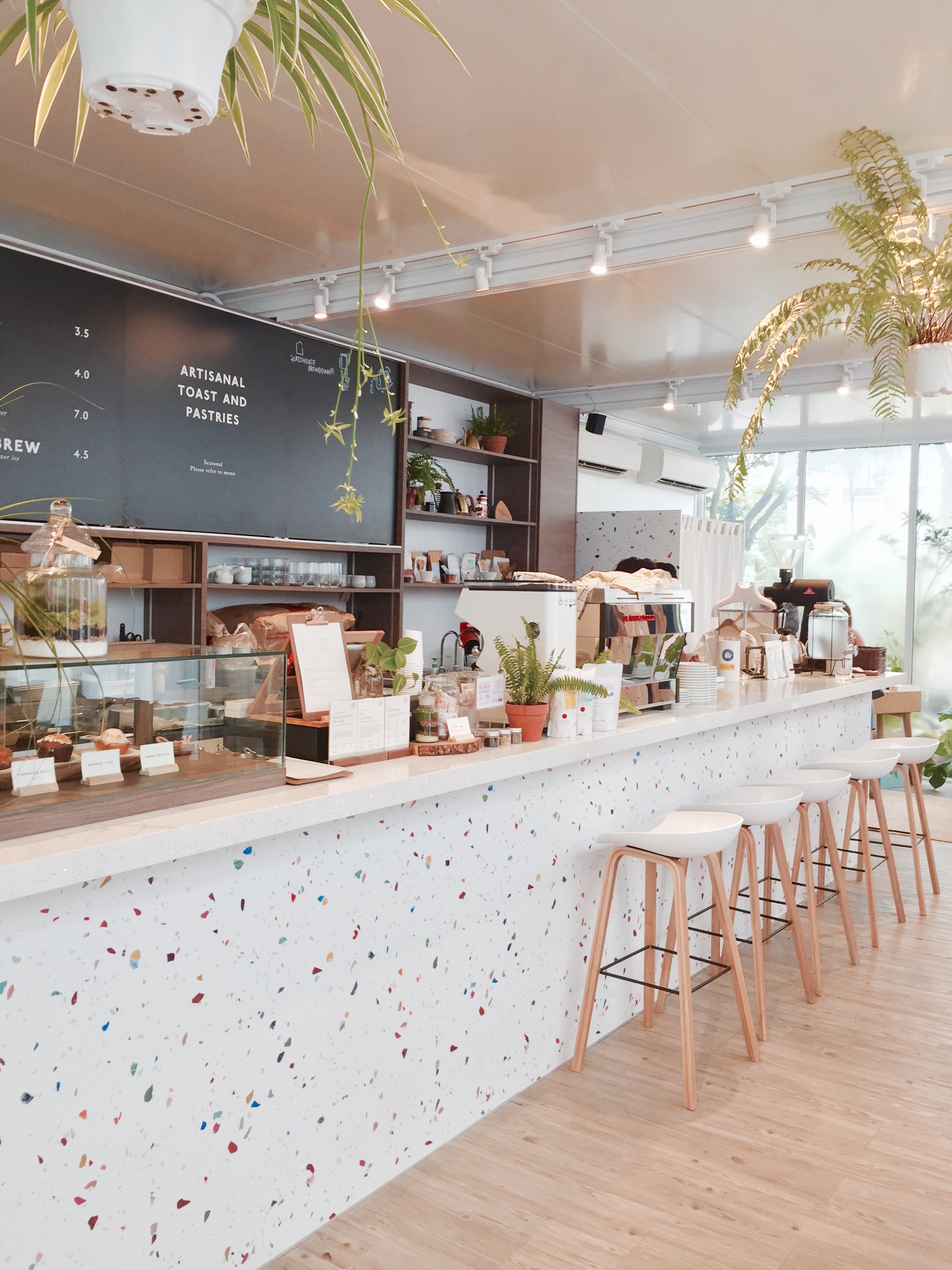 Sometime in September, we came across this beautiful new cafe within the Chijmes premises right here in Singapore where we are based, and immediately fell in love. We've been looking around for a space that fits the Our Second Nature aesthetic, and this cosy nook certainly meets all our requirements: streams of natural light, good coffee, and plants aplenty.
We had met with the wonderful founder of The Glasshouse, Qing He, and from that morning on, the team had all hands on deck, preparing for a two-day pop-up event slated to happen in the next 4 weeks.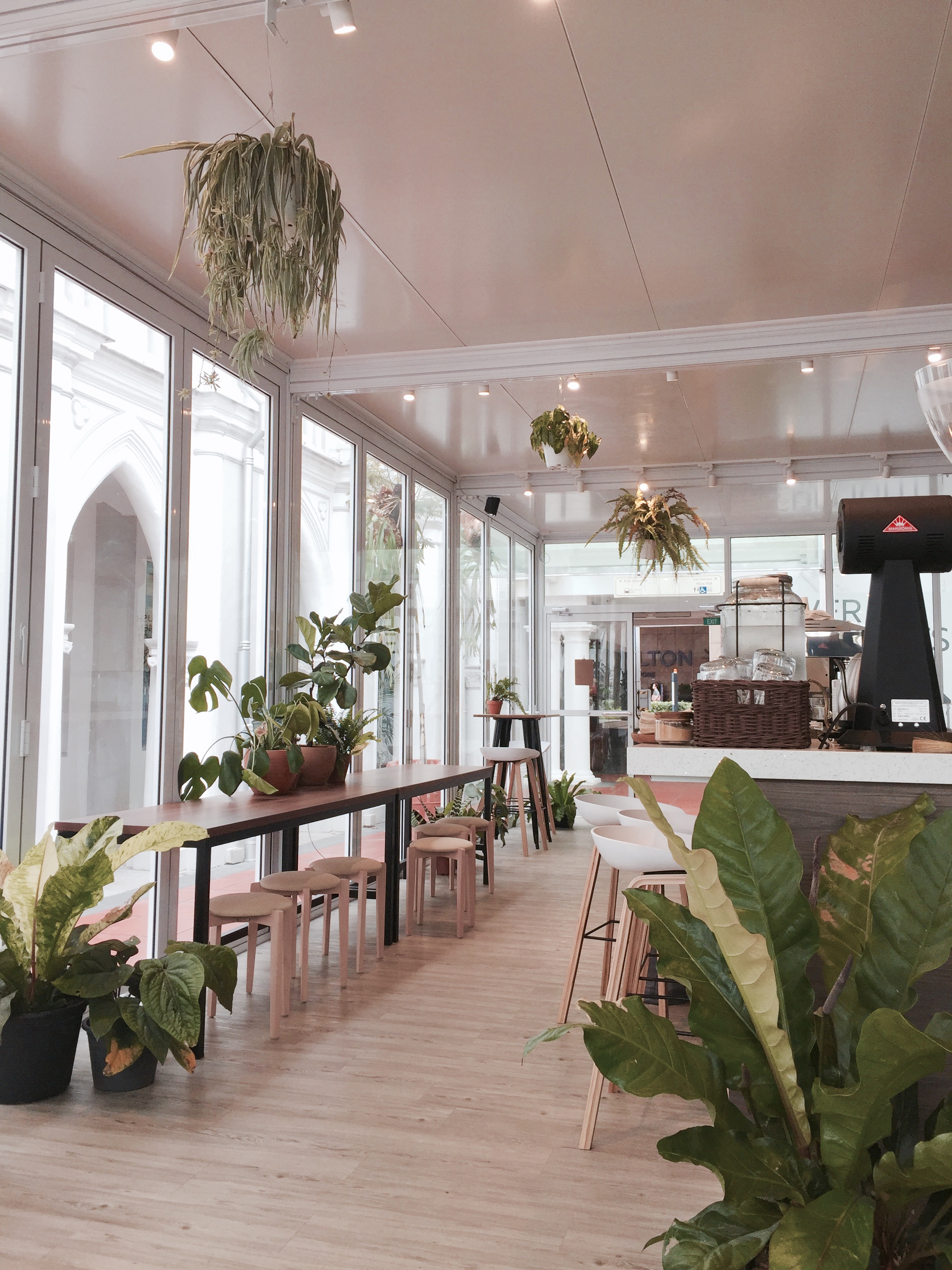 A picture taken on the morning that started it all – 18 September 2017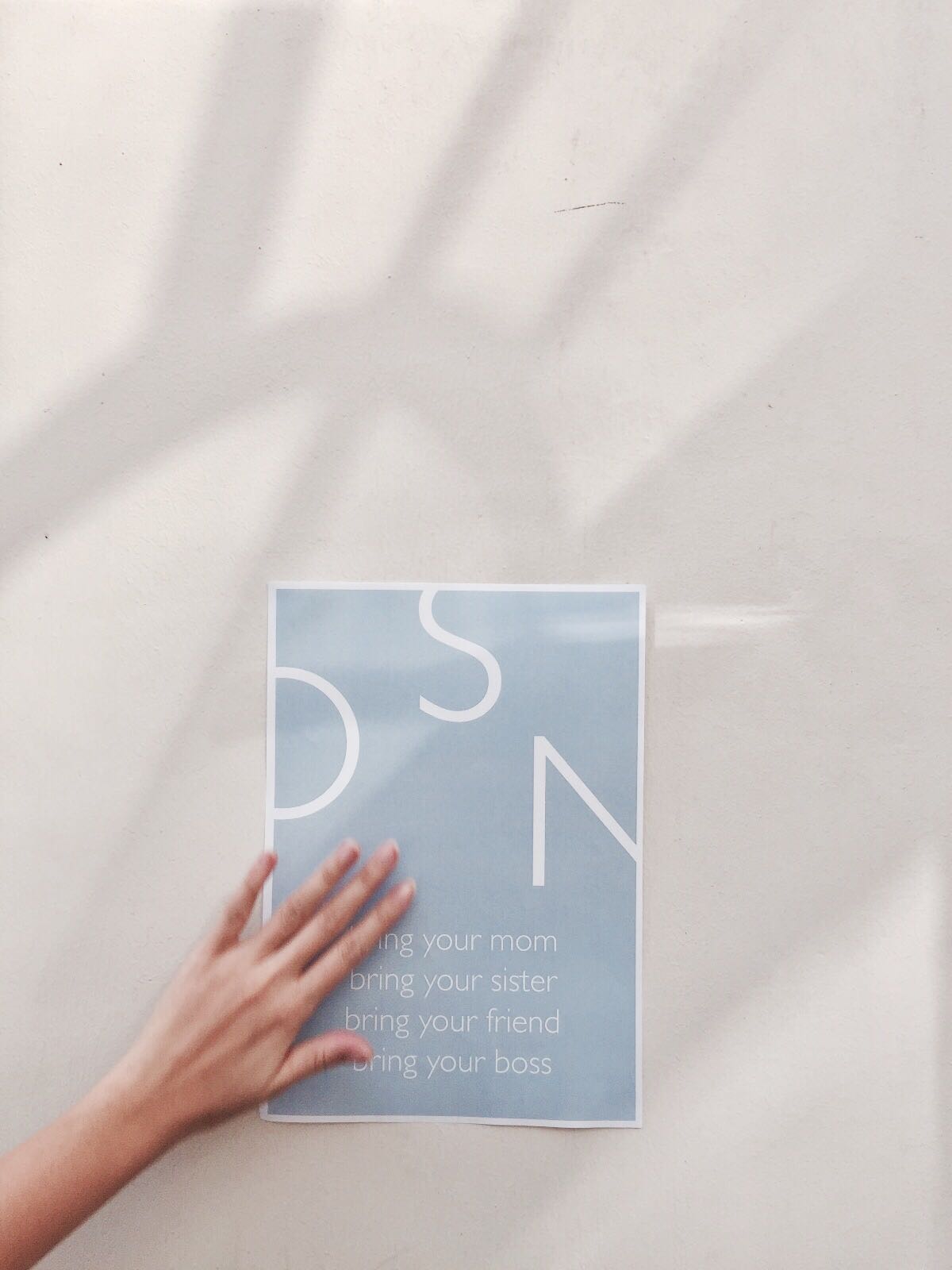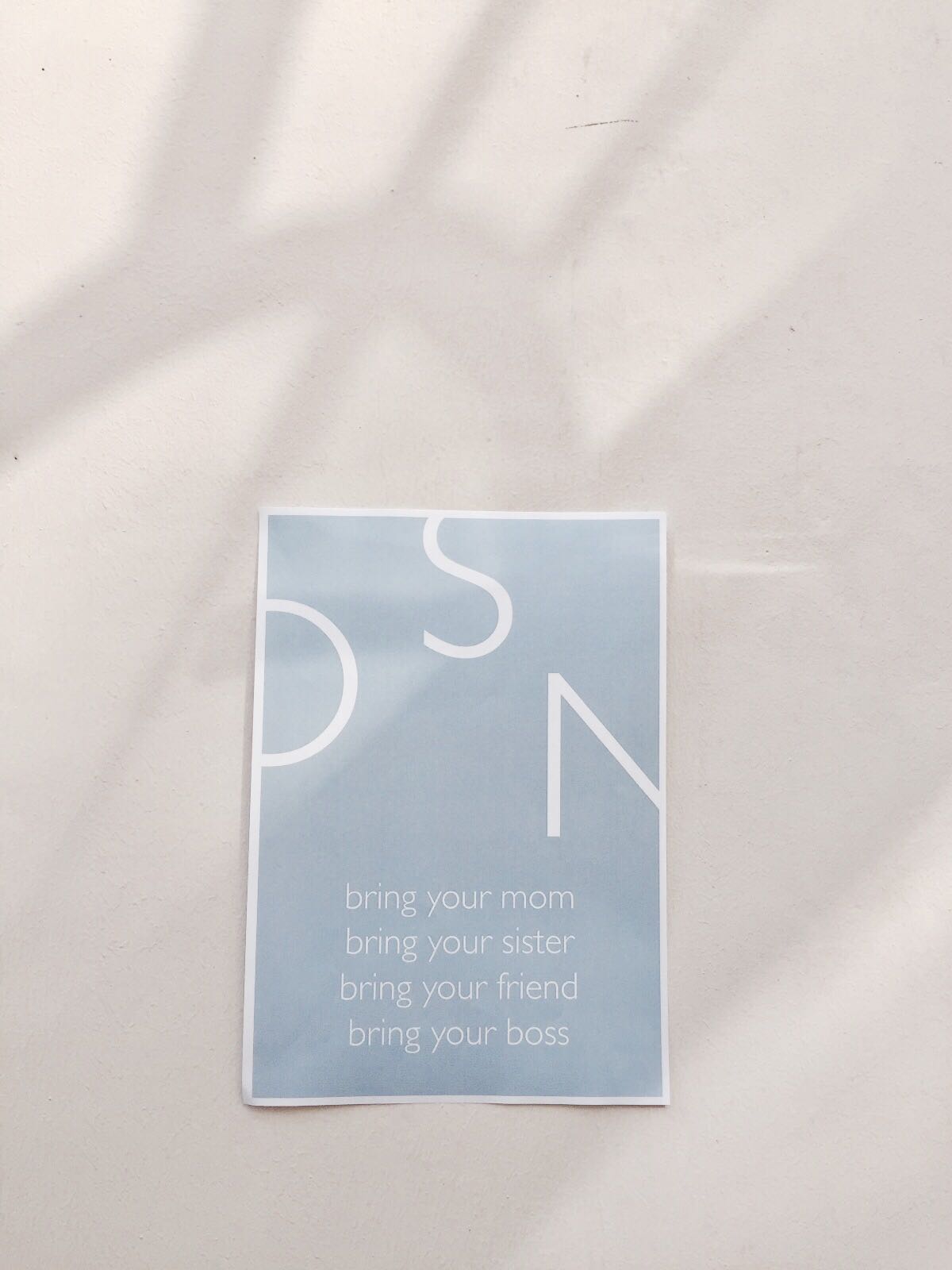 The pop-up was our way of bringing together Our Second Nature lovers, loyal and new, to a collaborative, creative space where we can hang around, shop and be in each other's company. Taking place around the time of the Milestone launch, we knew that we wanted to have the space Milestone-d.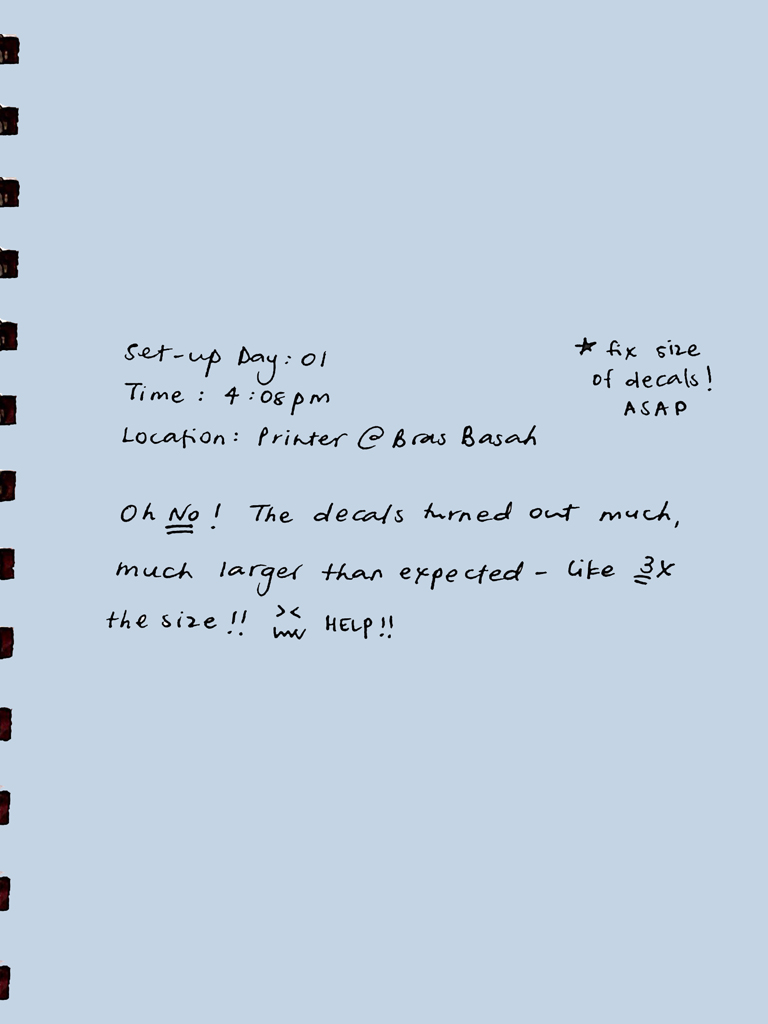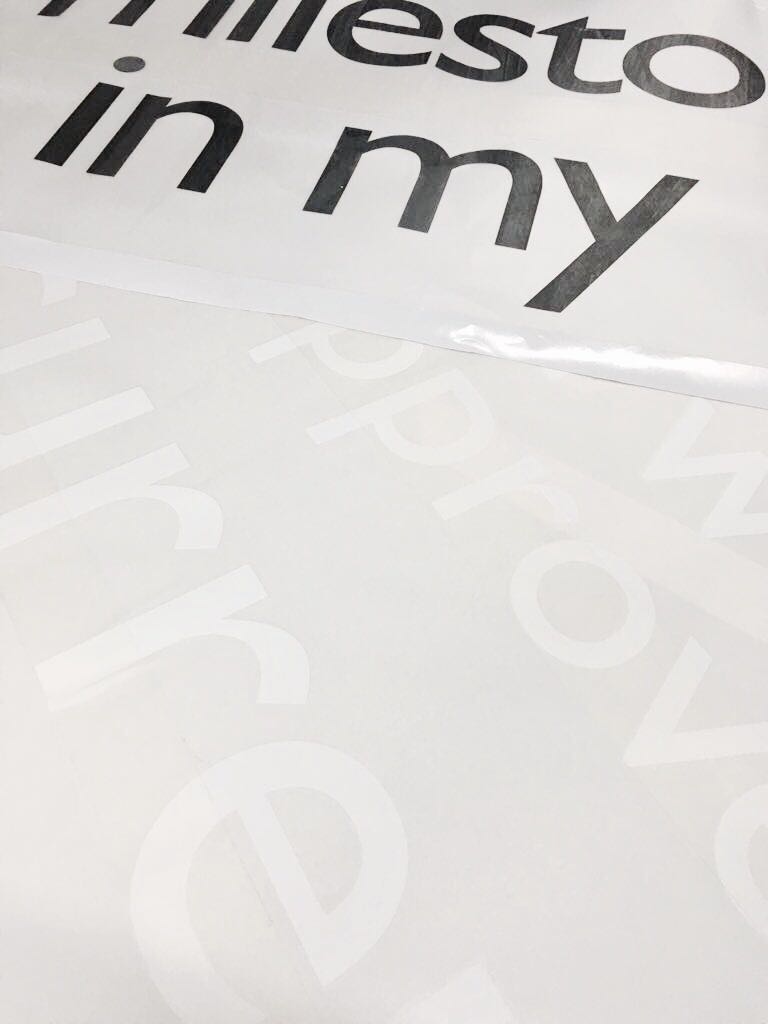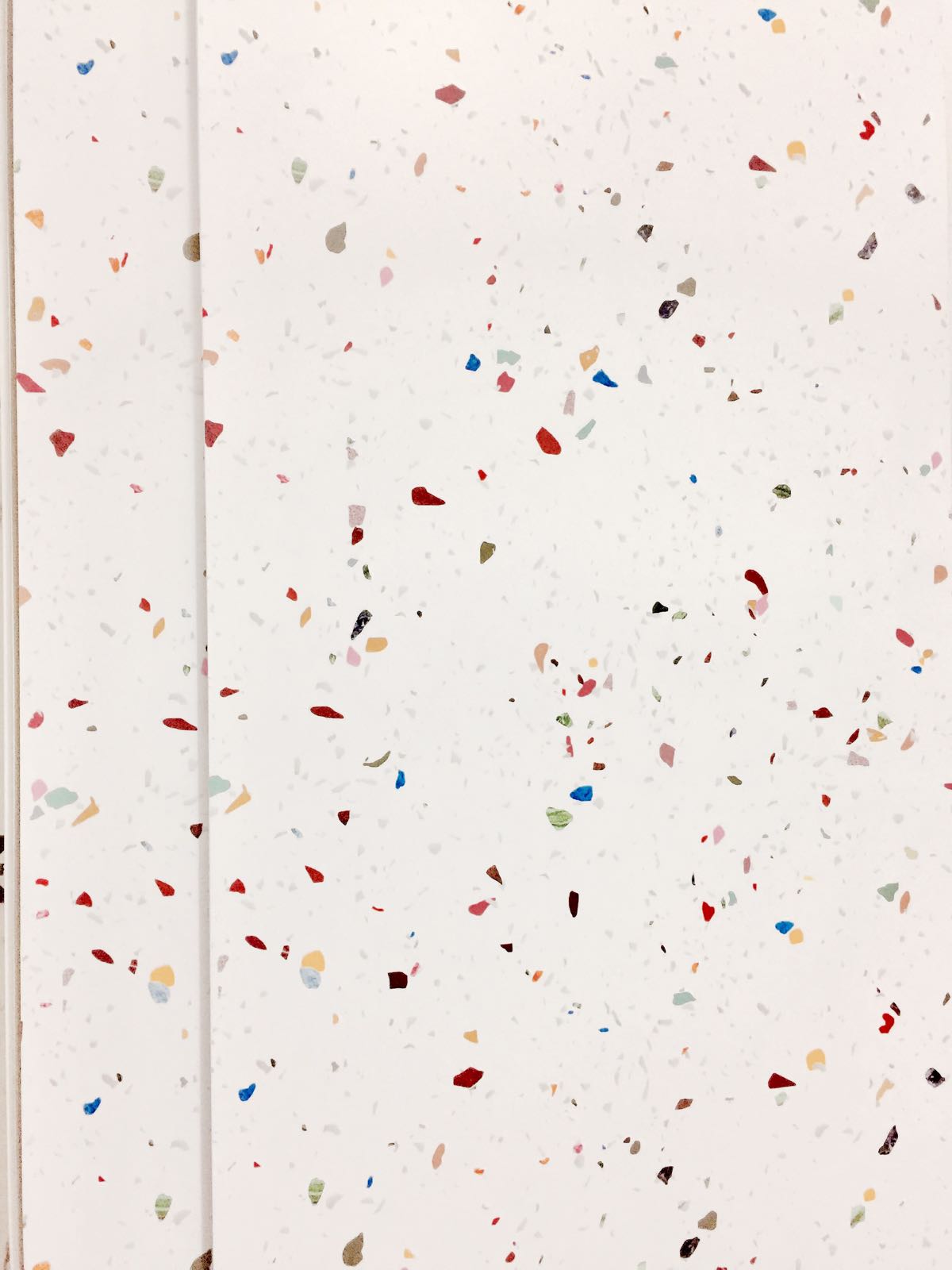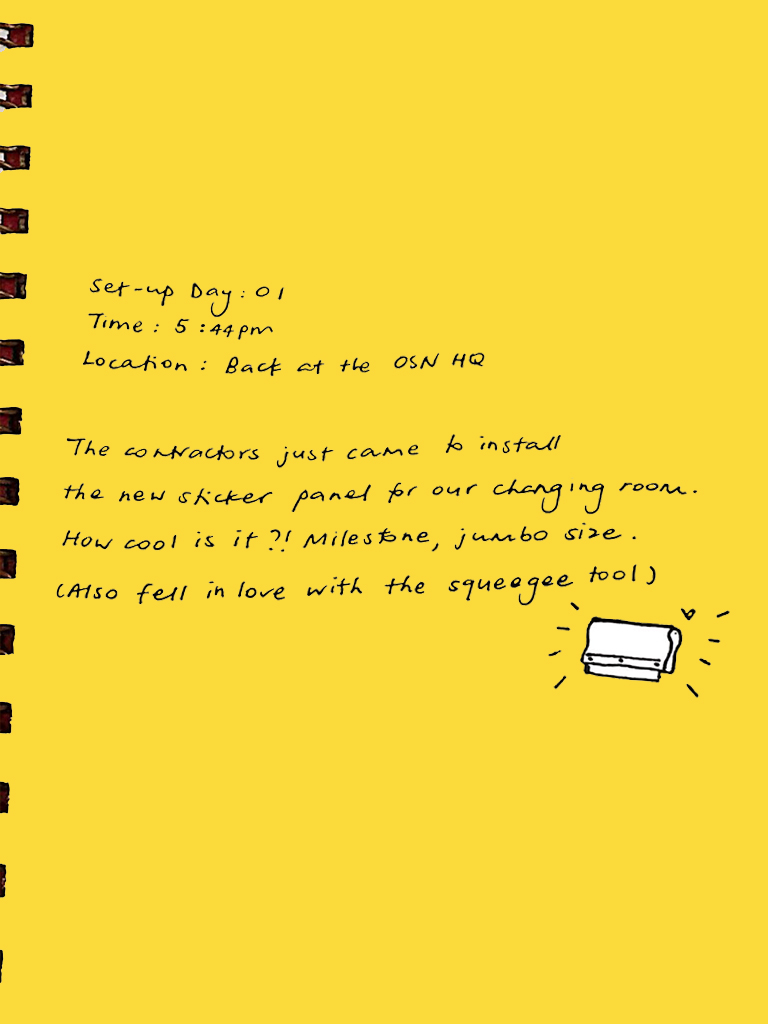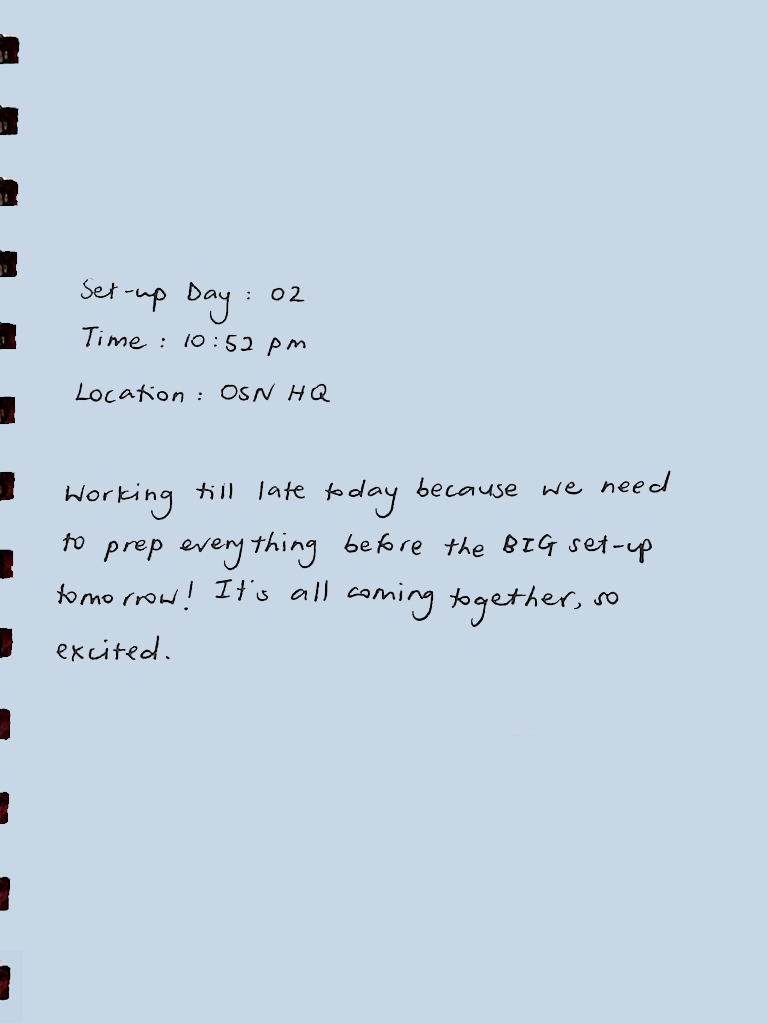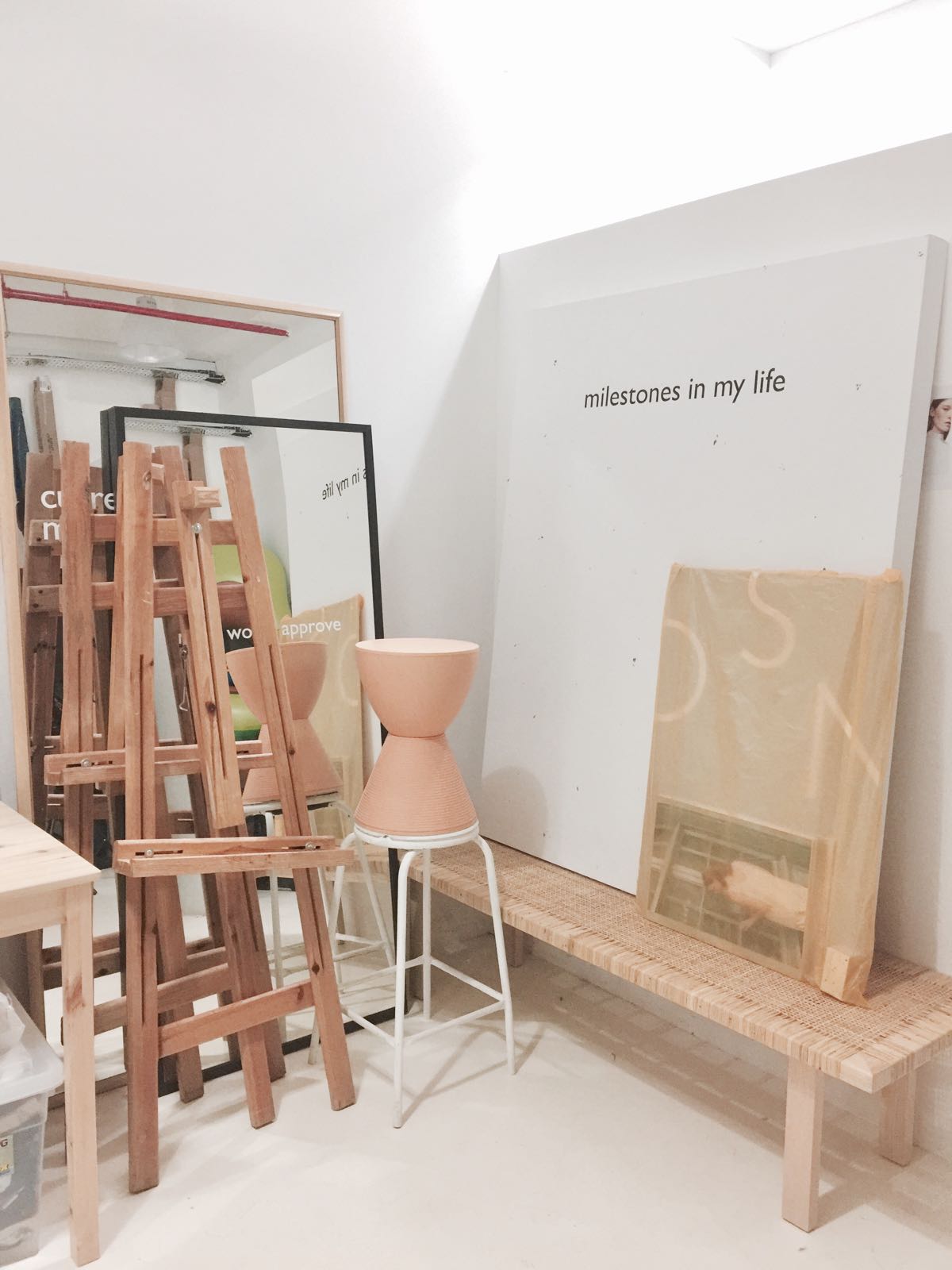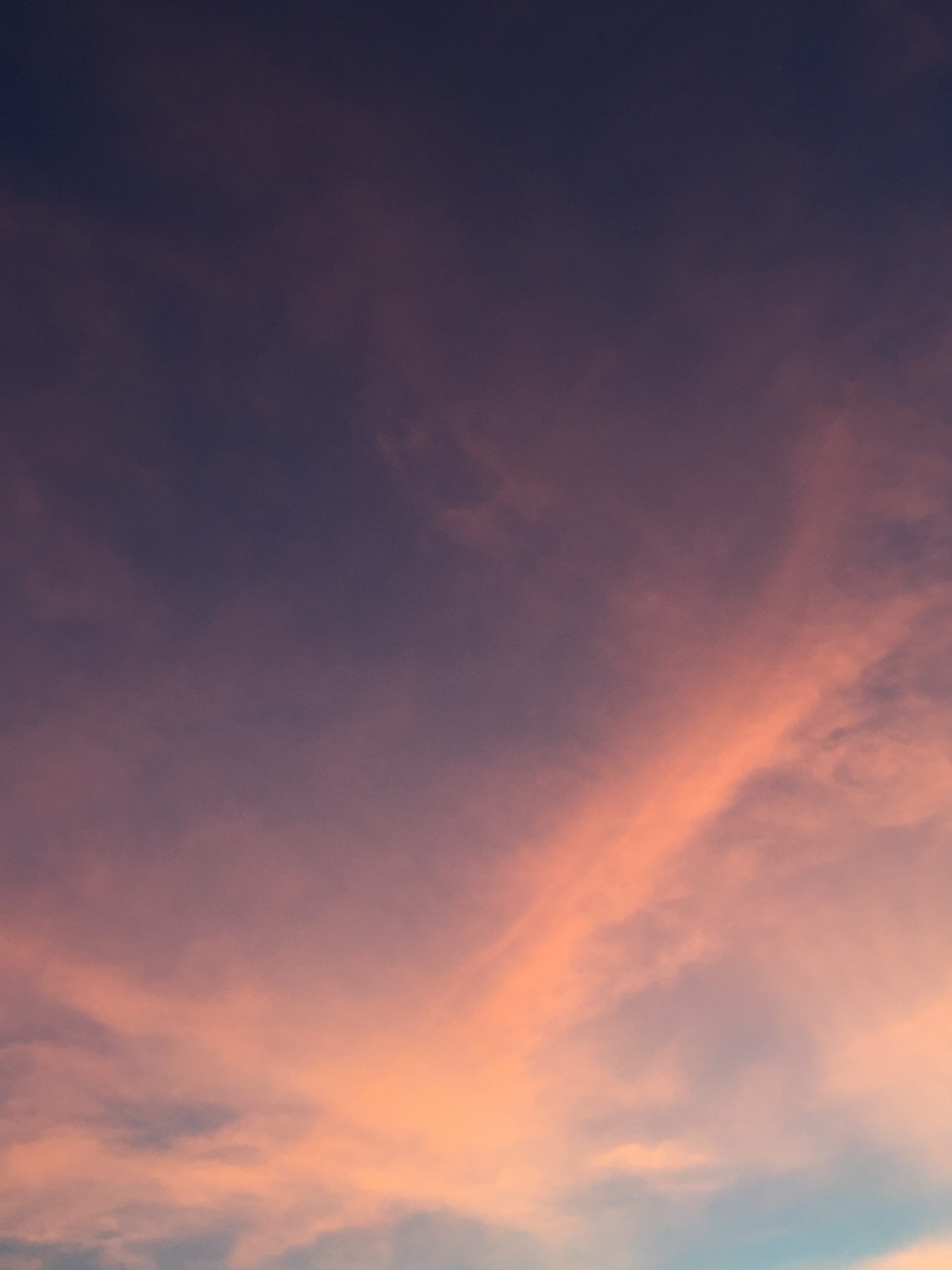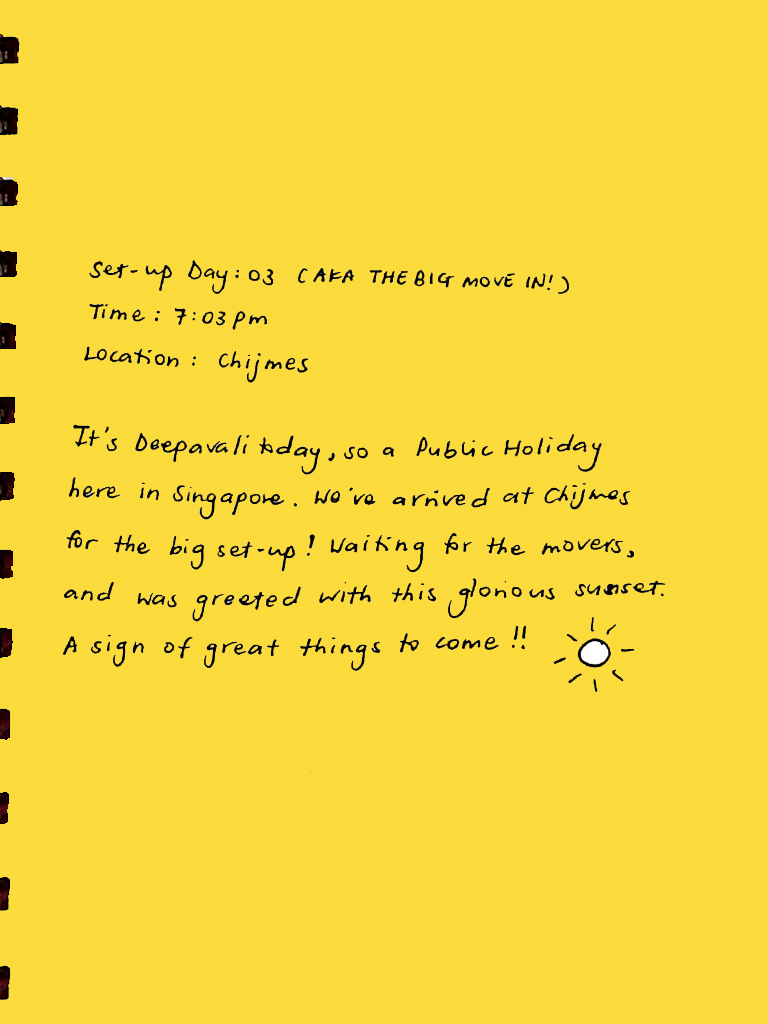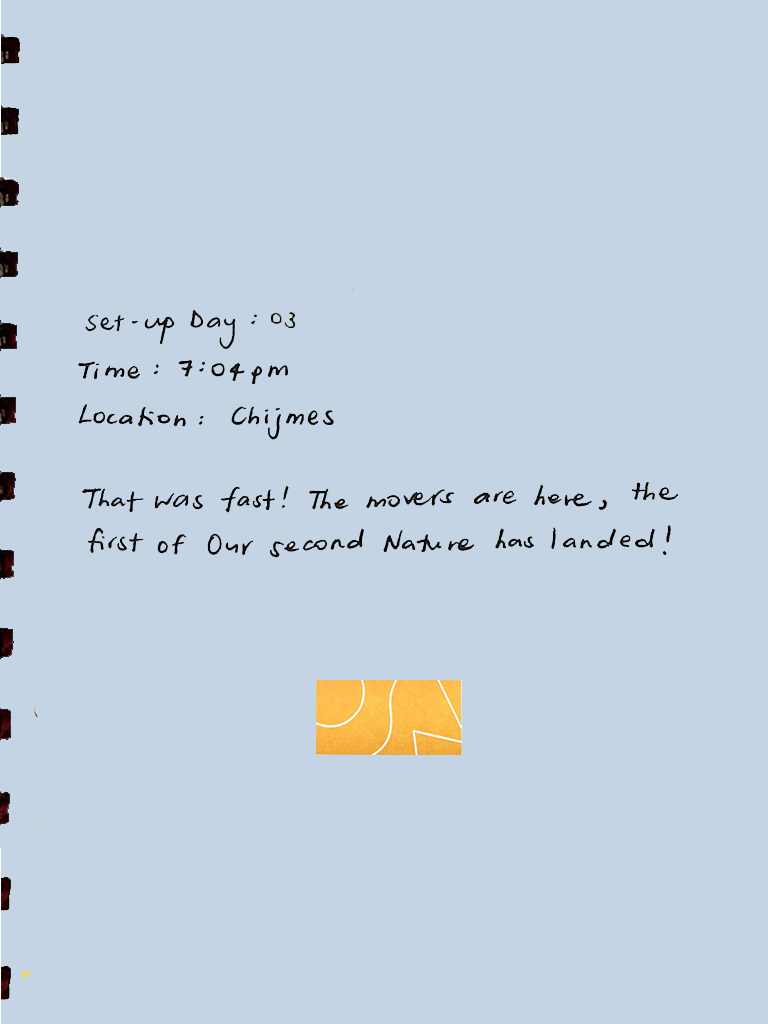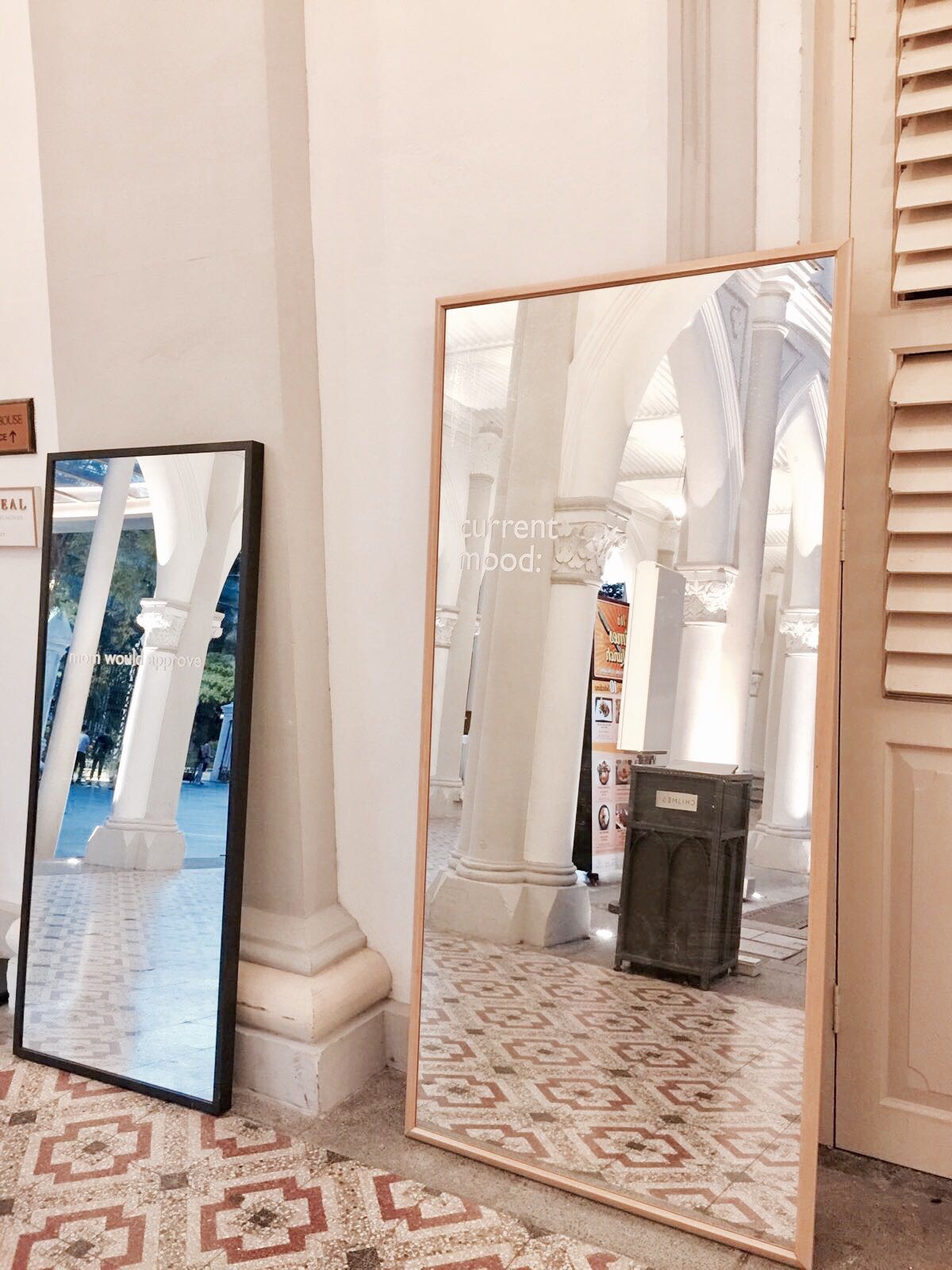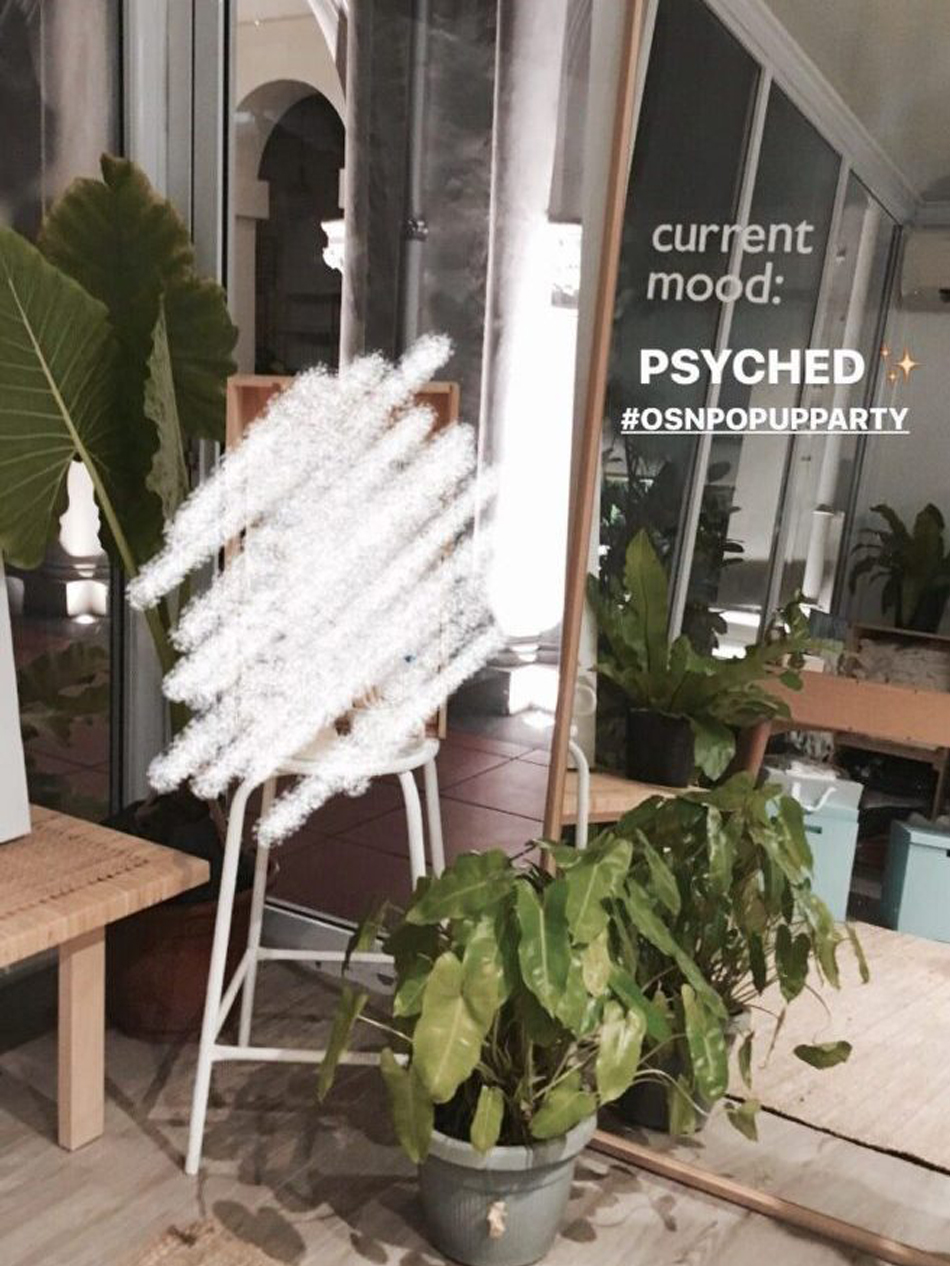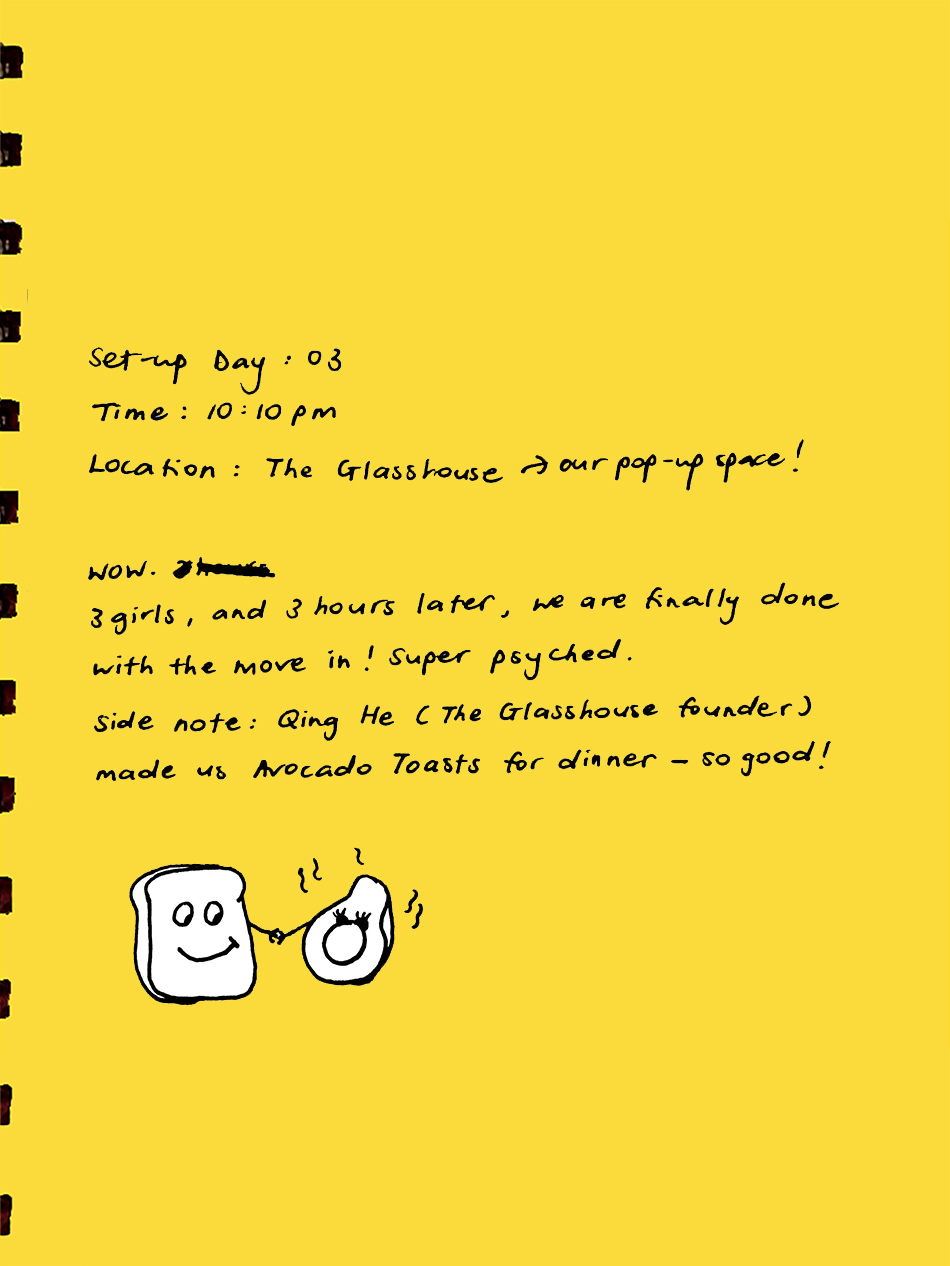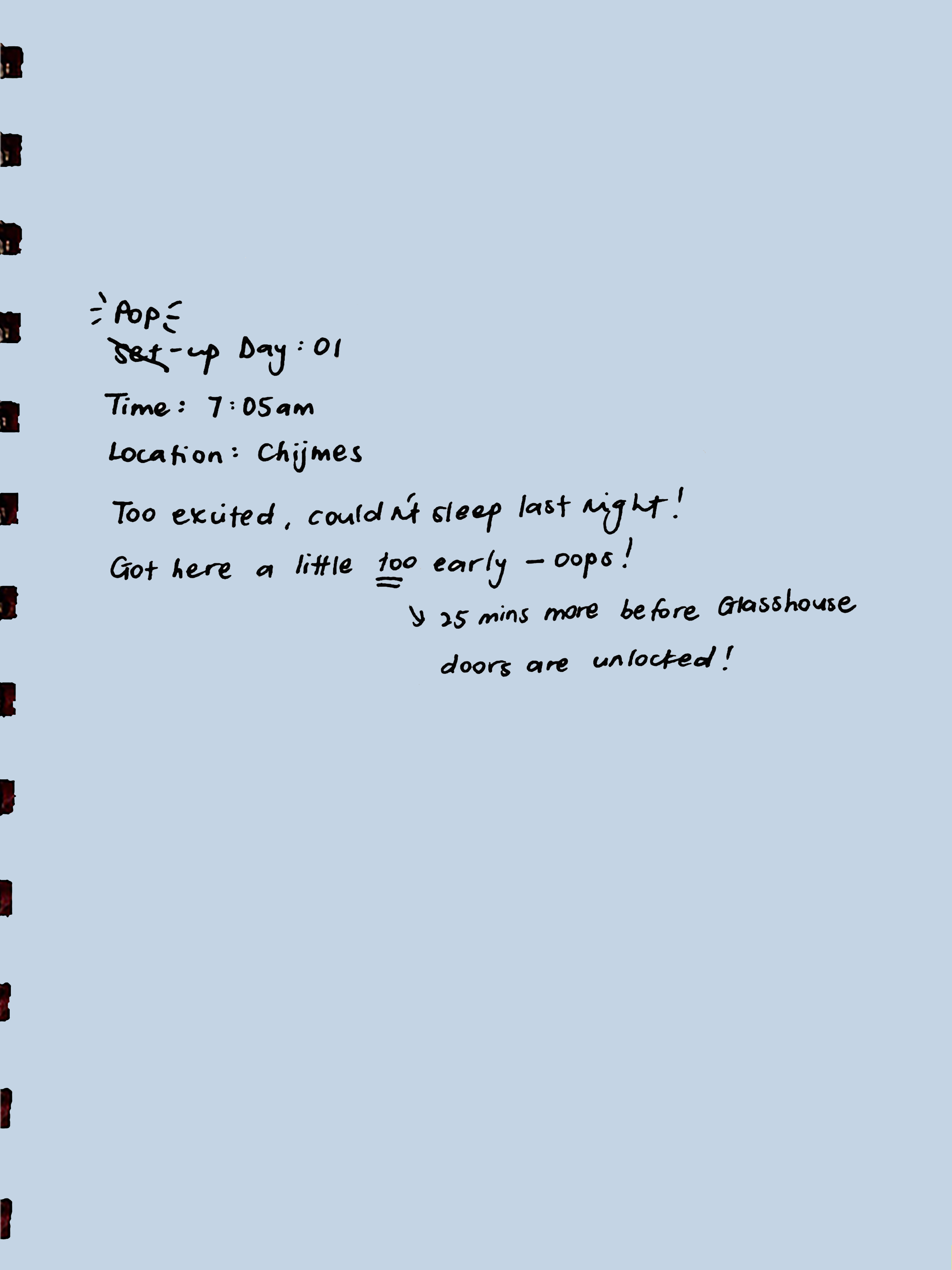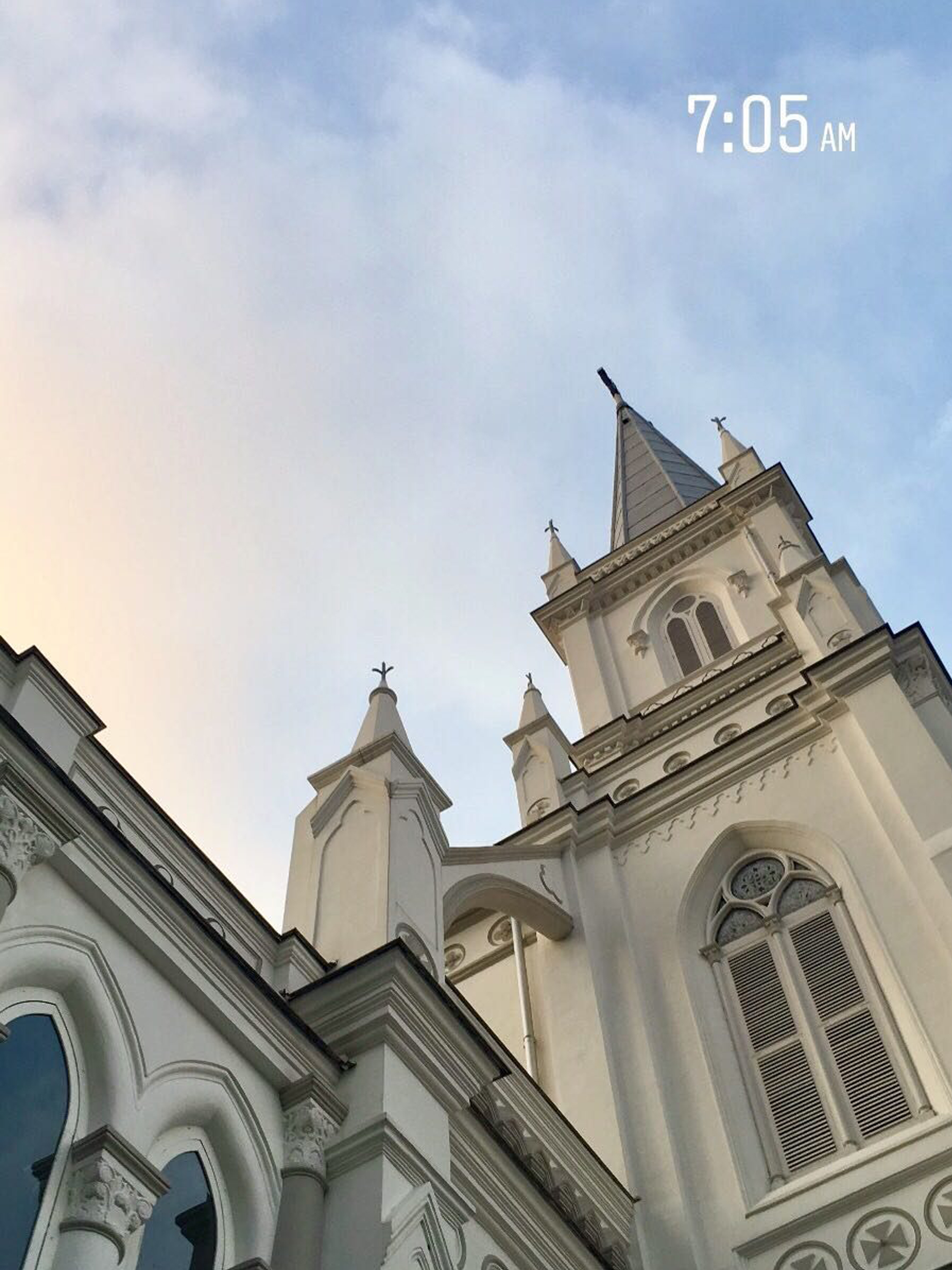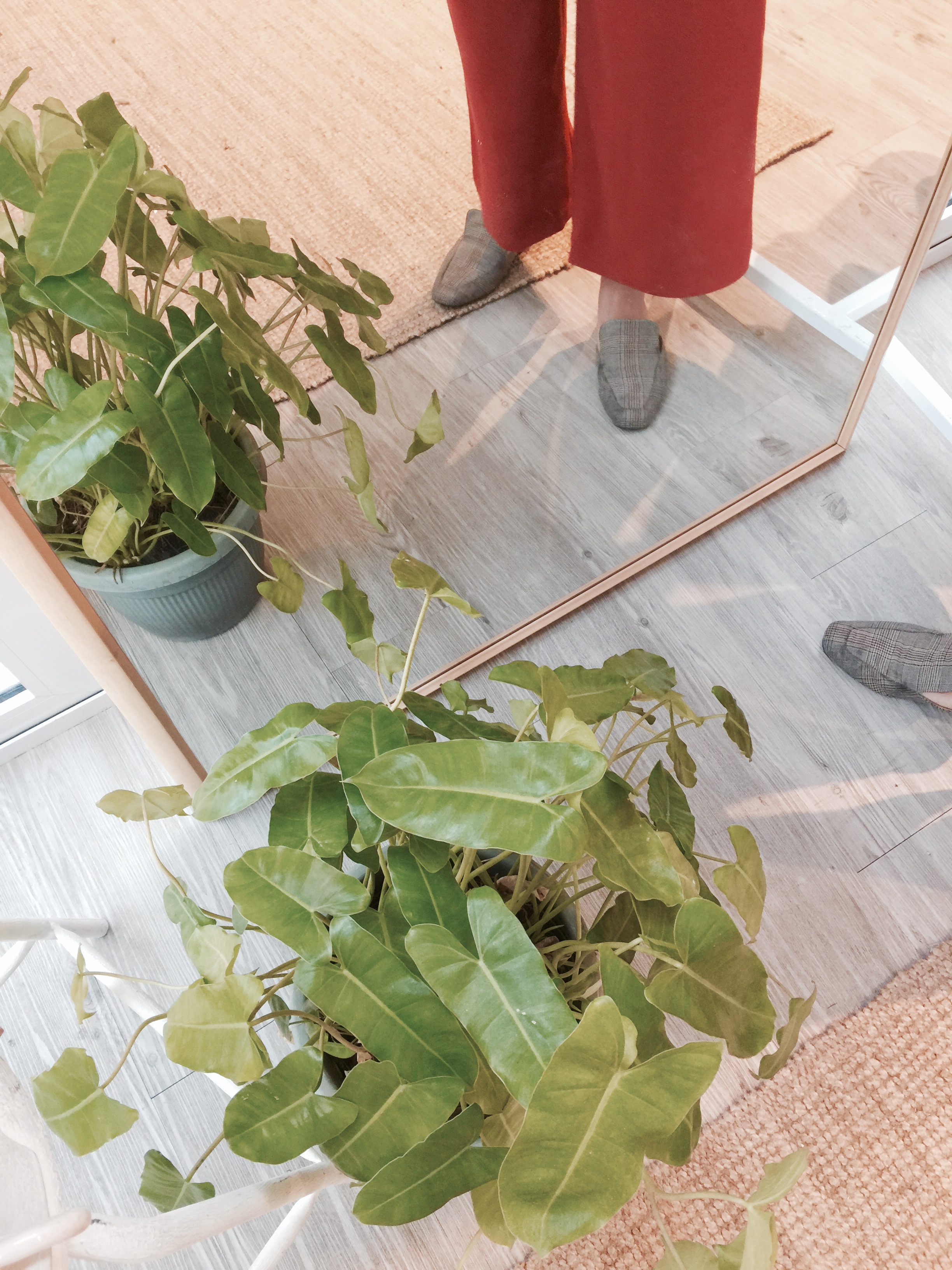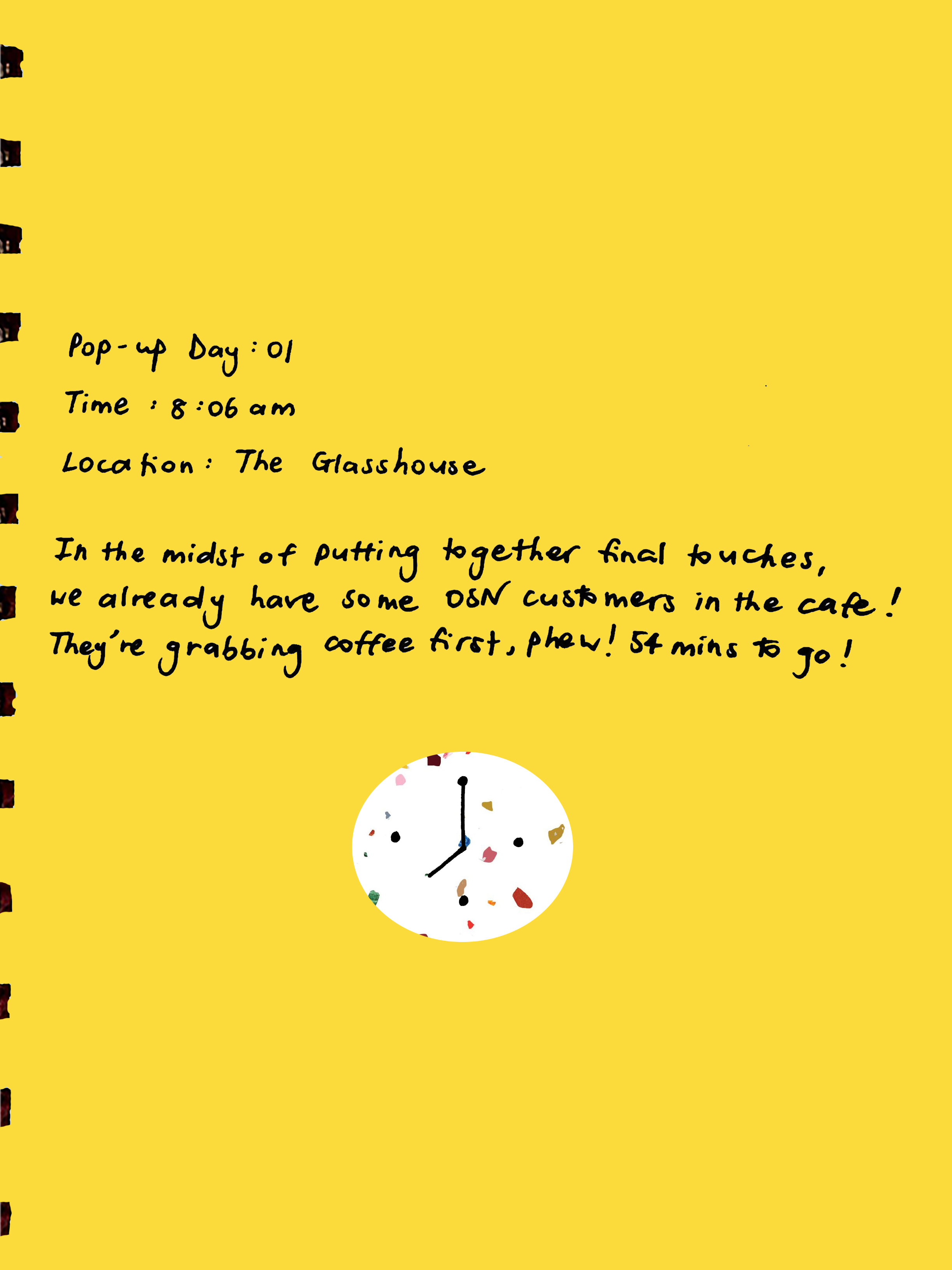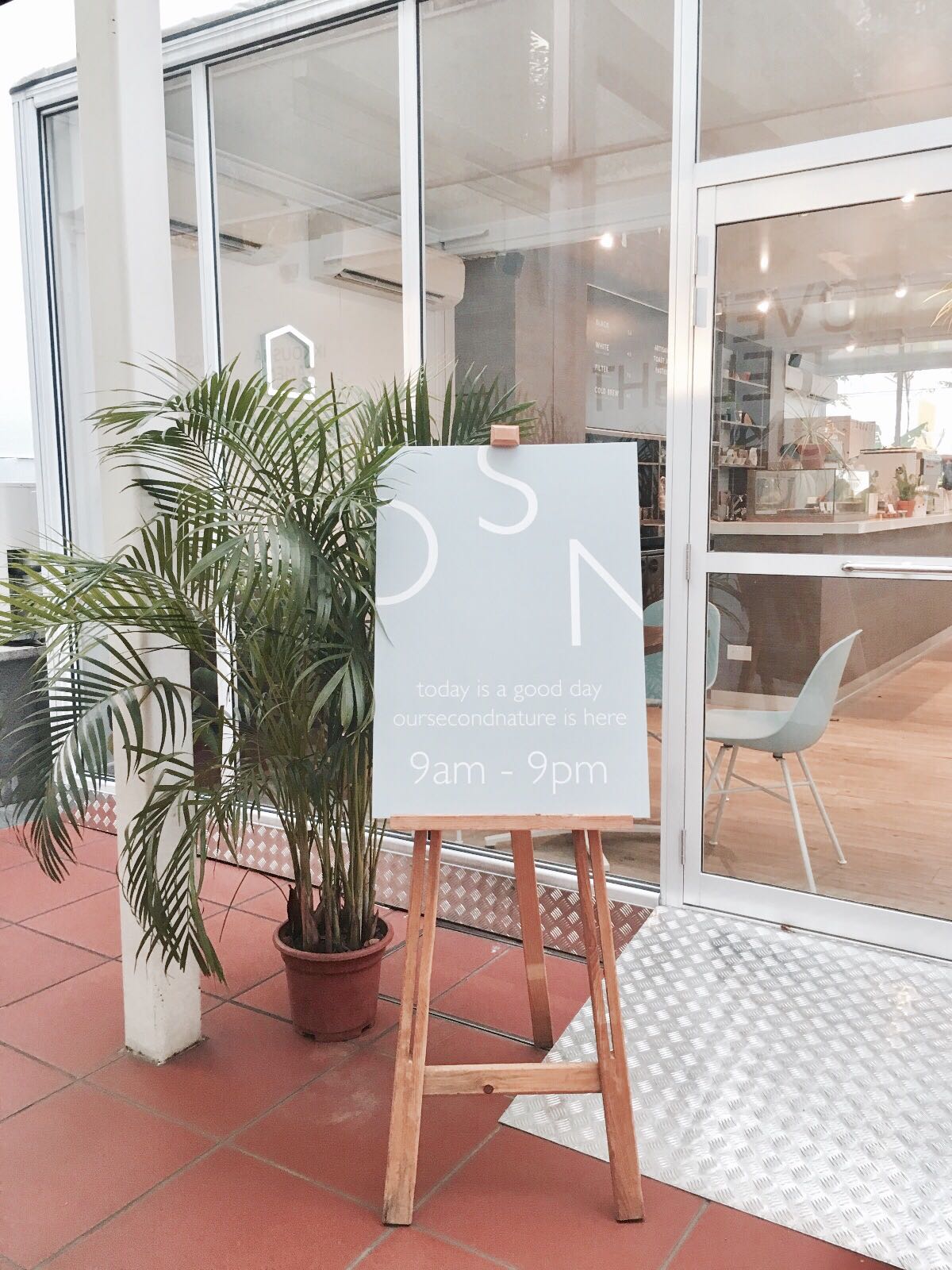 "Today is a good day. Our Second Nature is here."
We officially opened doors at 9am, but already there were lovely customers anxiously waiting! It was a great thing we had easy access to good coffee to fuel us for the hours ahead.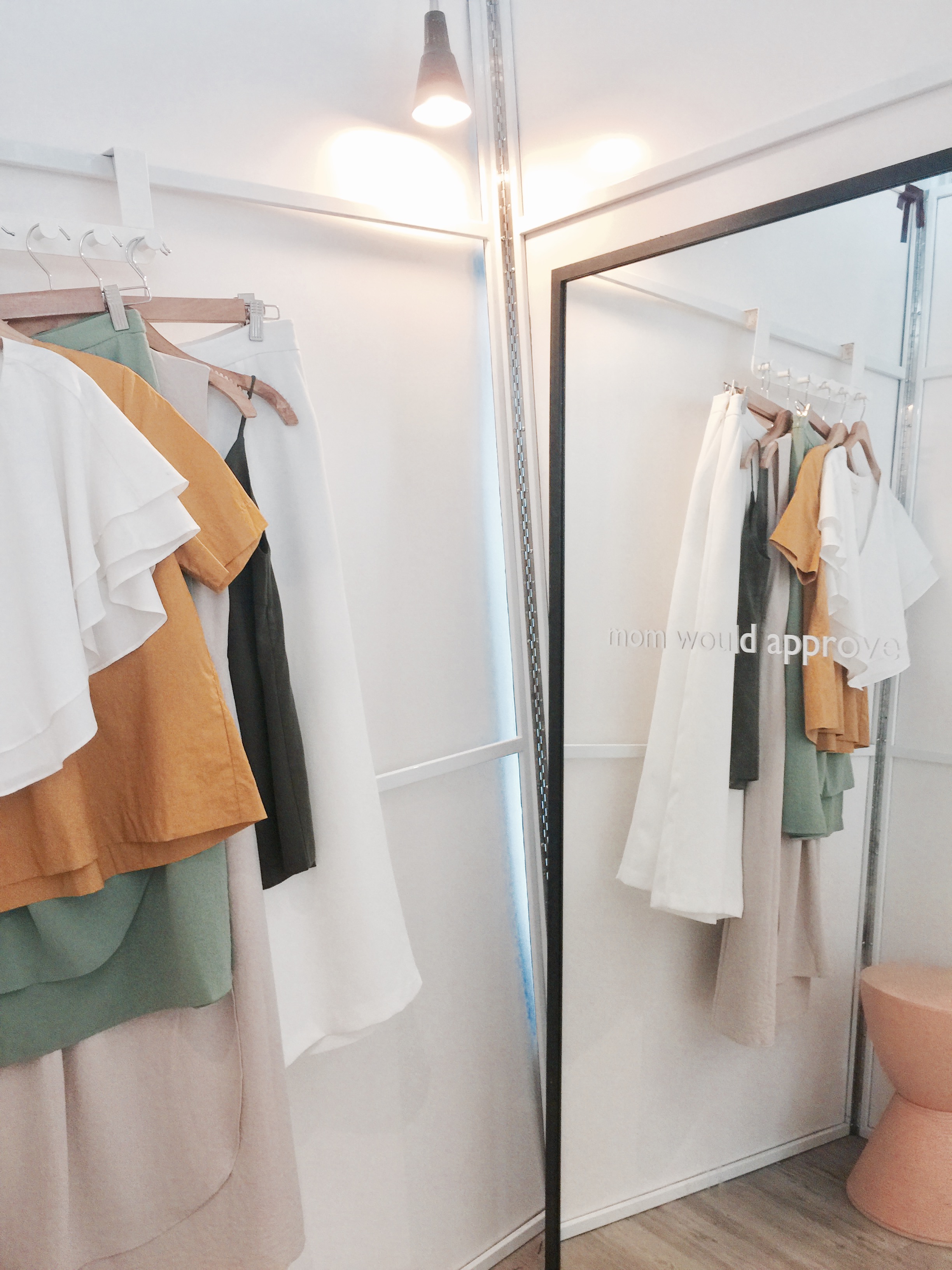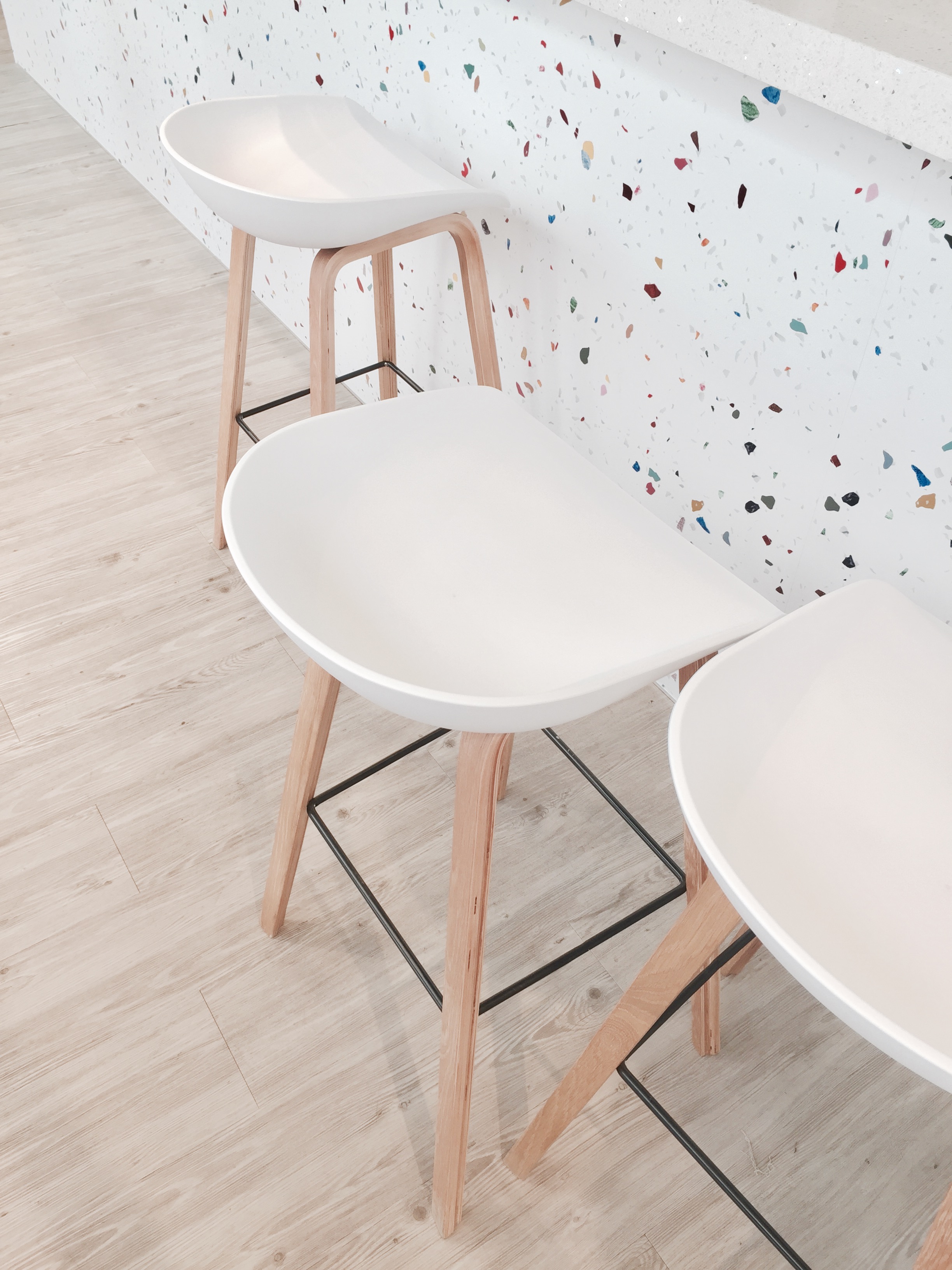 At the #OSNPopupParty, we also got to meet sweet customers who came in their OSN favourites (we snuck a photo of these two in their Birthstone and Archive pieces). It was truly heart-warming to see so many of you turn up in OSN, and to see how you wore them your way.  If only we took a photo of everyone!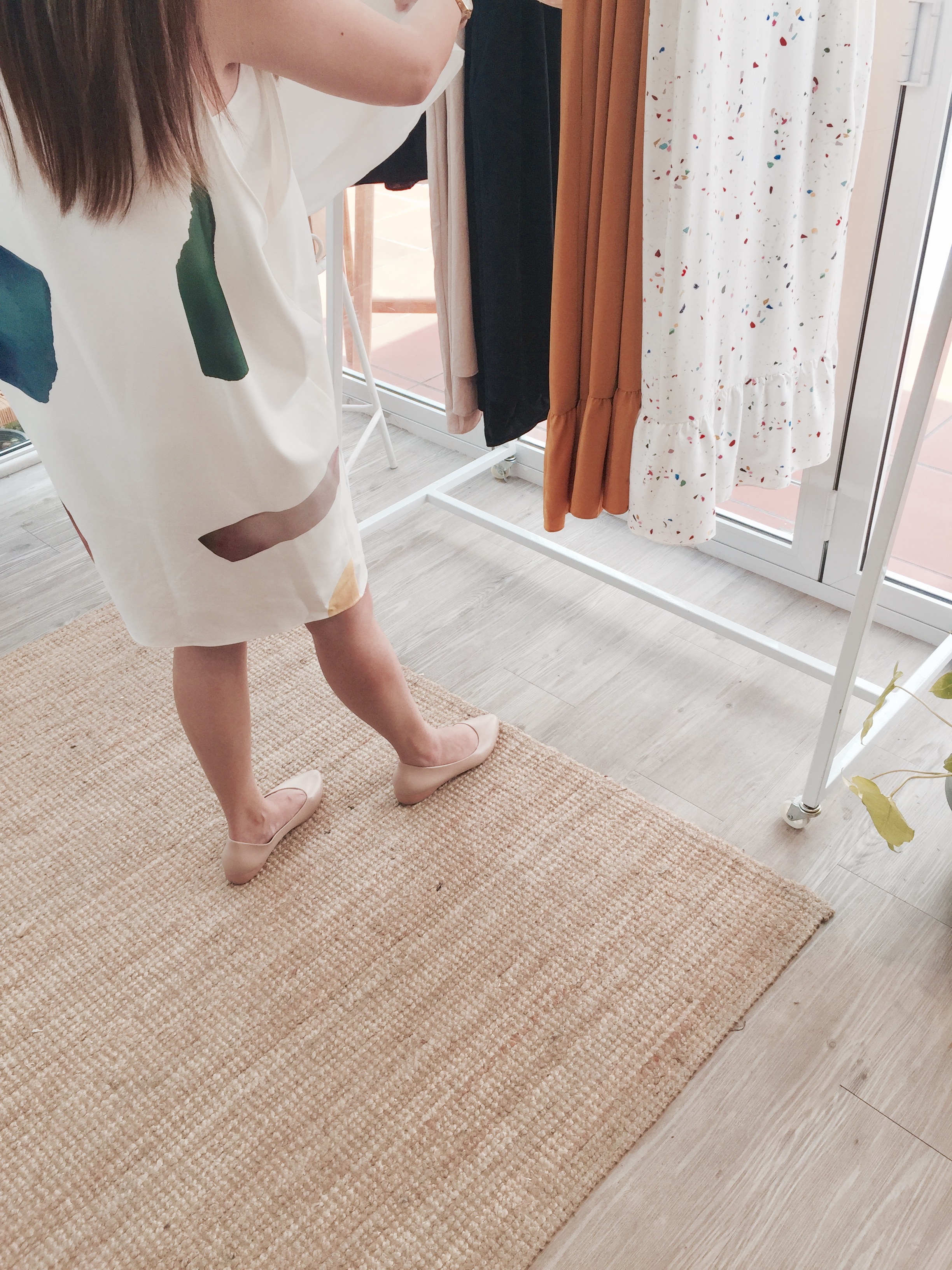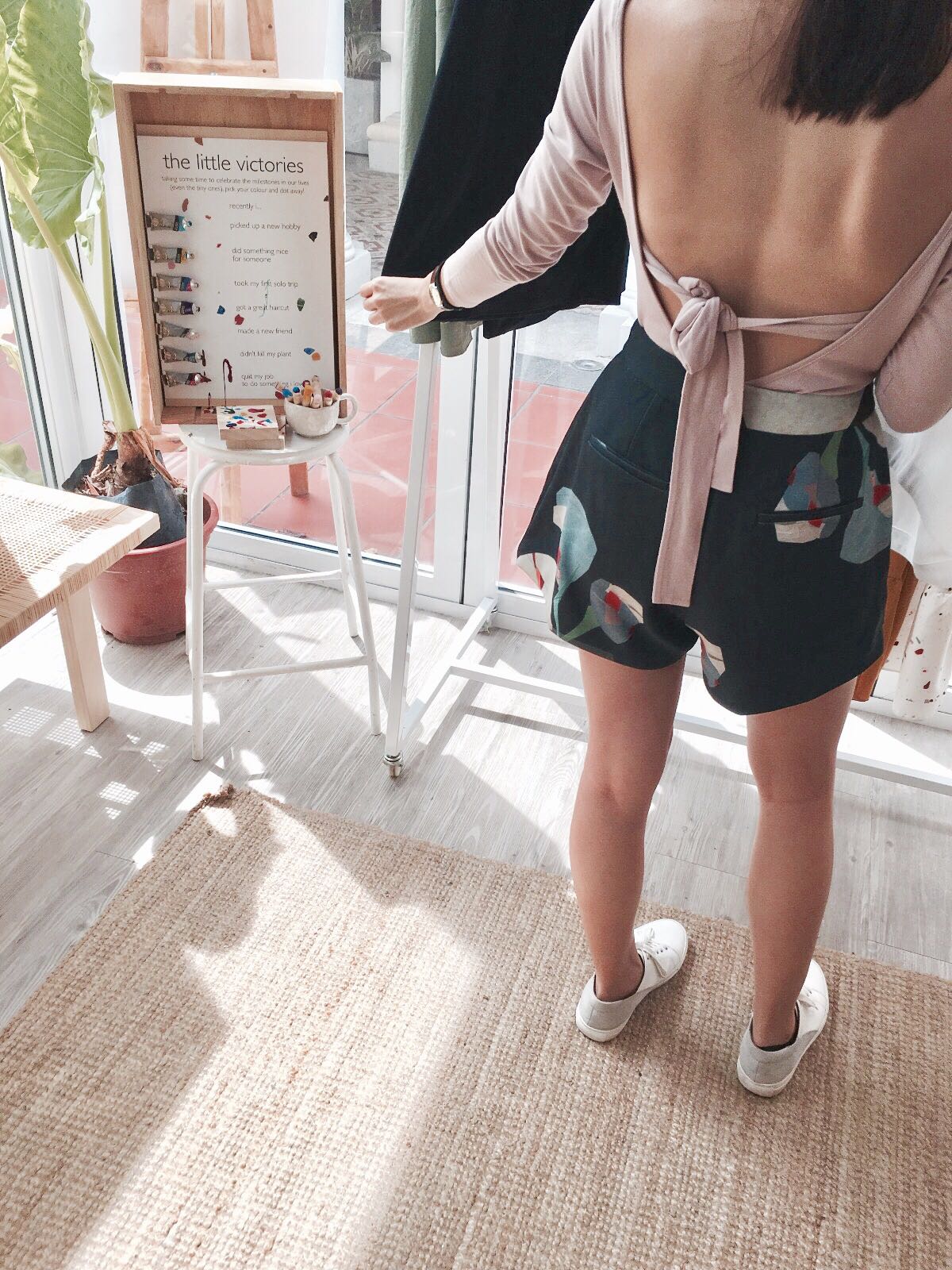 We wanted the pop-up to hold a deeper meaning for everyone.  Milestone for us was a reflection of the trials and triumphs in our lives, and we wanted to exemplify that, big scale. So we came up with a "Dip and Dot" corner, where we encouraged you to make a mark on a blank canvas, choosing the paint colour that corresponded with a recent milestone in your life.
We loved seeing everyone's artwork, and having conversations about the story behind your dot. One of you shared that you had left a banking job to work for Airbnb (cool!), and so you left a red splotch on our canvas (we had associated the colour red with quitting your job to do something you love). Some other fun ones included not killing her plant (though it was a close call) and leaving her job as an educator to become a full-time painter! What a great way it was to learn about all of you.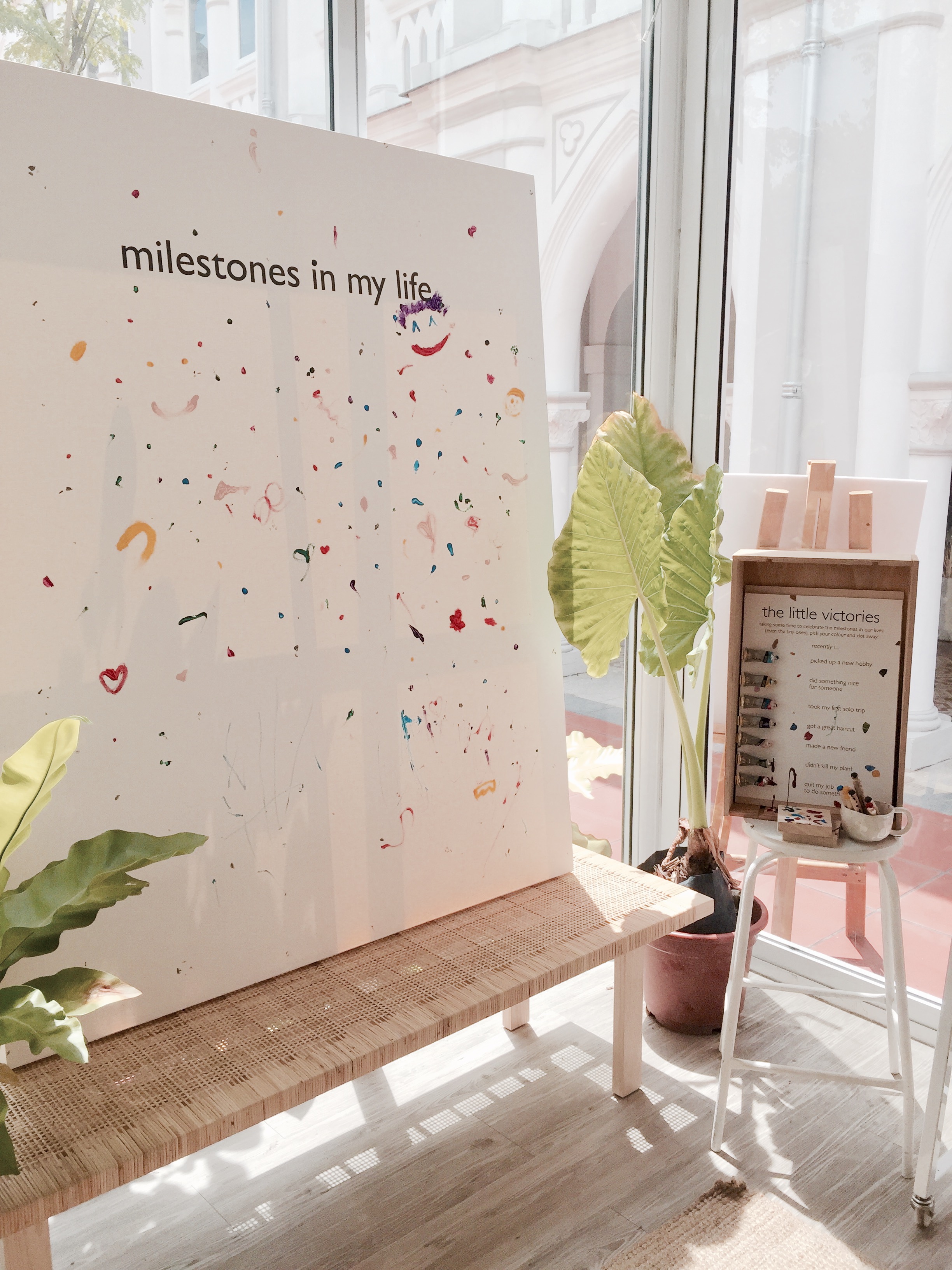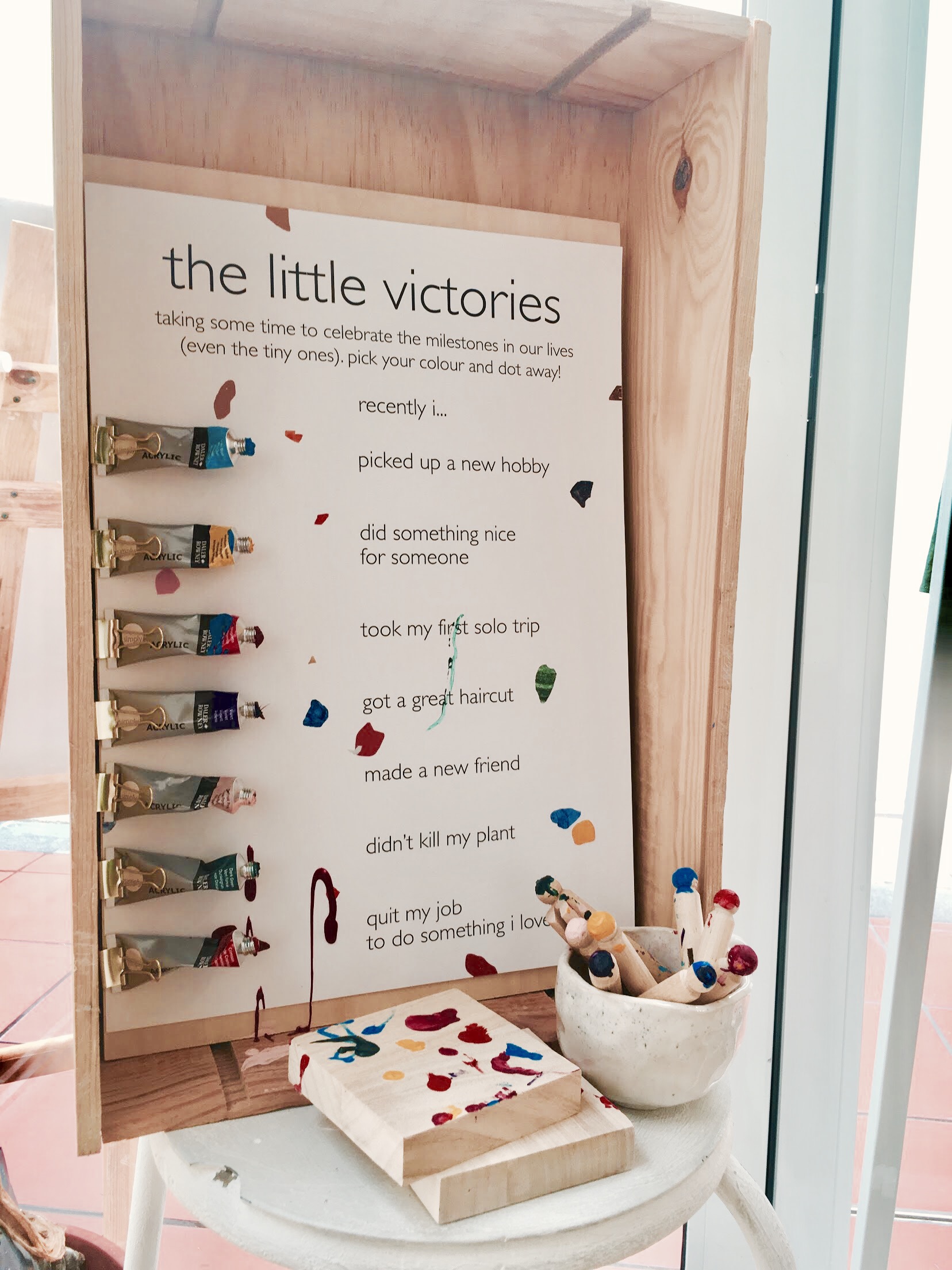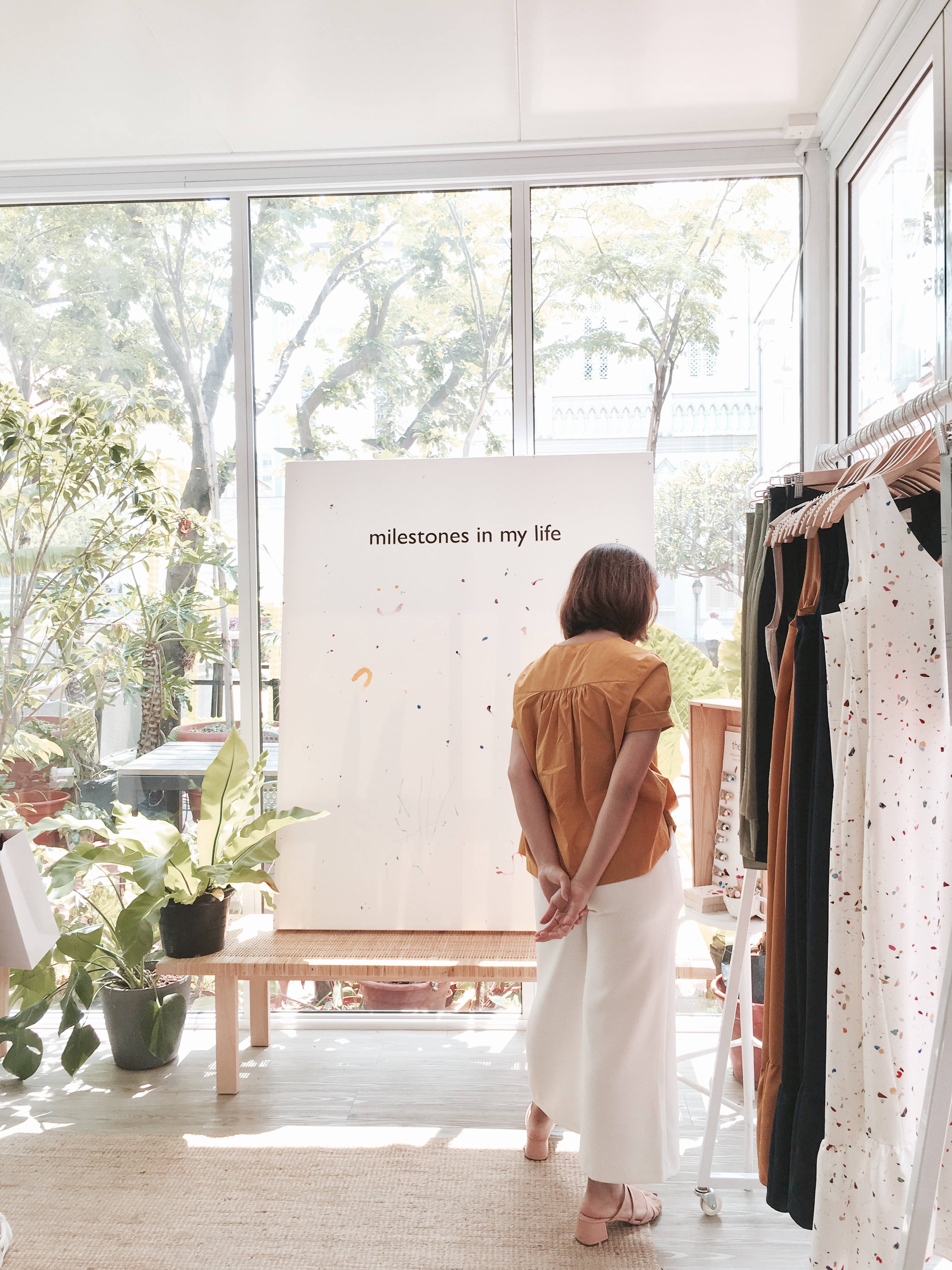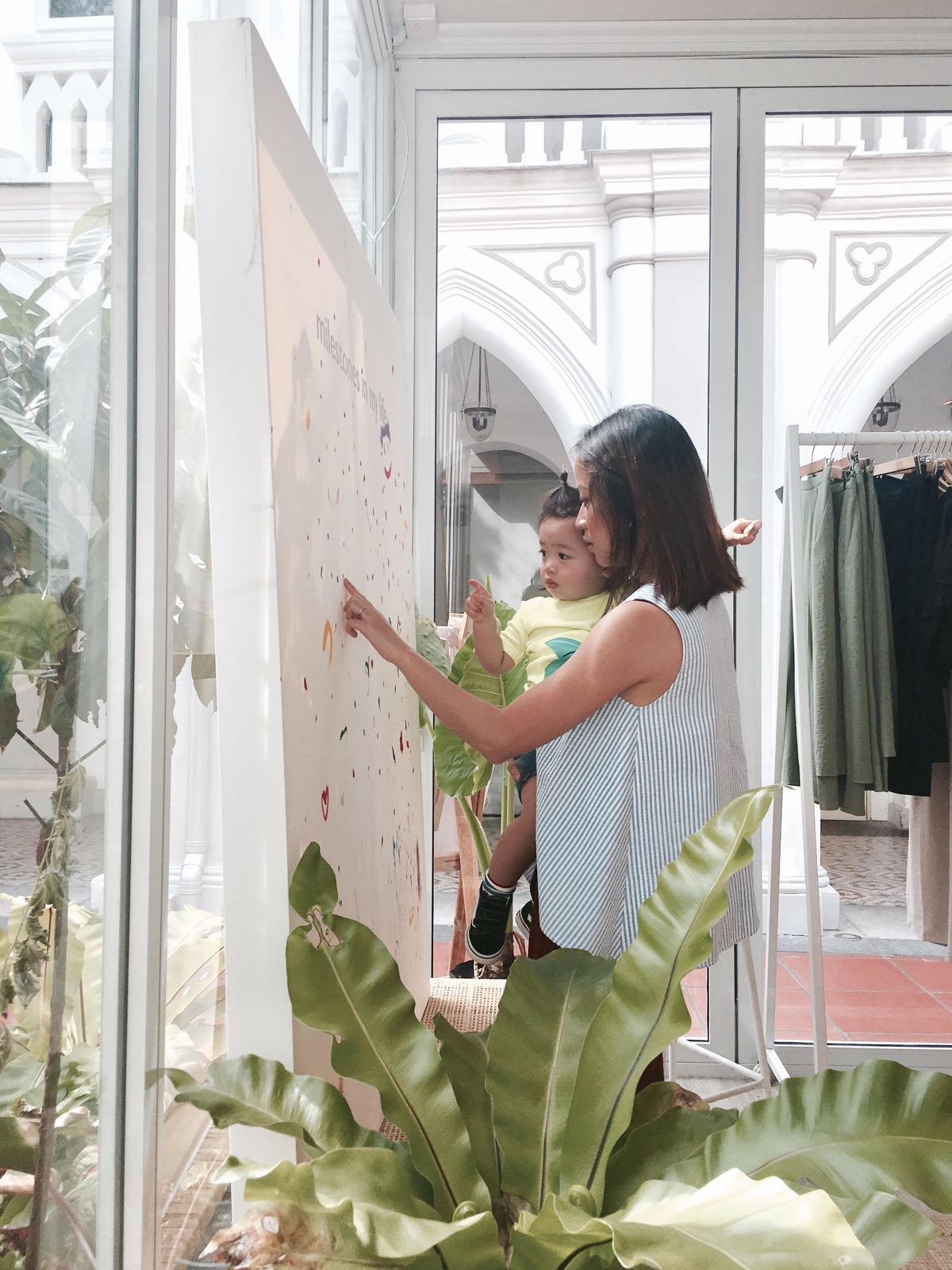 We also had the opportunity of working with the team at Glasshouse to create a special, refreshing Honey & Thyme drink, exclusively for the event. It was like sipping on magic, especially on a hot day. Did you enjoy it? We know Orion here surely did.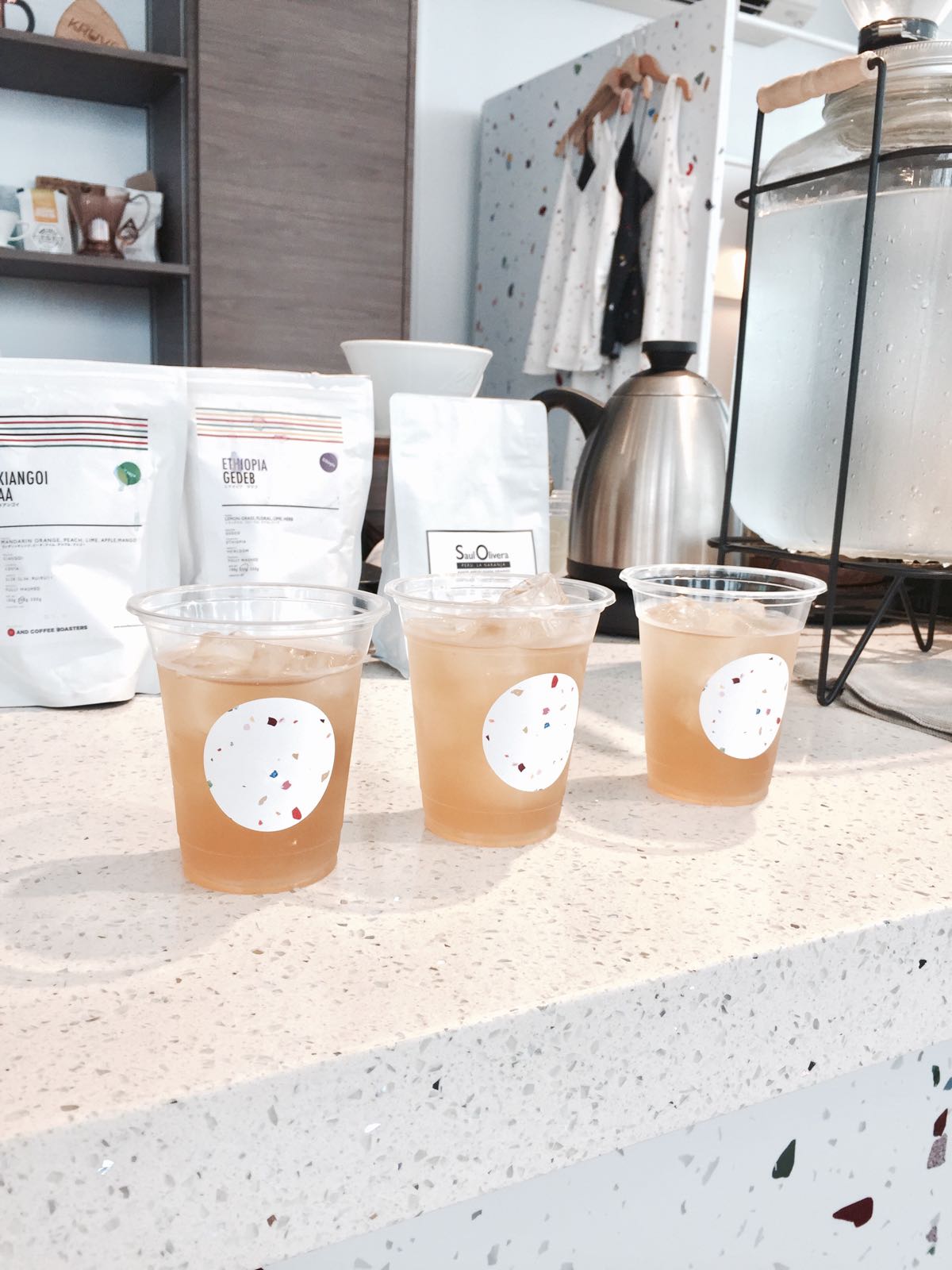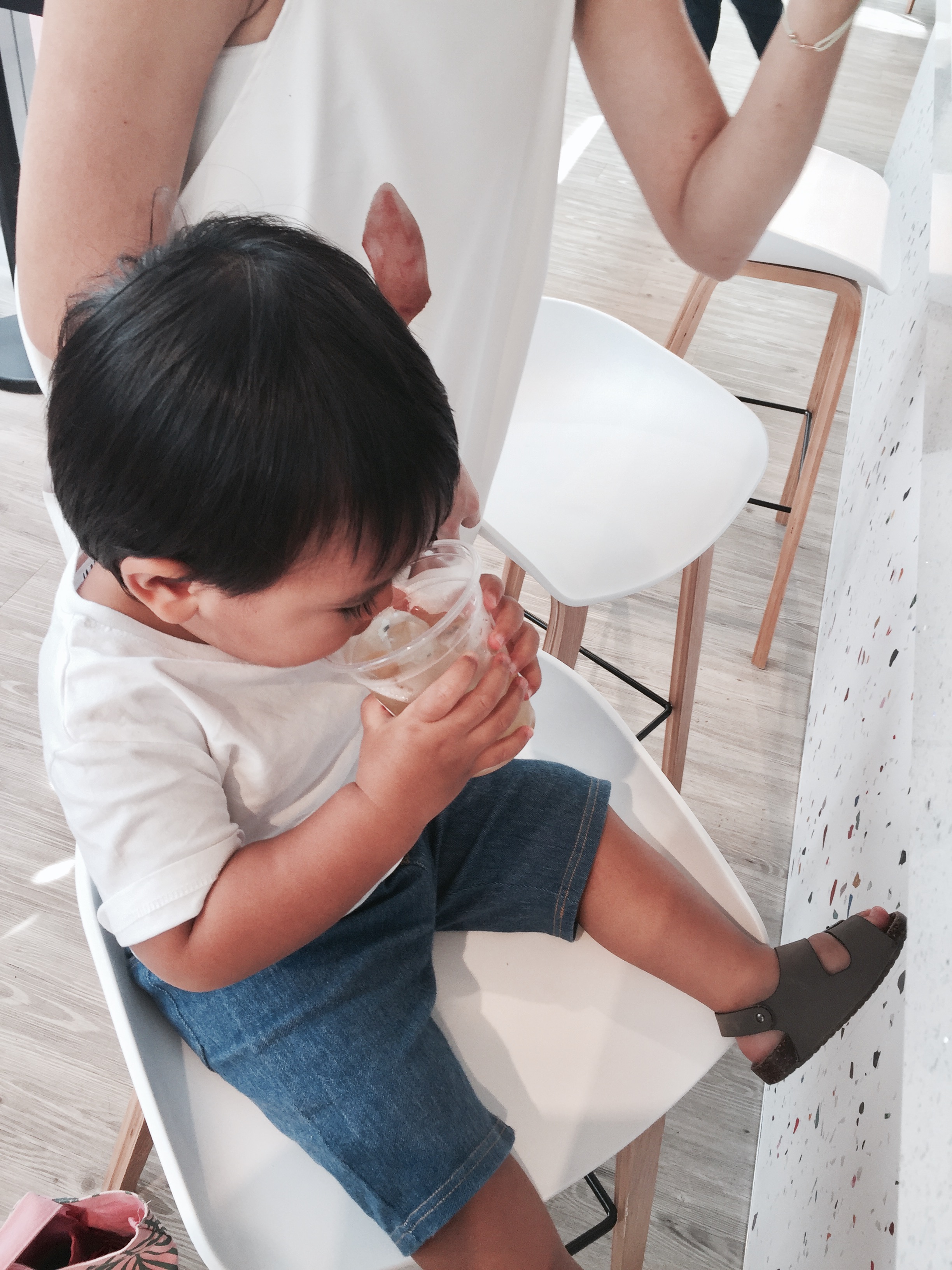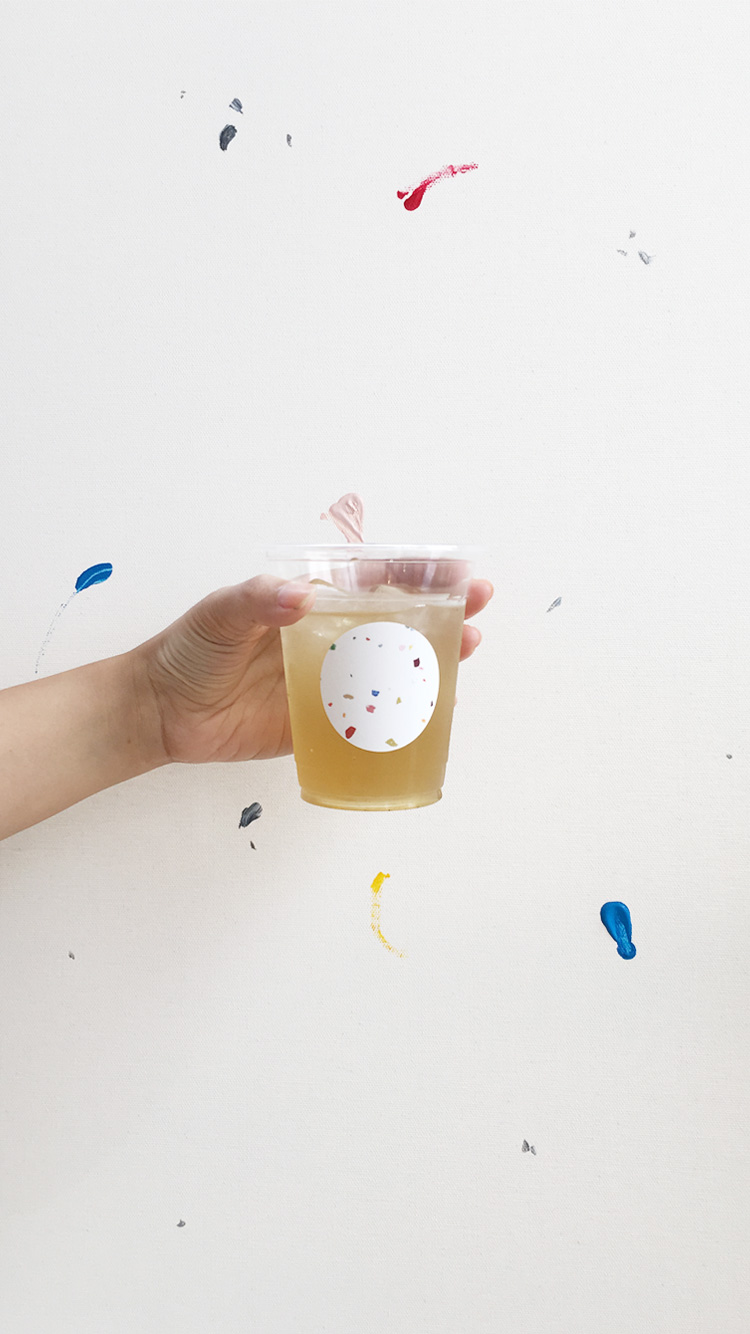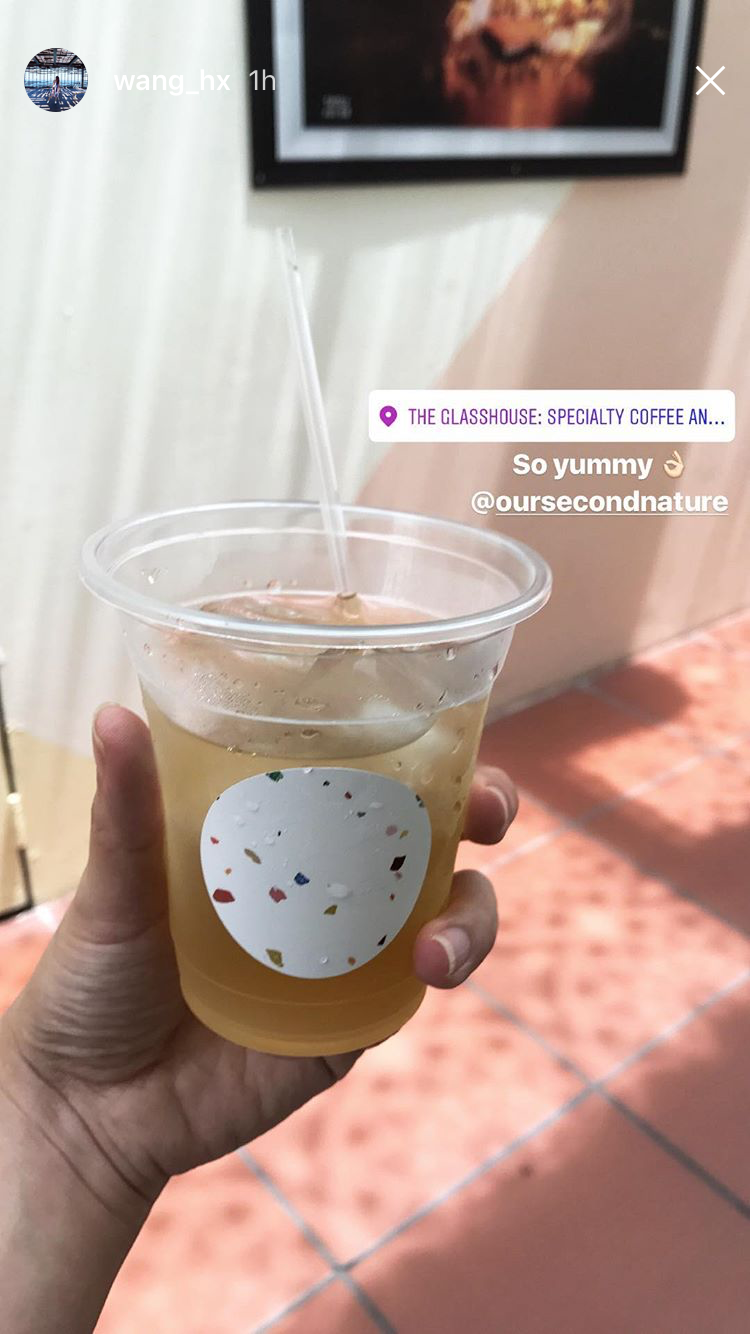 On a side note, we also super enjoyed these amazing toasts from The Glasshouse – whenever we could sneak in a bite or two.  Pictured below are the Seed + Nut, and Avocado + Dukkah toasts. They're made using naturally leavened sourdough bread from Woodlands Sourdough  – super healthy, so yummy. We had one for each meal, and we've been craving for them since.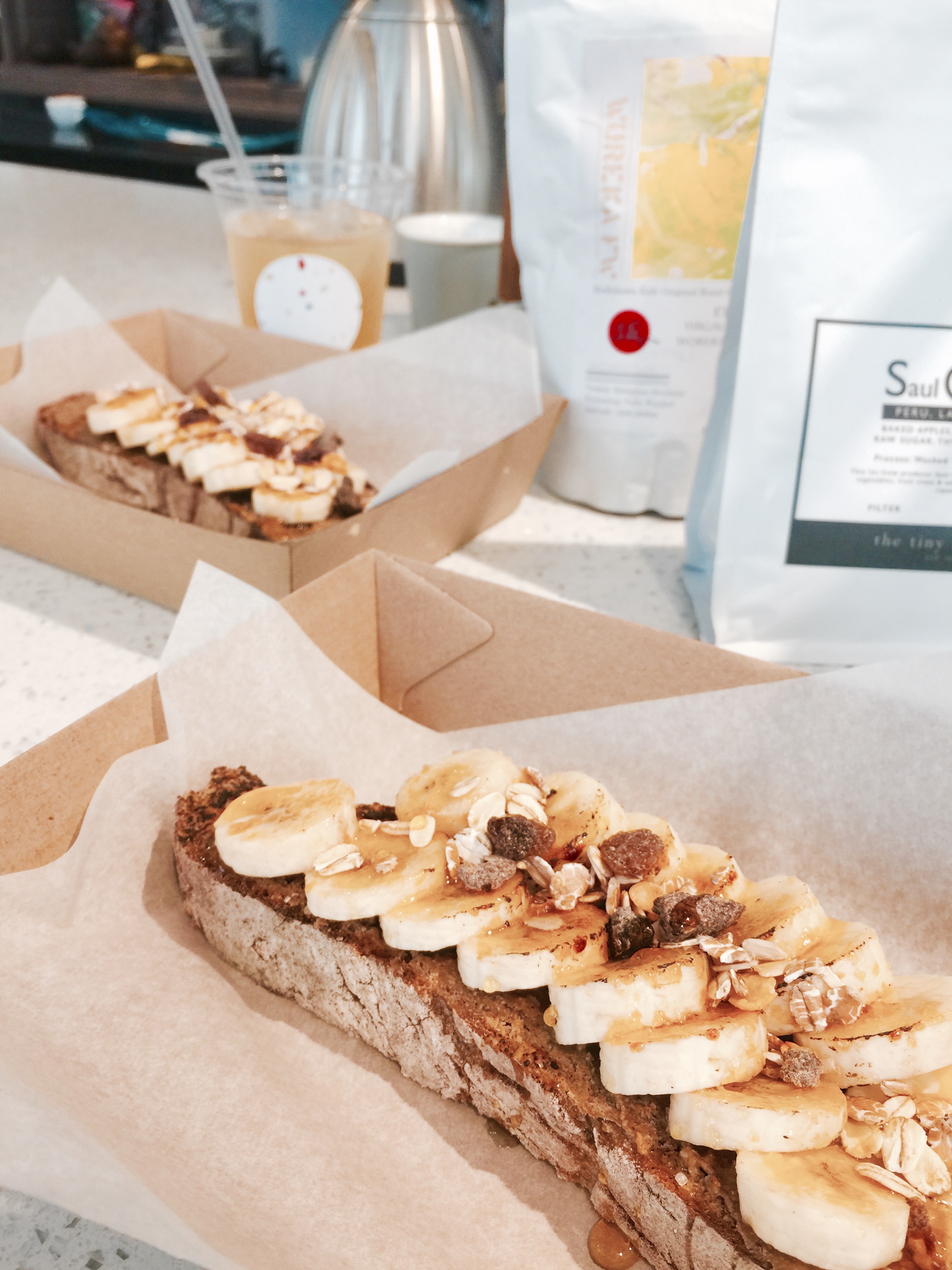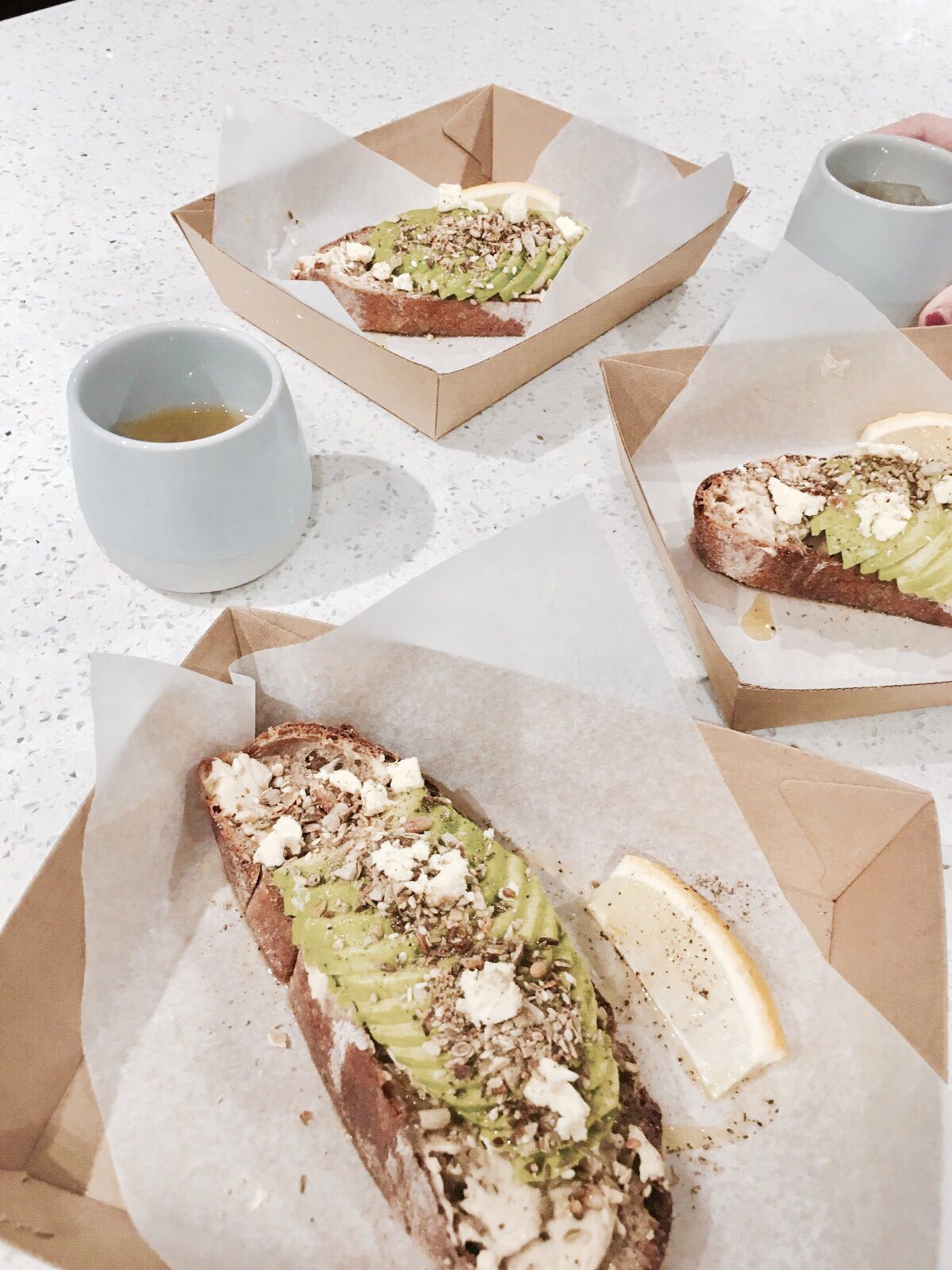 To make things even more special, we invited local calligrapher Trudy of Poptsie Paper Co. (who was wearing the Wildflower Kimono!) from 7-9pm on both days to provide a complimentary personalization of our Milestone notebook. In line with our Milestone print, we wanted to give a notebook with this collection to encourage you to document your day to day musings – celebrating the small victories and learning from the setbacks.  We really enjoyed seeing you get creative and sentimental with the quotes you chose to personalize on the notebooks. We especially loved that a customer chose to inscribe "You are good enough", as a gift to her friend who is a new mum. It is truly stories like this that make our pop-ups so memorable!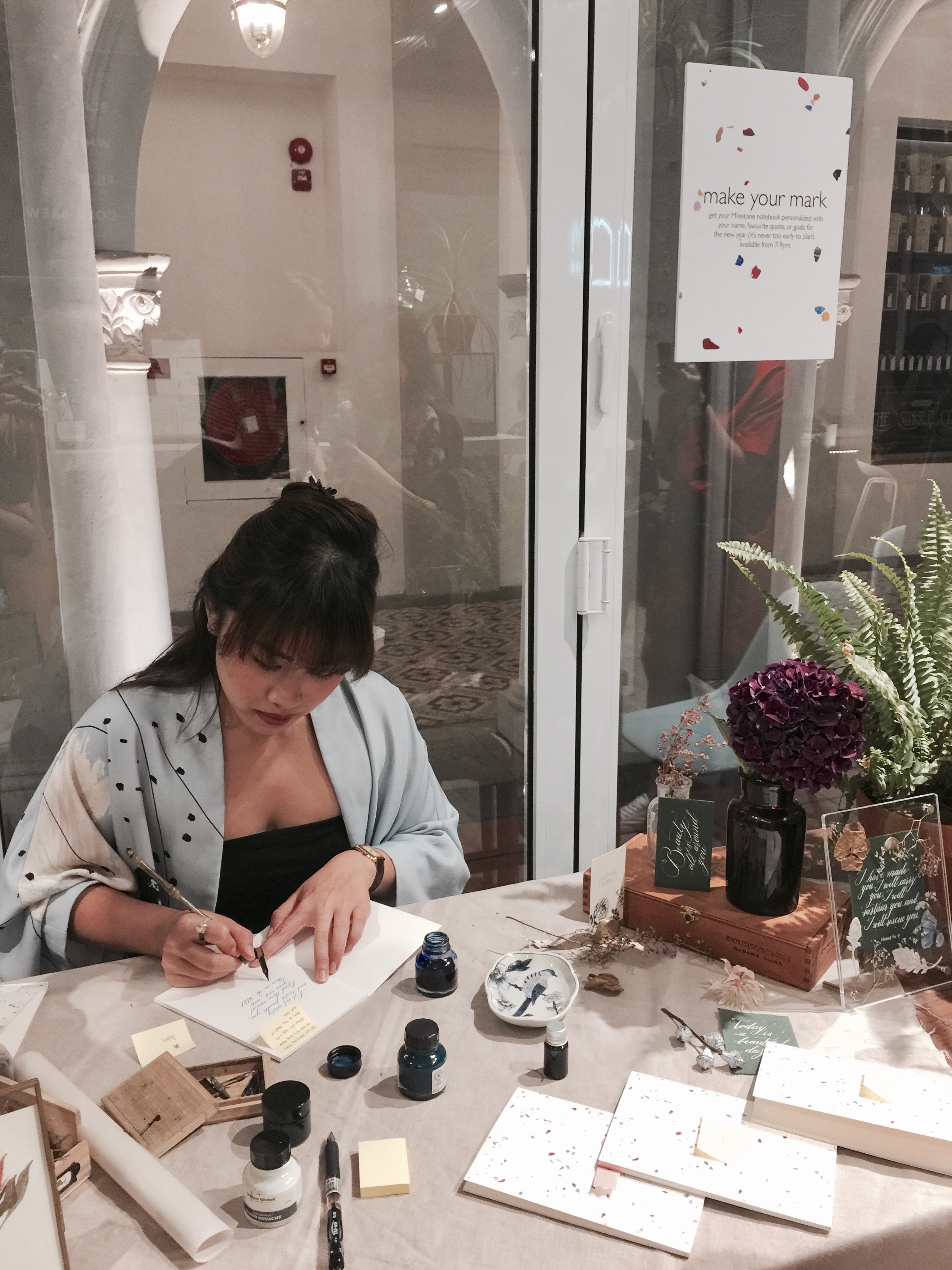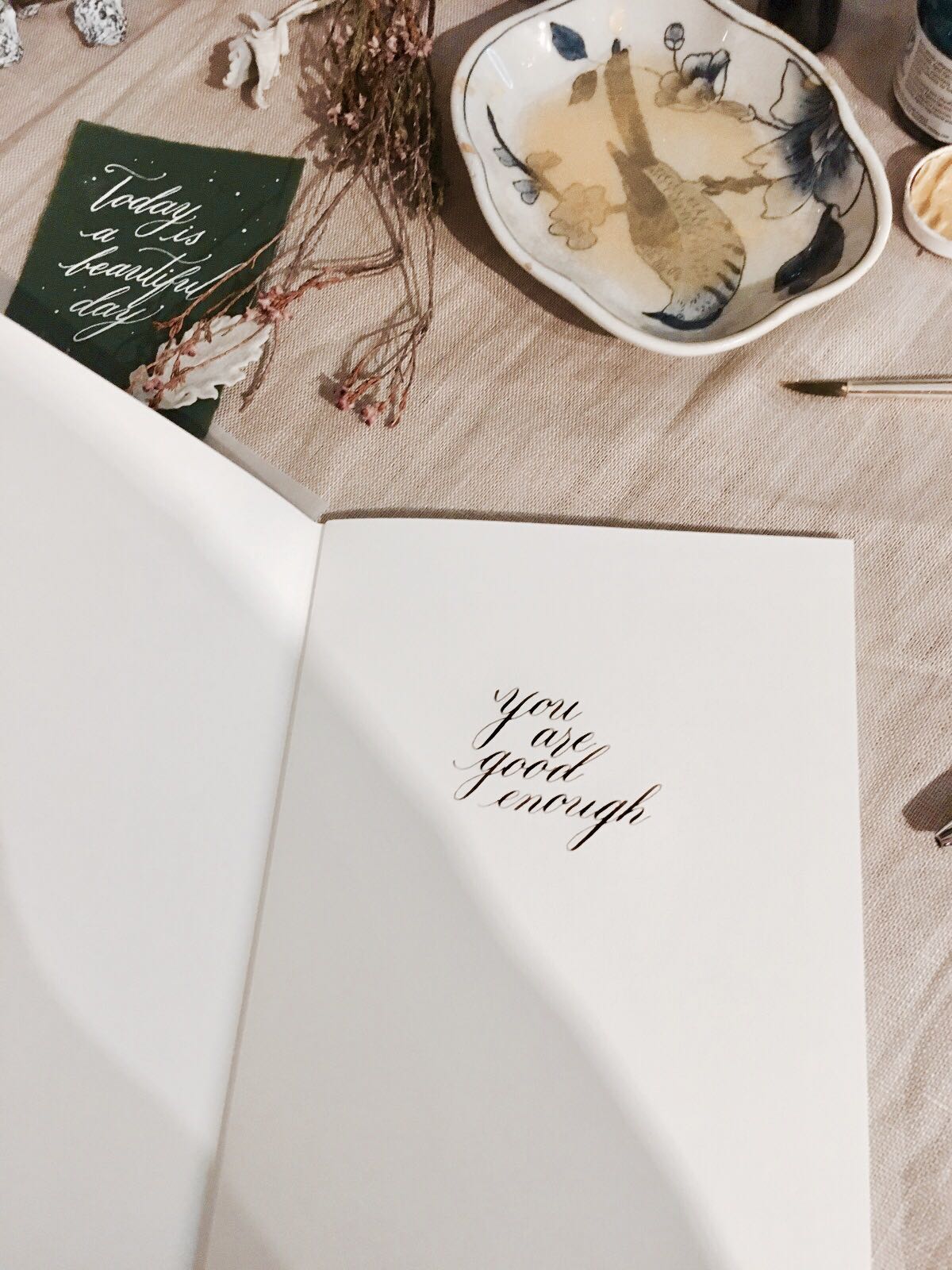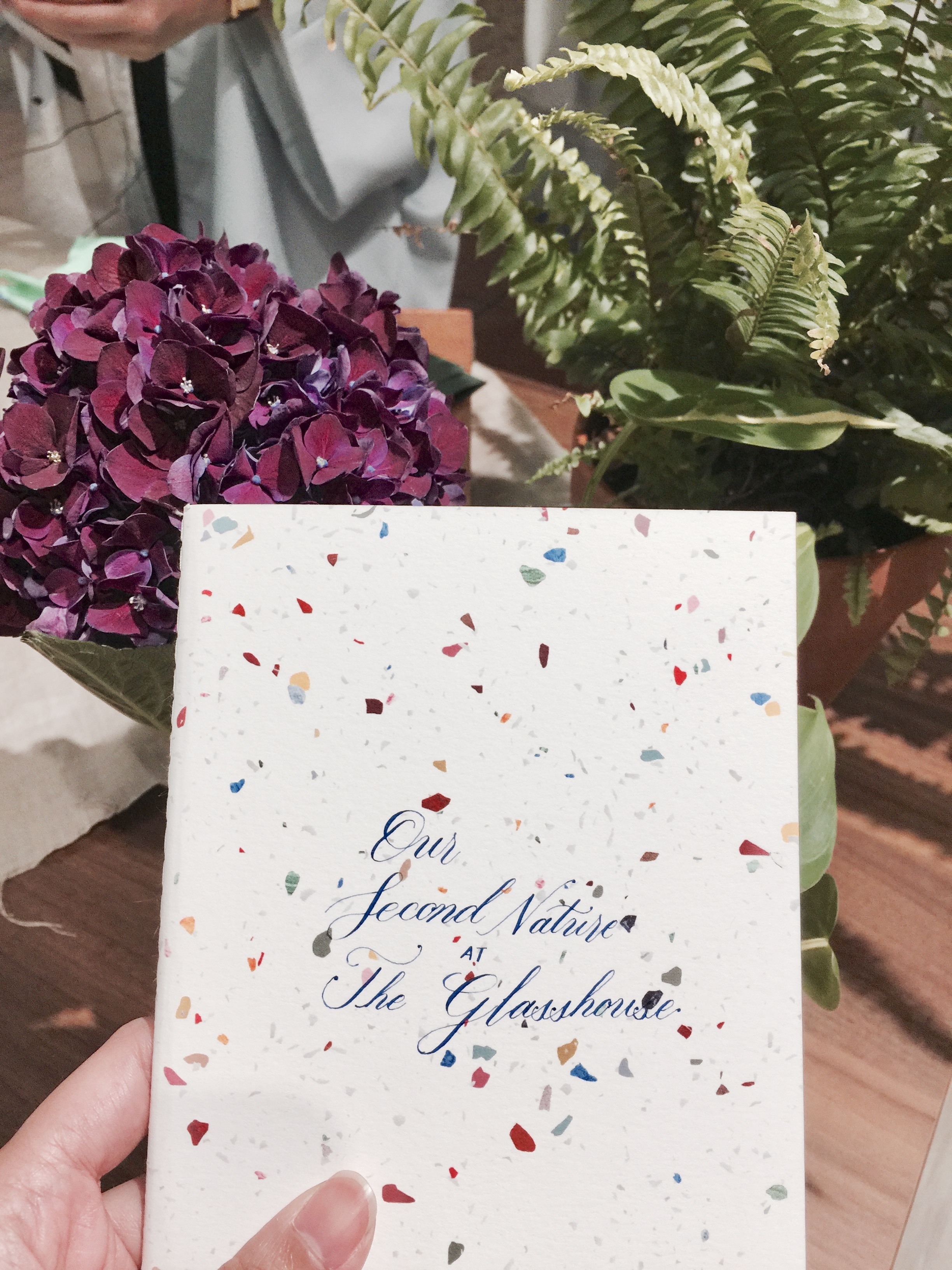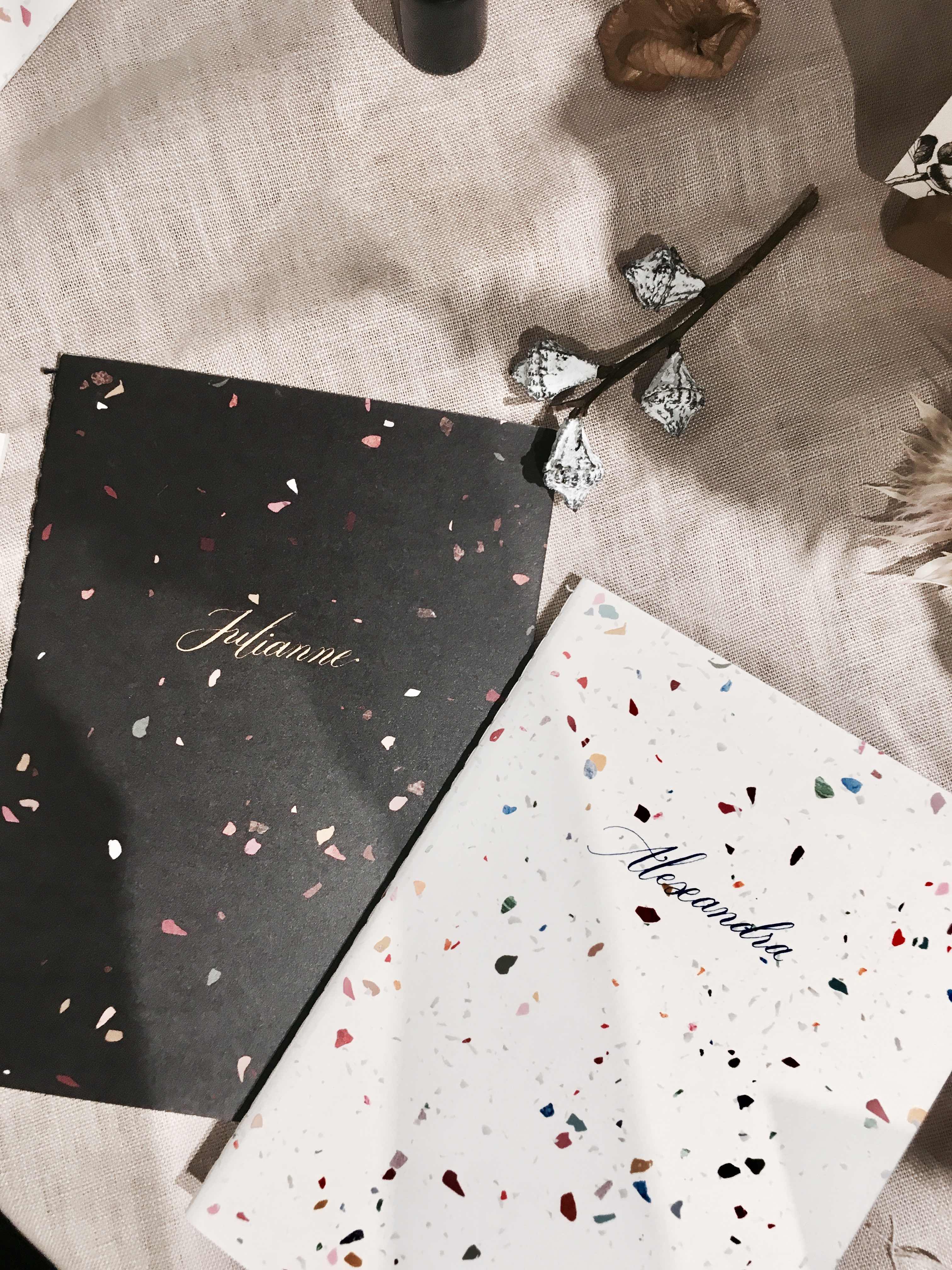 And … that's a wrap!  We hope you sincerely enjoyed your time at our #OSNPopupParty, and that you went home happy with your loots! Thank you for giving us something to take home too. Our biggest and best memento yet.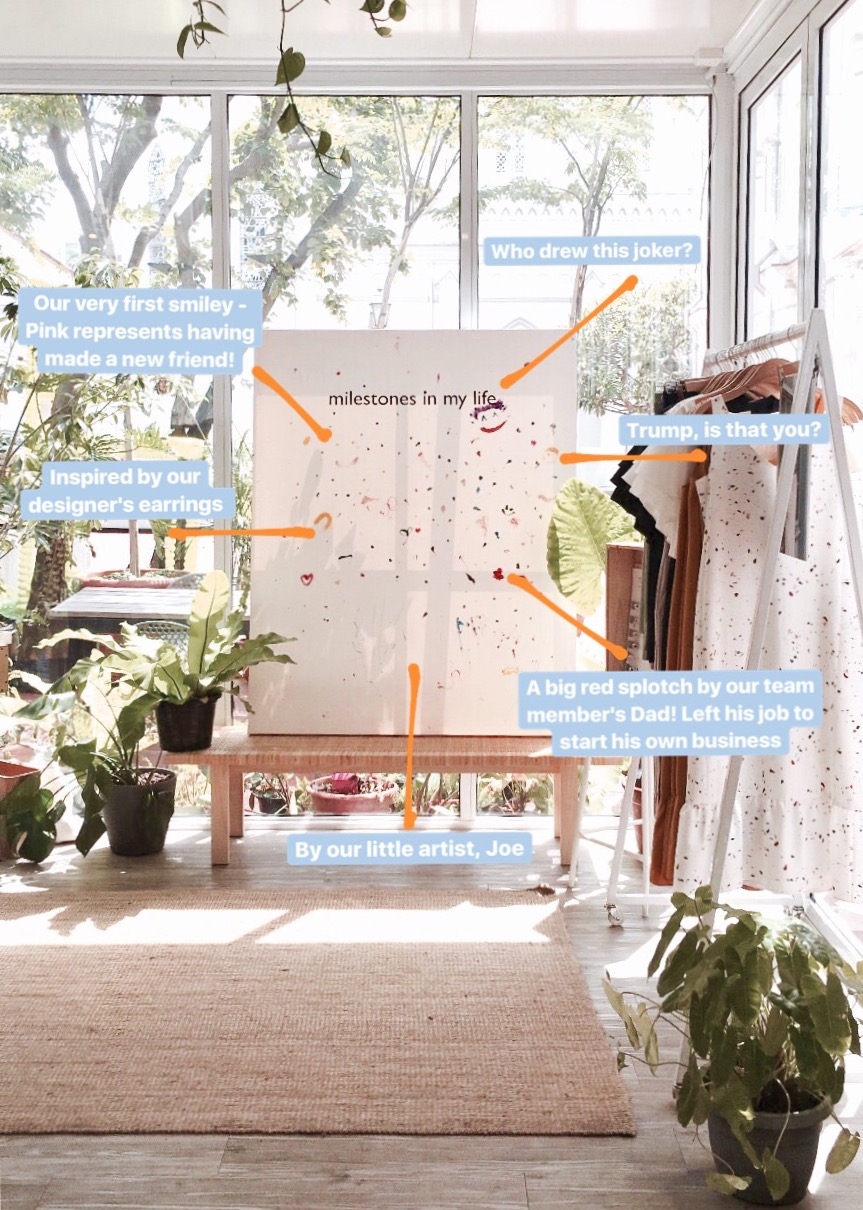 Do you spot your dot? Tell us your story behind your mark in the comments section below; we'd love to hear it! In the meantime, we'll be keeping this Milestone canvas close (in our imaginary OSN museum).
Also if you have a favourite memory from the pop-up, share it with us!  Don't know about you, but we're having major #OSNPopupParty withdrawal syndromes right now.
Alright, that's all folks! BRB planning for the next one already.