Our concept for this editorial was simple: pared-back and comfortable. We've seen snippets of Monika's calm and beautiful space on her personal Instagram, and knew it would make the perfect setting for Lily of the Valley — but we were completely blown away by its charm upon receiving this series of images.
As we revelled in the little joys this Los Angeles home had to offer, we couldn't help but ask Monika to share more on her interior style, picking up some tips along the way. Here's what she shared – get a pencil and notebook ready!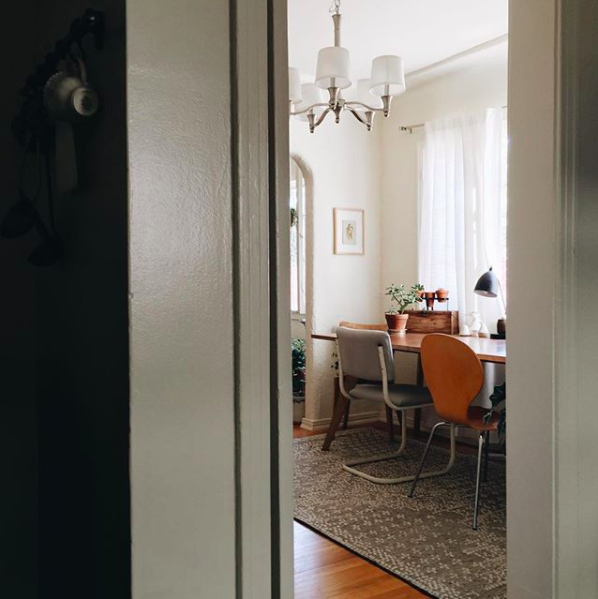 "My mom has always been a garage sale hunter, and thrift store shopper. At around 13, I realized the art of what my mother was doing and fell in love with any and all old things."
"Most things in my home are thrifted or from an estate sale, or found on the street, or homemade."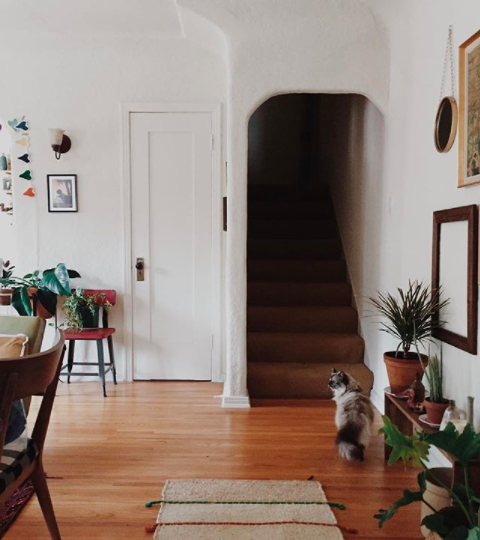 "… for me, the joy isn't just from having the item – it's that it maybe took 2 hours to find the thing I didn't know I wanted, or it's the excitement that a perfect table top is just waiting for me on the side of the road."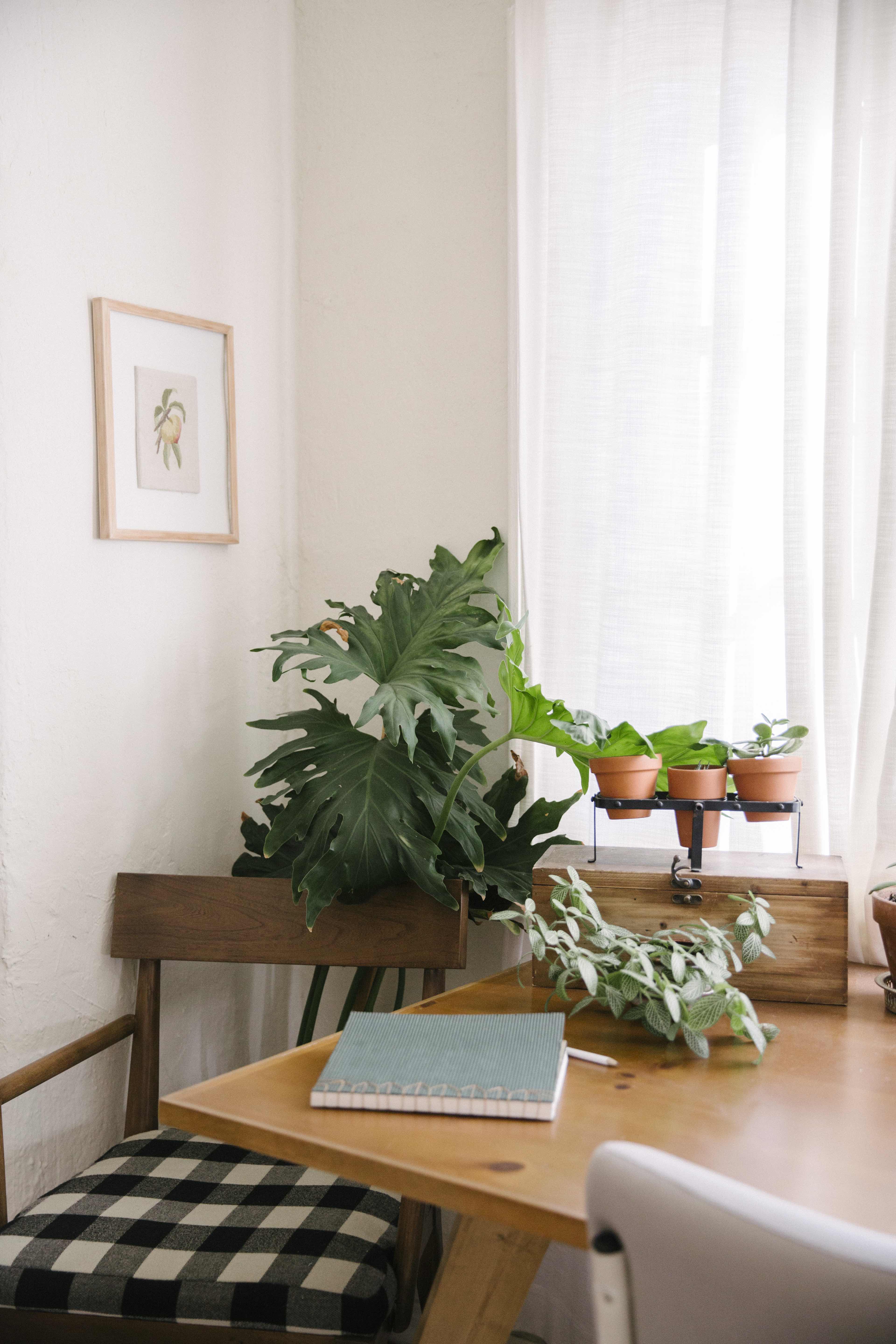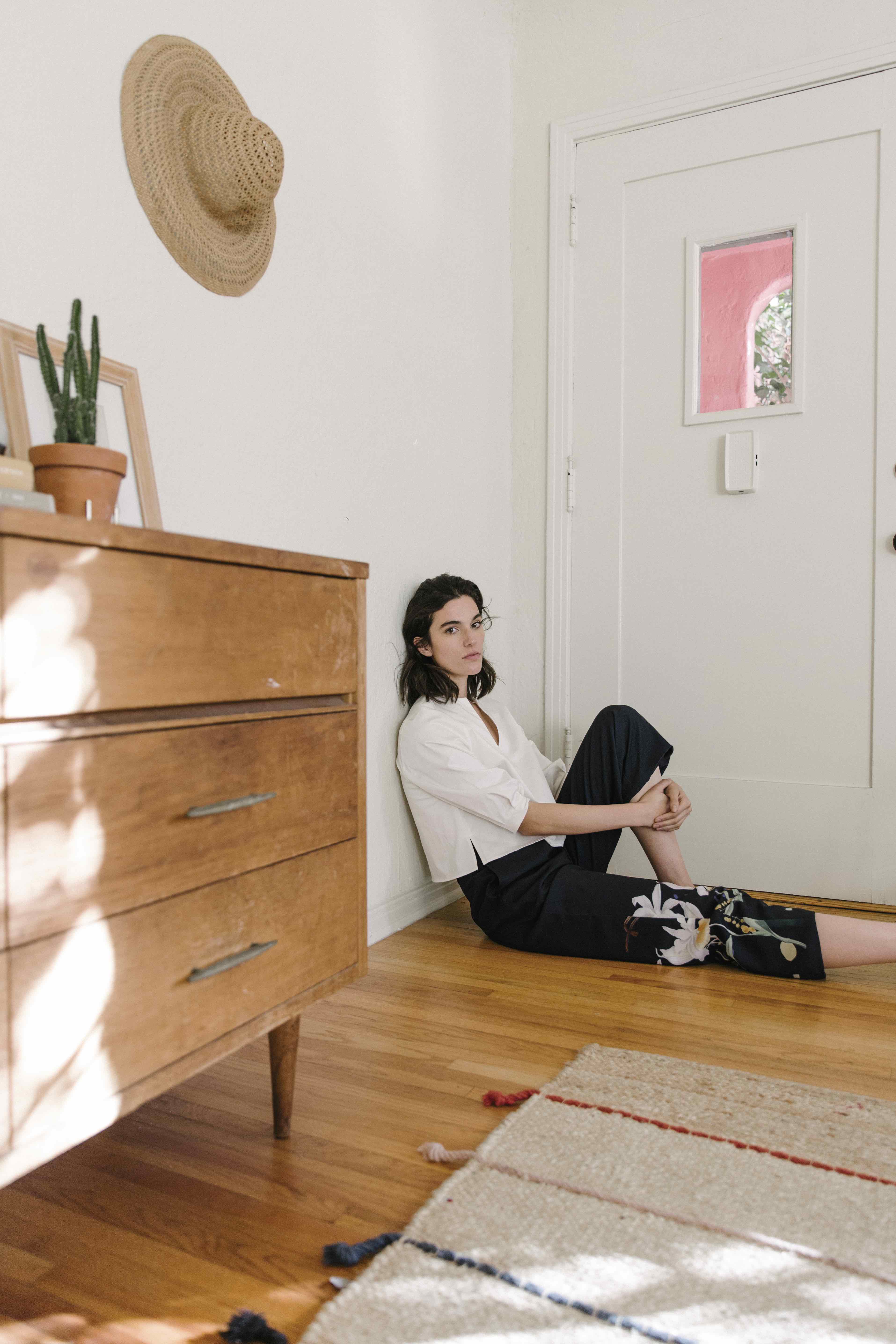 "I like to err on white walls, lots of plants, pops of color and texture, and having items you love out in the open."
"Because I work from home, I love my living room and my office the most."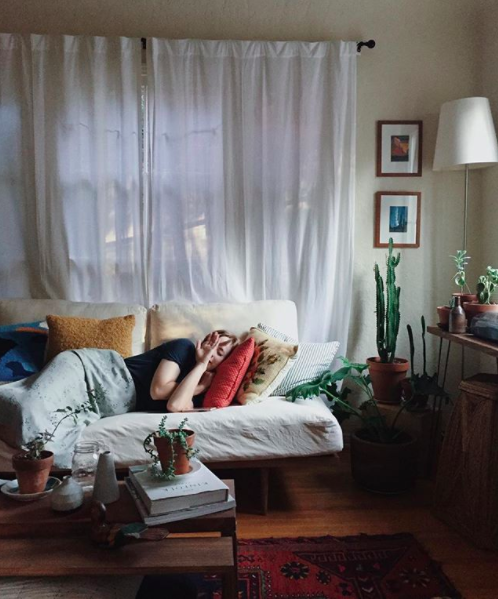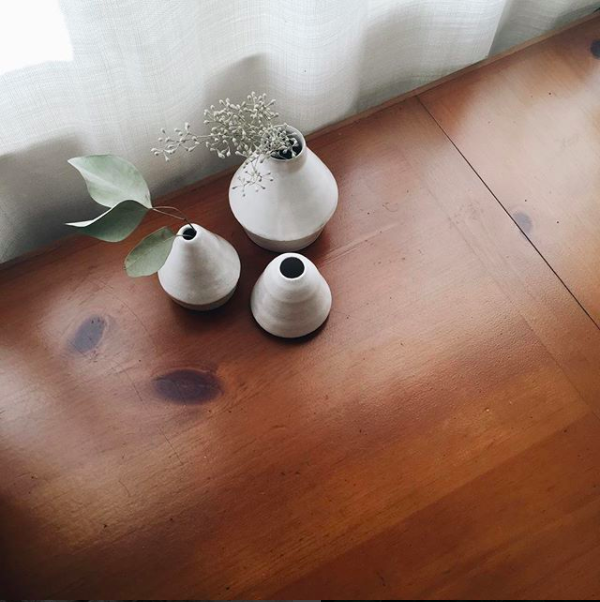 "I try to only have items that spark joy (following Marie Kondo's advice), and not feel pressure to conform to trends … what matters is I like it!" A very useful piece of advice.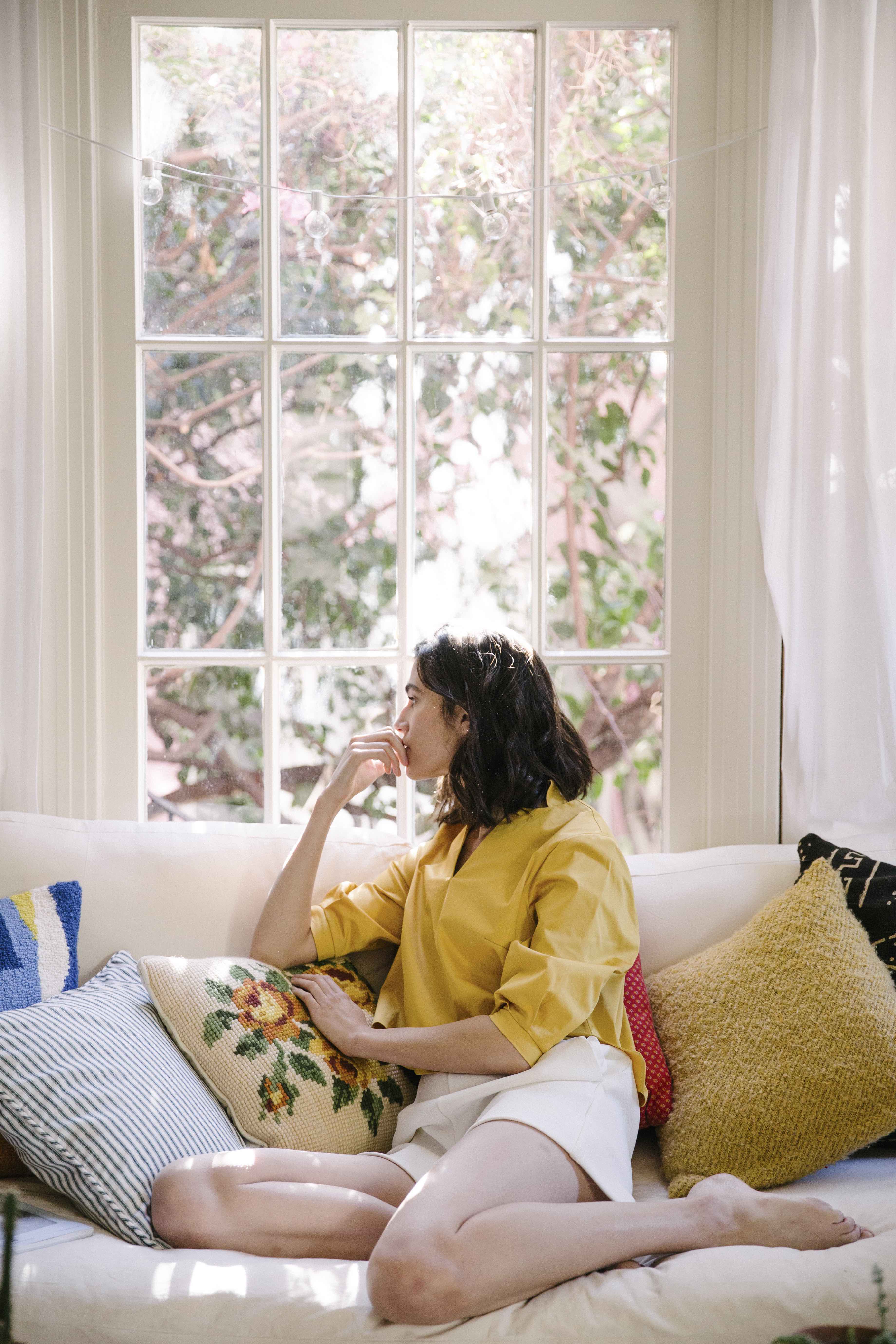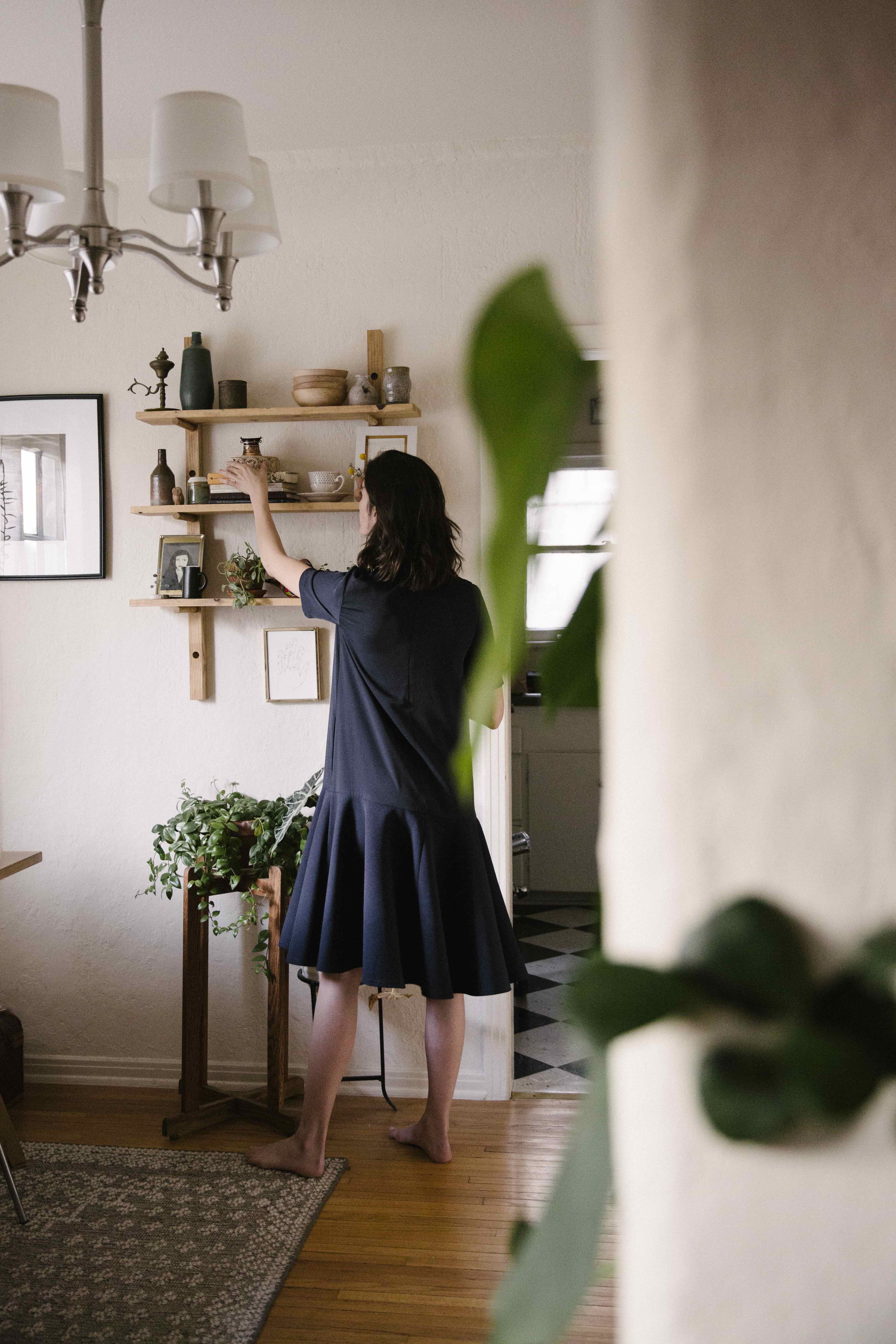 "I feel serene and calm in my home, and that was all I really ever wanted."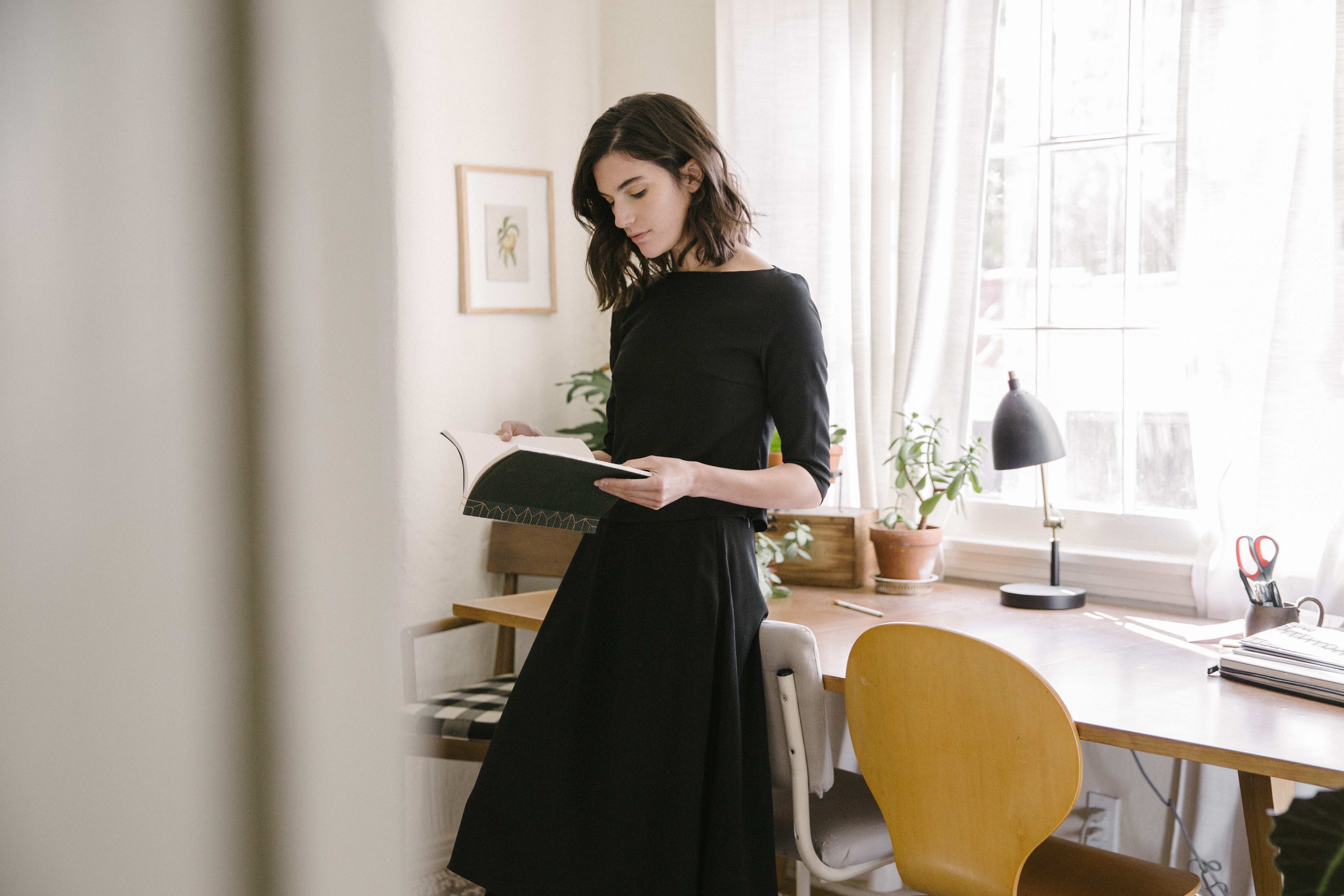 Images from Monika Ottehenning for Our Second Nature, and her personal Instagram.