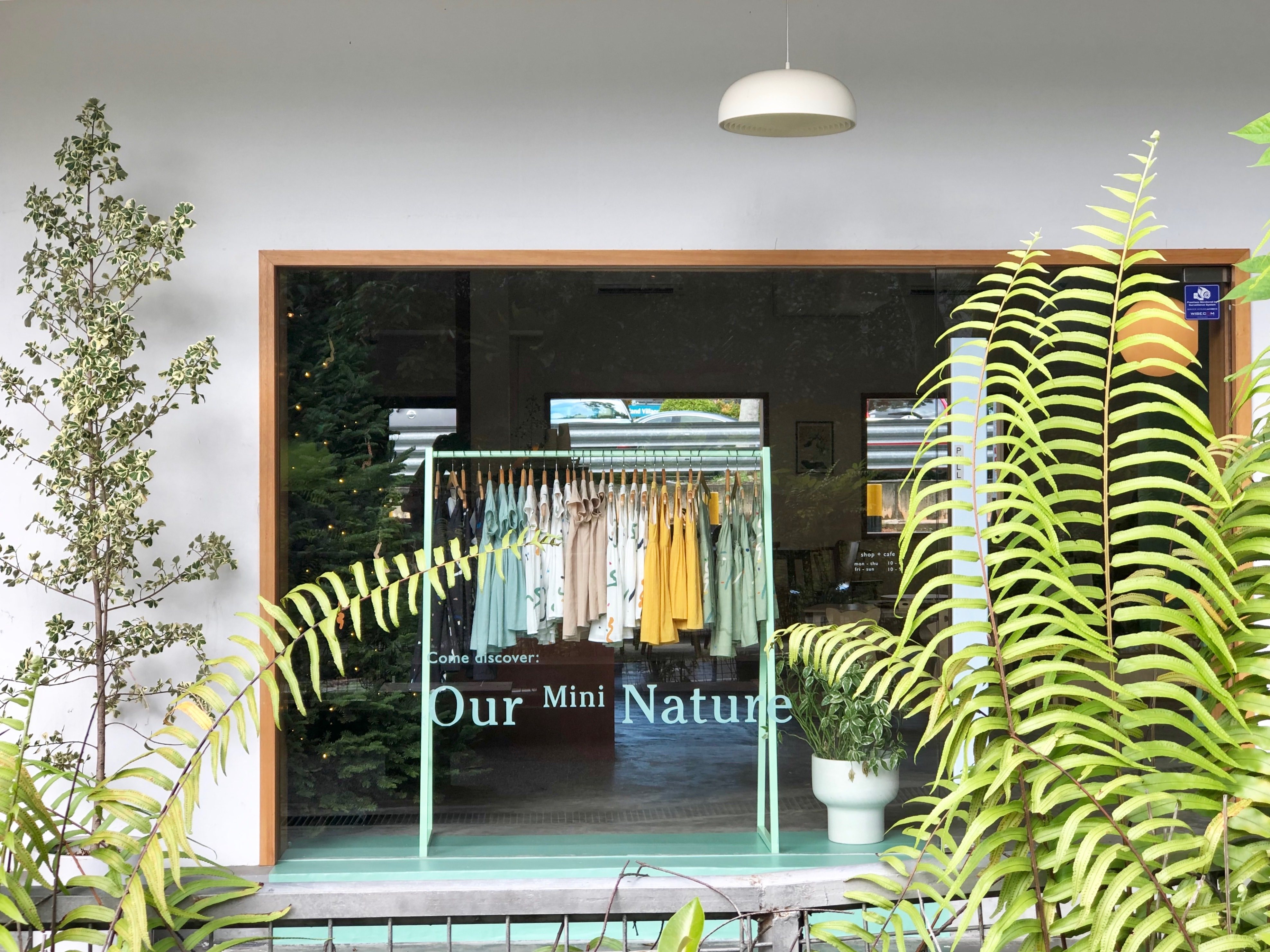 Since we started Our Second Nature, we've always envisioned expanding our family and creating pieces for our mini(atures). Imagine: our prints, in cuter sizes. We finally launched our very first capsule collection for kids, Our Mini Nature, on 1st December. To celebrate, we invited everyone for a party at Our Second Home.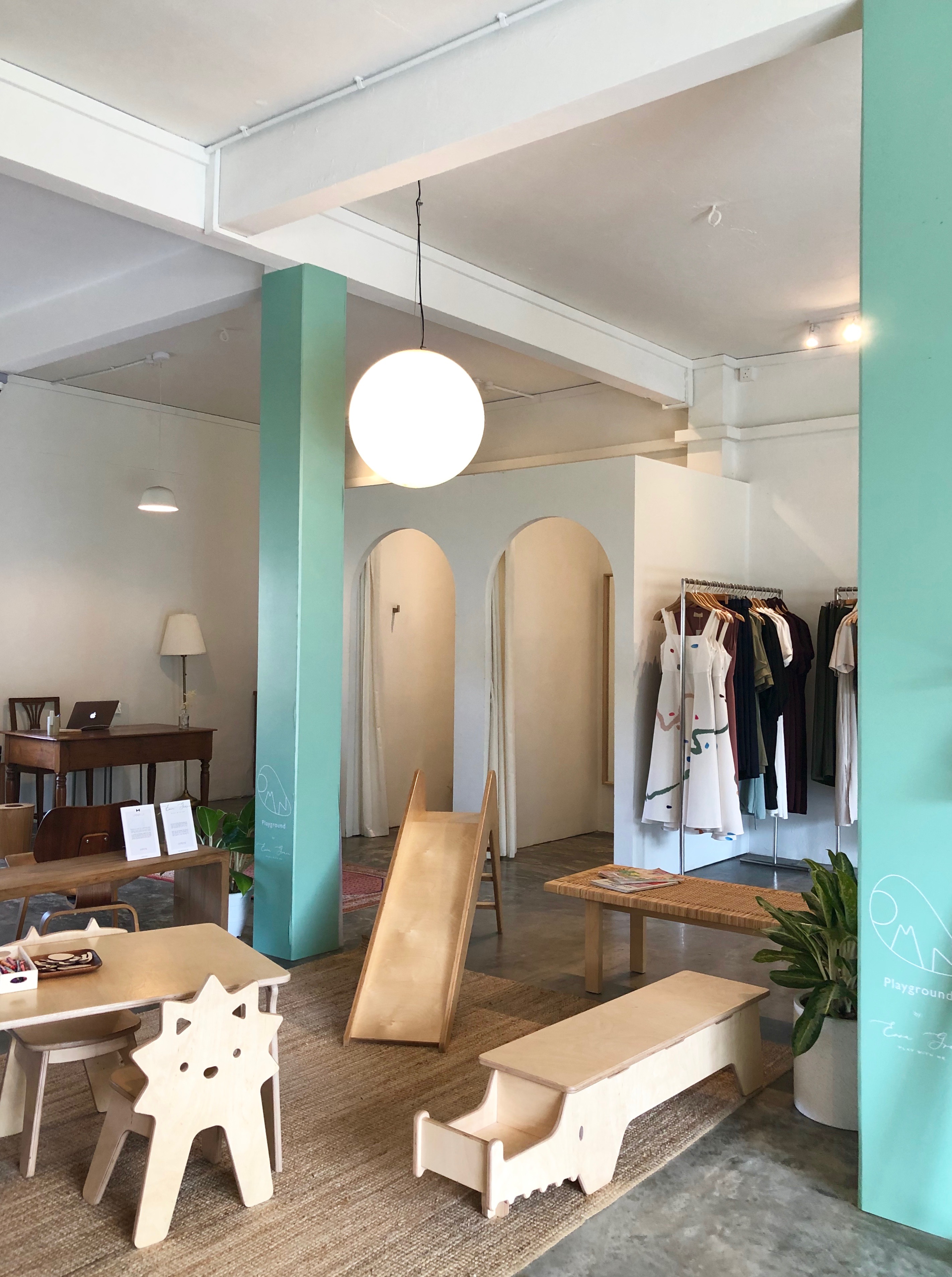 Together with our friends at Essa Grace, we created the OMN Playground: we had the perfect kid-sized slide, a crocodile bench, and a table with cute animal chairs (there was a little lion, a bear, a cow and even a fox!). We wanted to create a play area that #Momwouldapprove of, so that she can get some shopping done with peace of mind.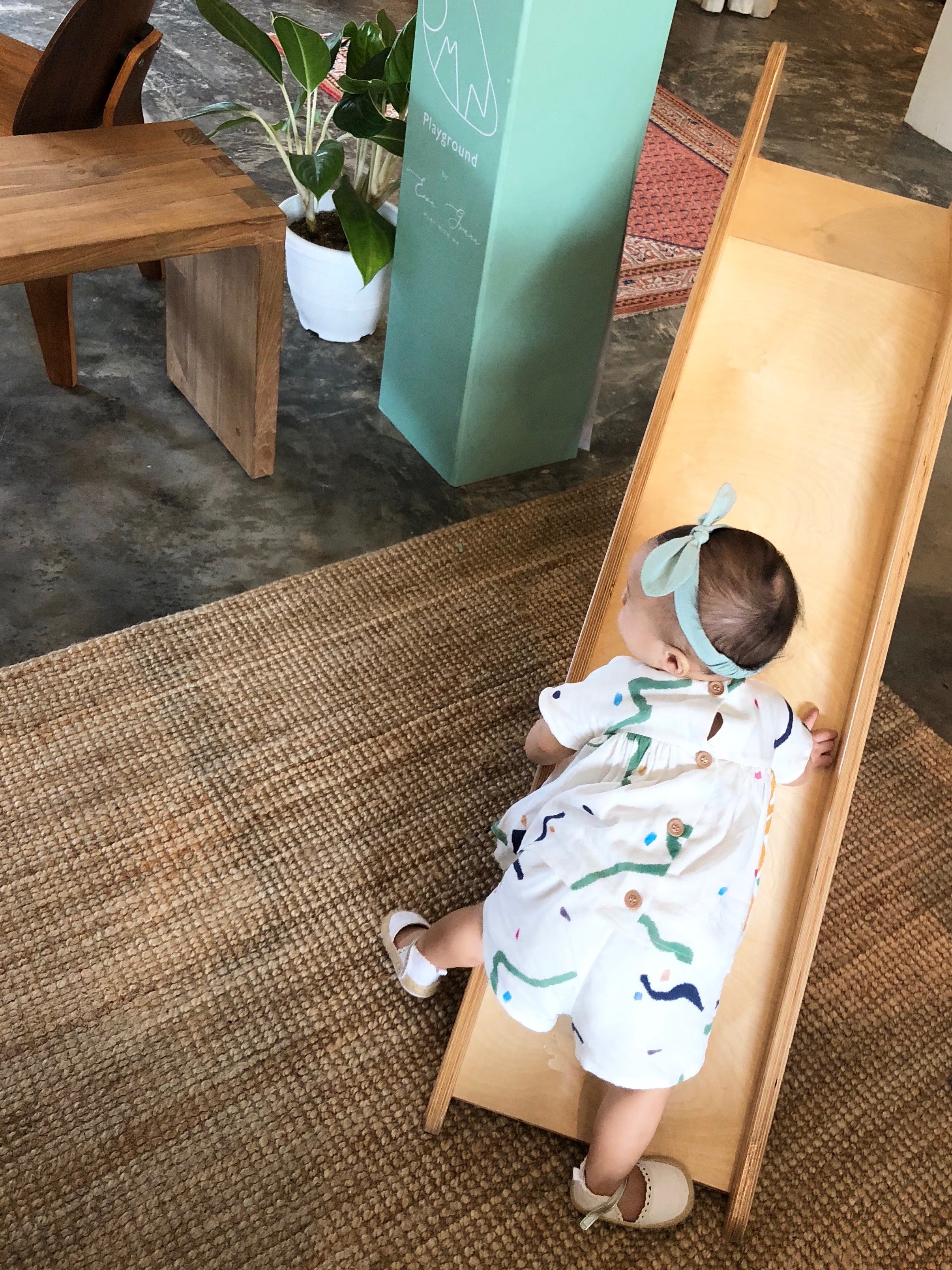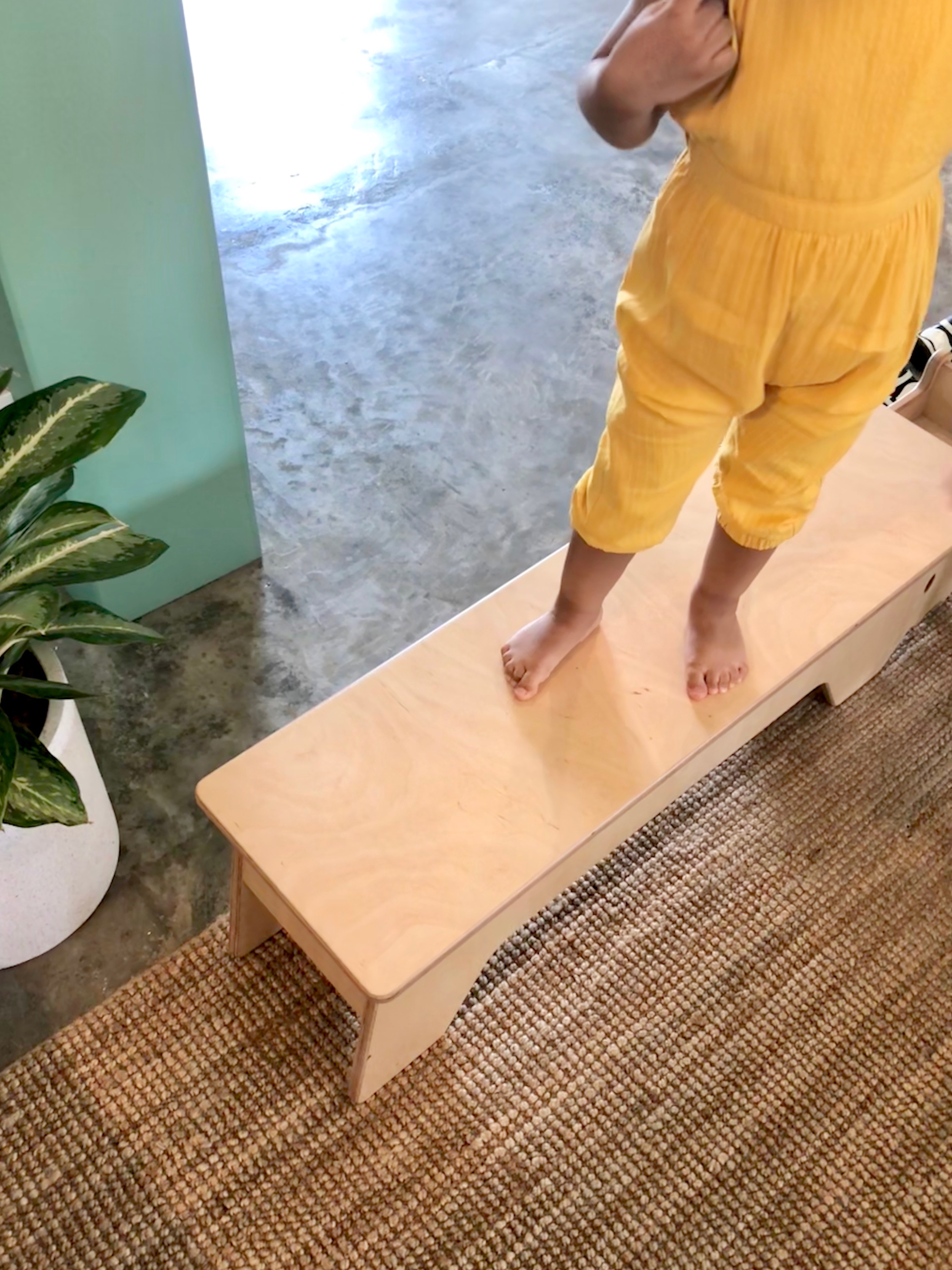 The kids also had fun colouring our special DIY Treasures ornaments by Urban Li'l. Some brought them home as souvenirs,  while there were those who chose to hang it up on our very first Christmas tree! It was a wonderful sight to see.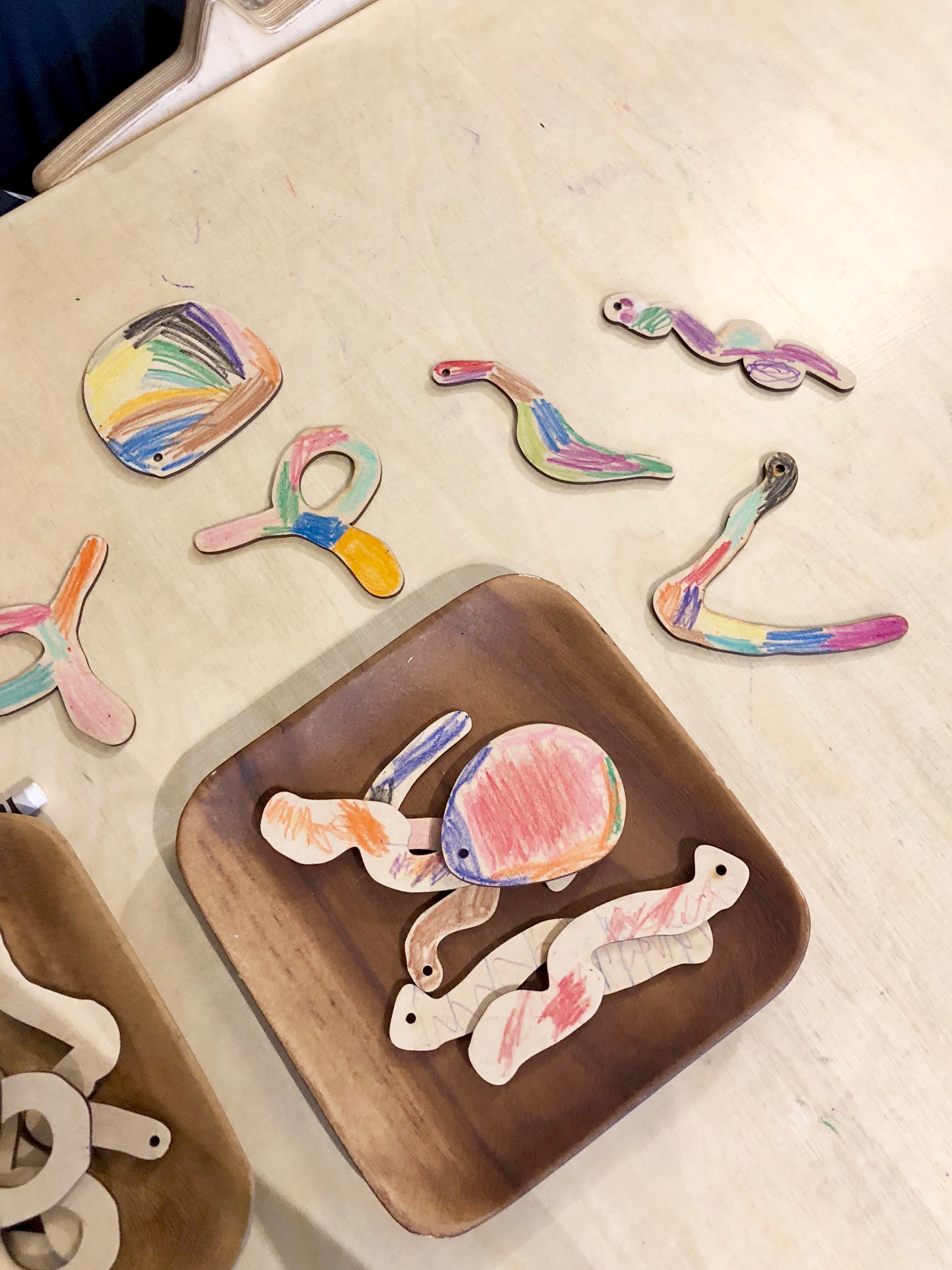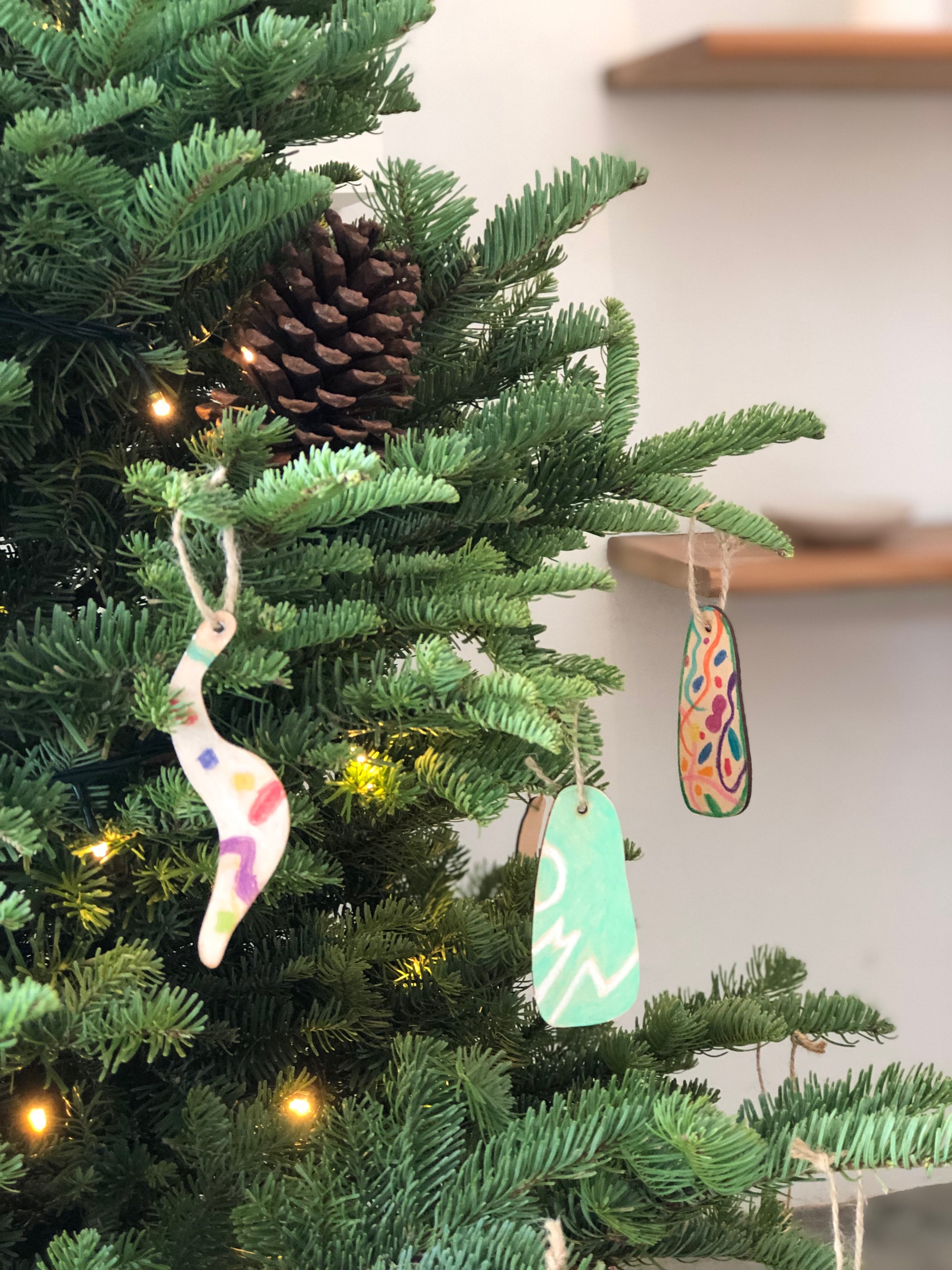 We planned for this party so that we can meet our new mini friends and their Moms, and get to know them a little better. Over two days, we bonded with our new OMN pals over crayons, clothes and cookies. Some of our new friends include 4 year old Sarah who's great at colouring, 7 year old Bethany who is a good gymnast and can do the perfect bow pose, and a girl who loved the mini Treasures cookies but was too shy to ask for more (her Mom helped her out in the end). It was so much fun!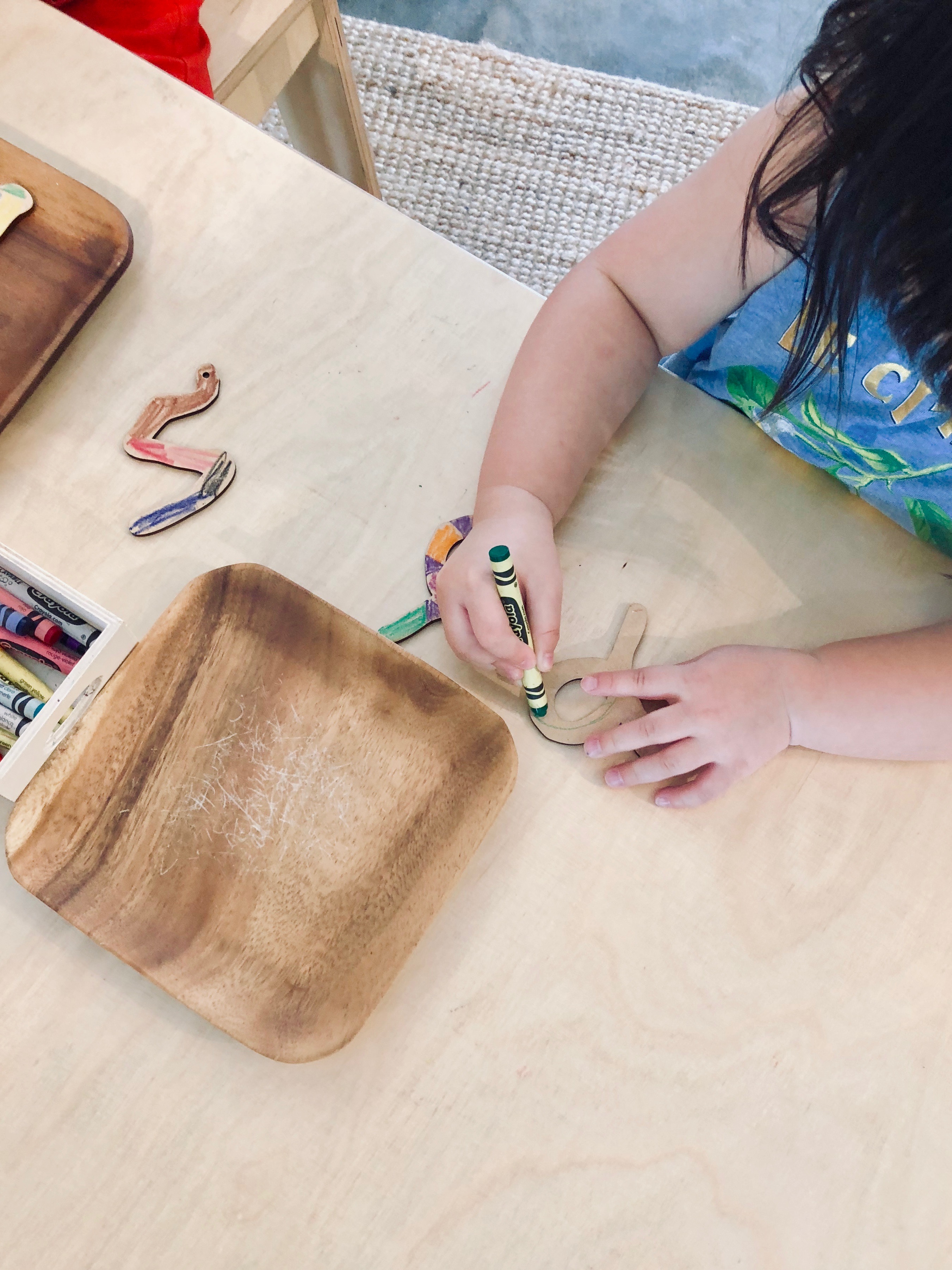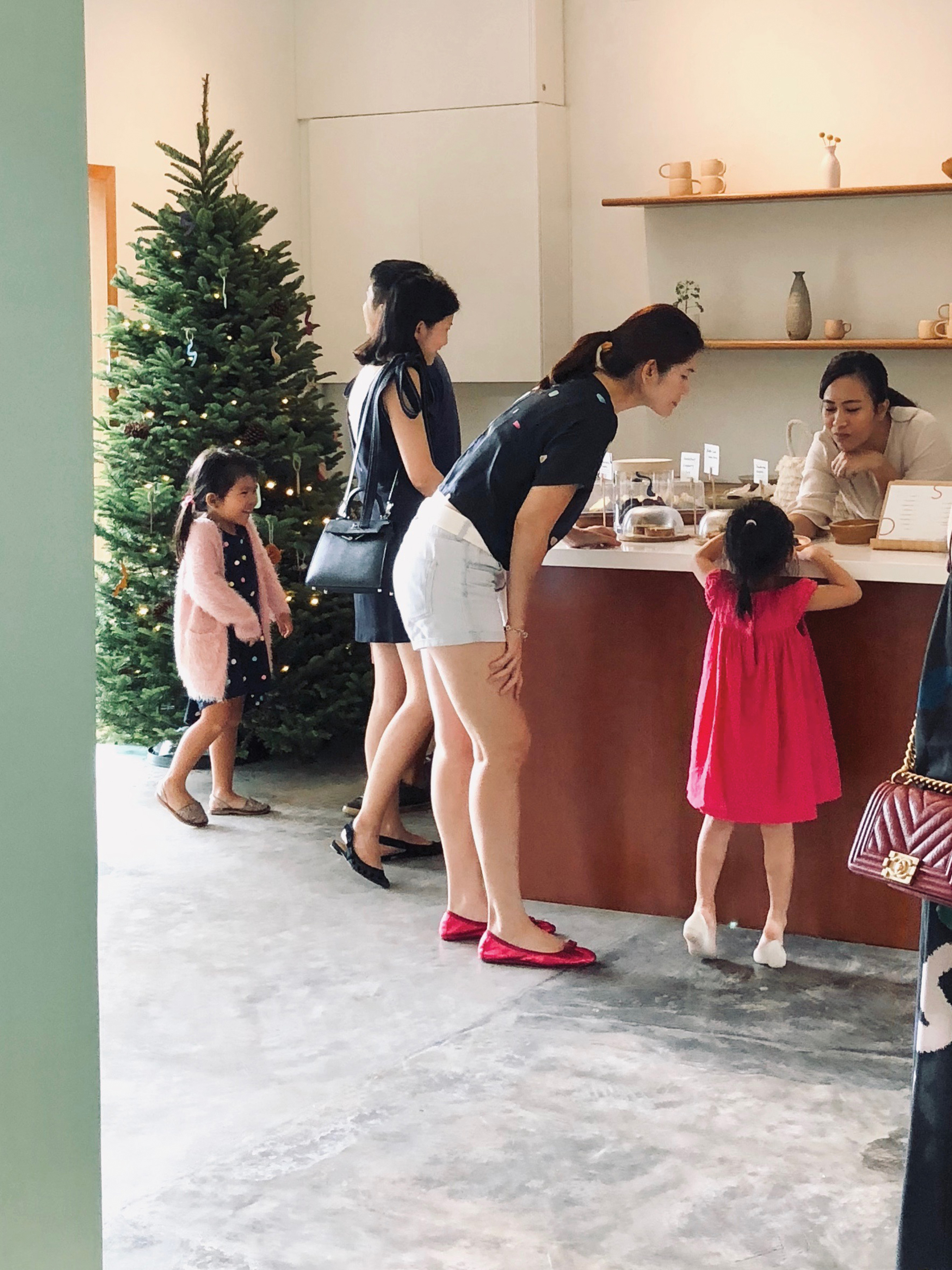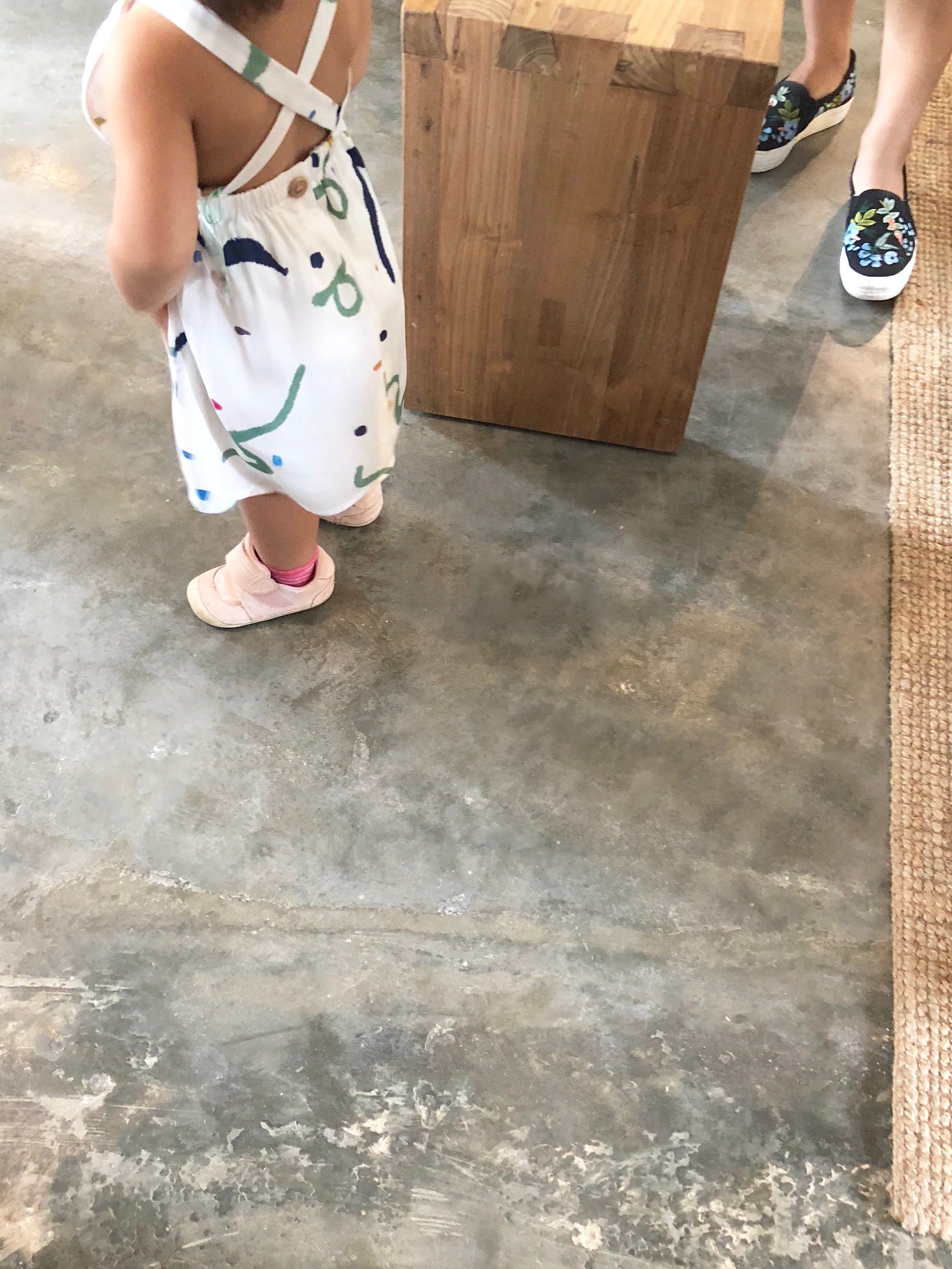 At the party, our mini friends picked their favourite OMN pieces to try on and some even managed to twin with their Moms. Our store has never looked cuter!
One young girl even pointed to another lady wearing the Treasures print, and asked: "Is she your friend, Mom?" We all had a good laugh! #instantfriends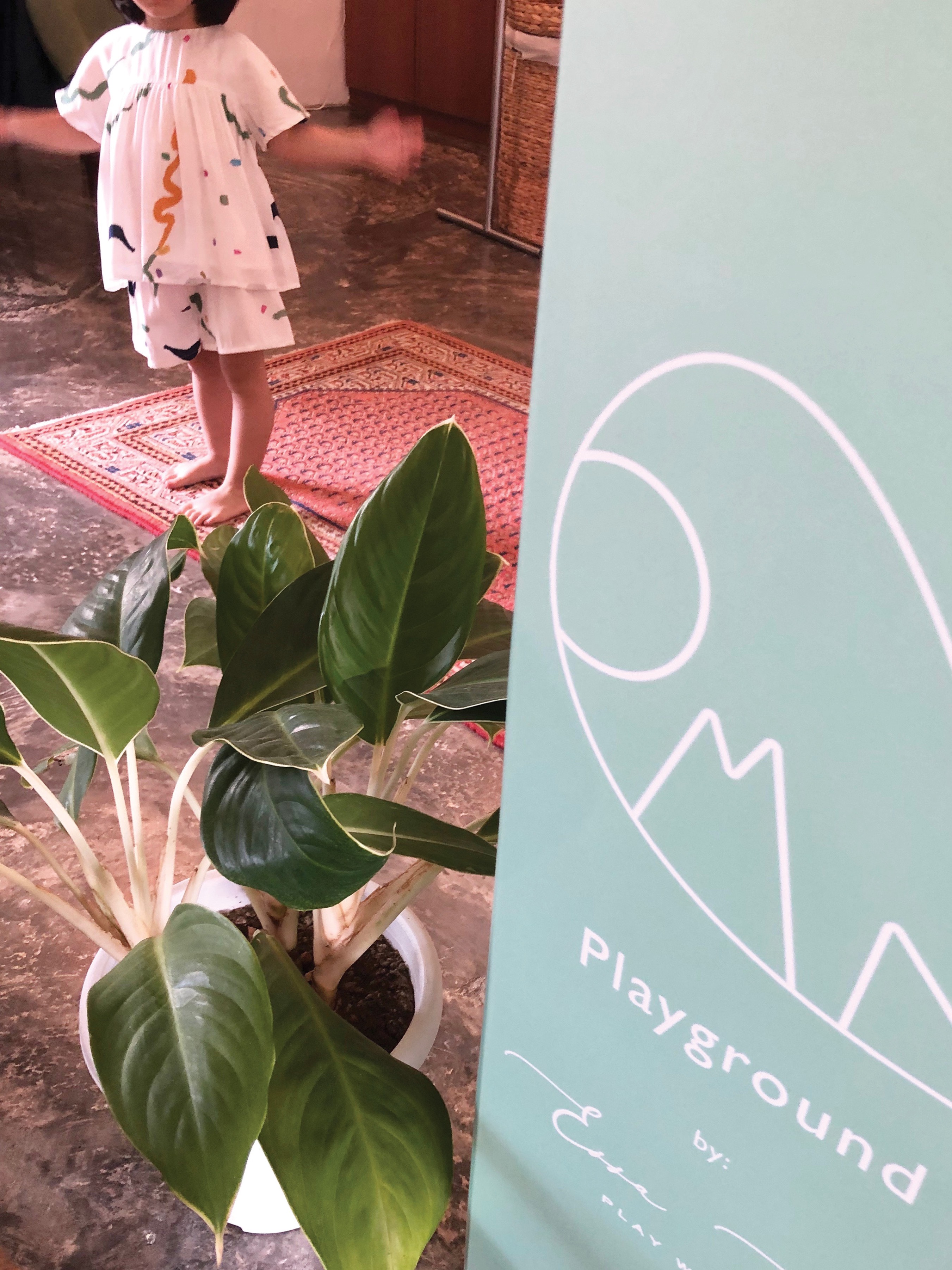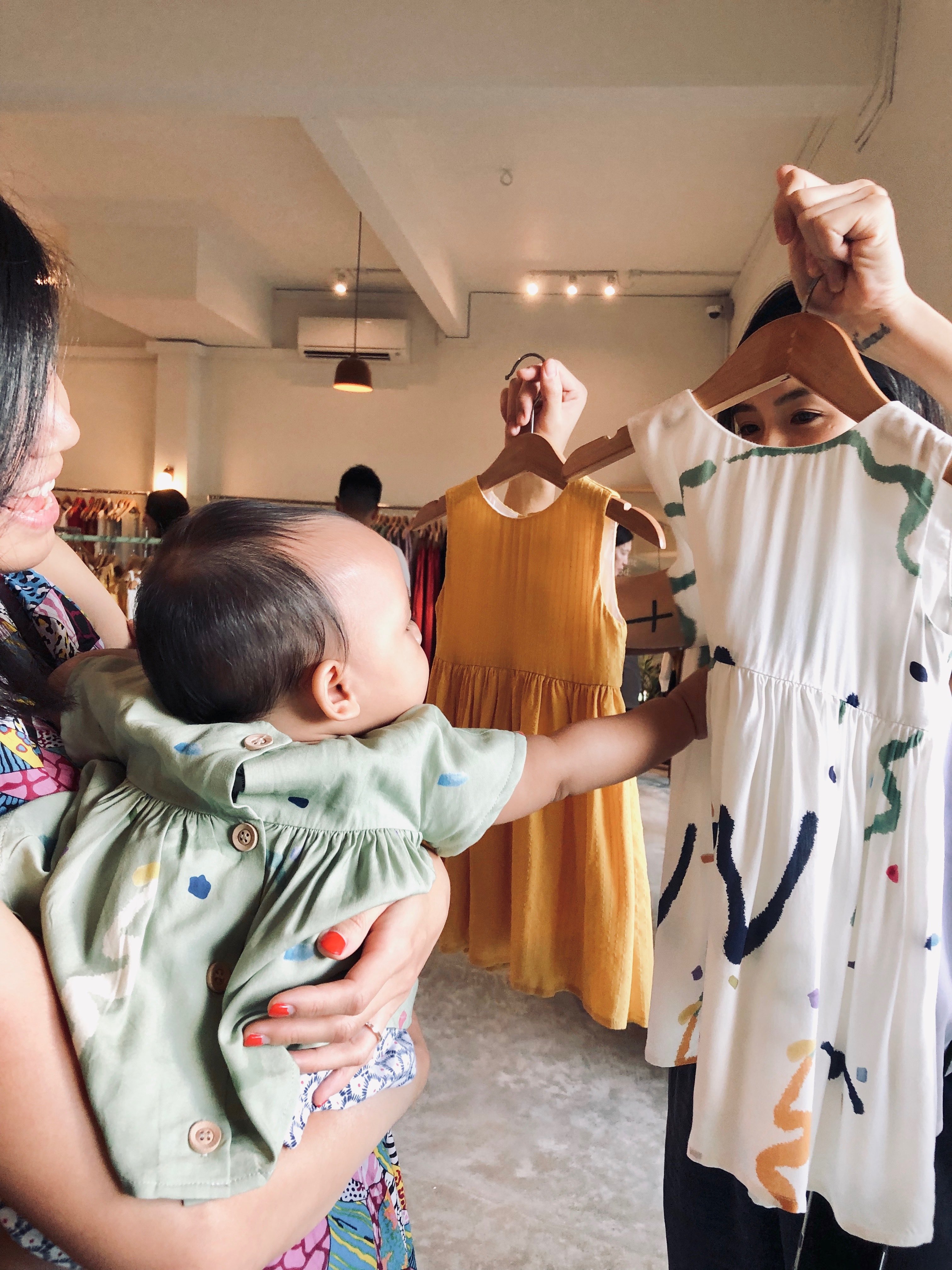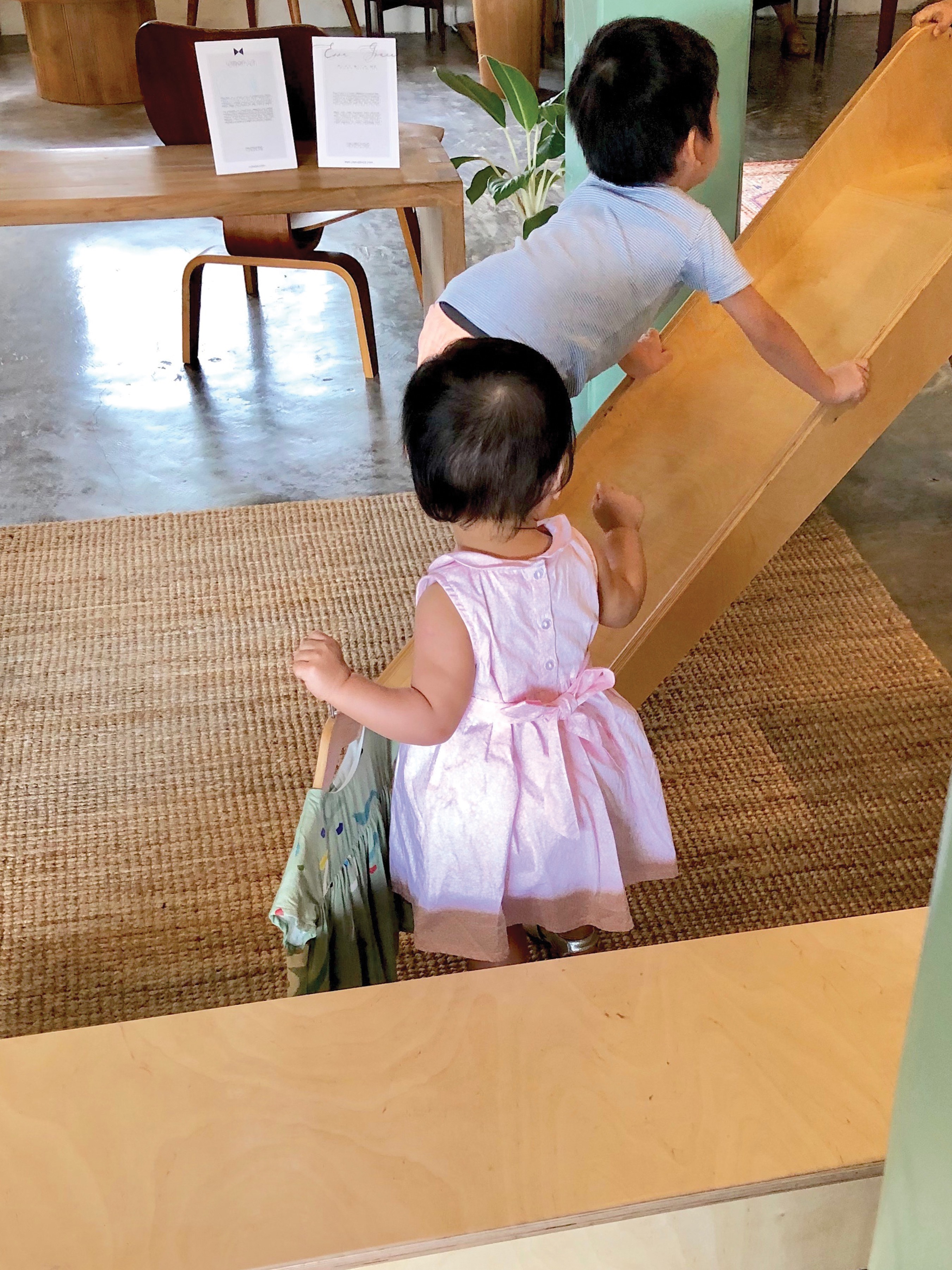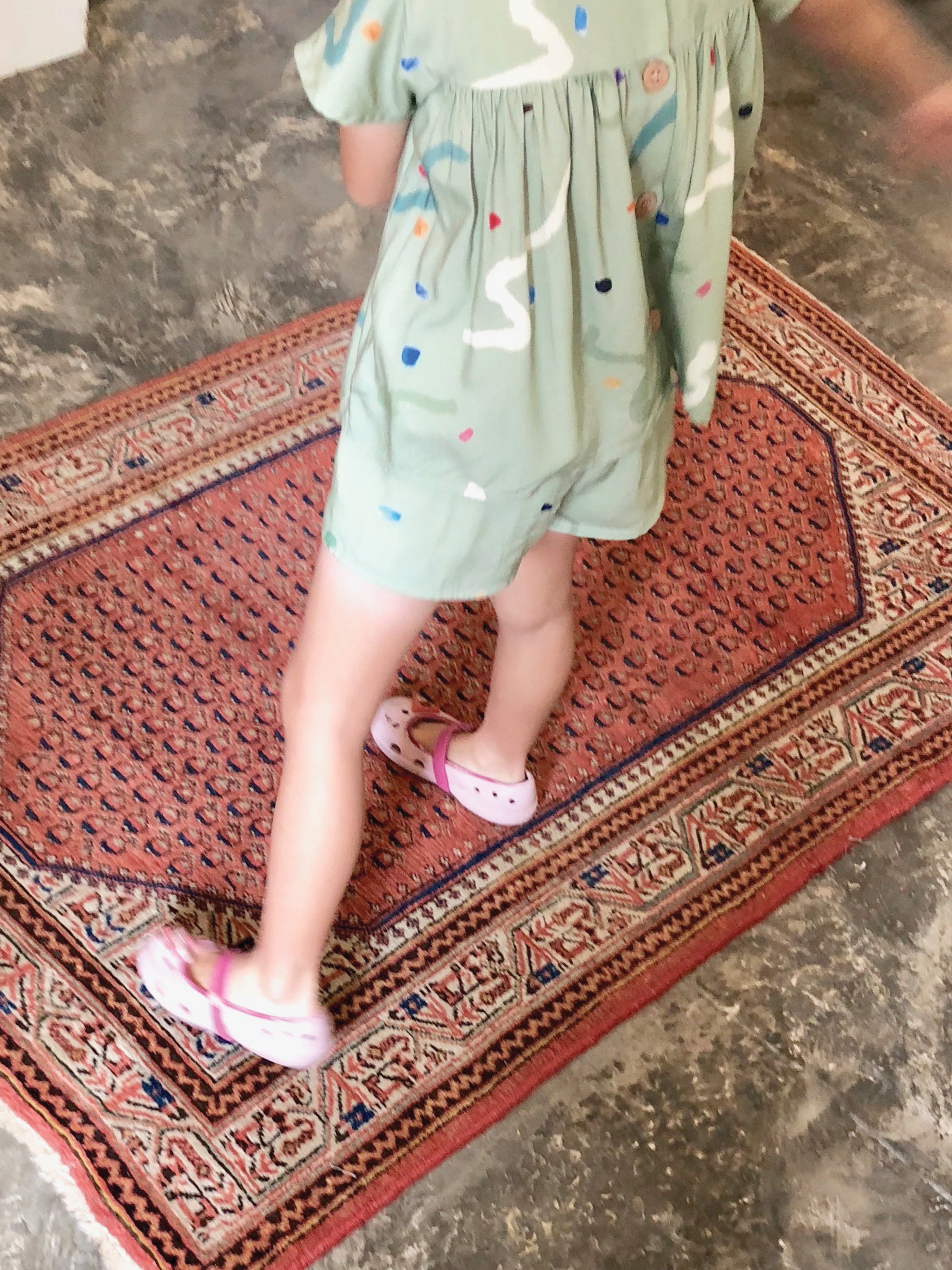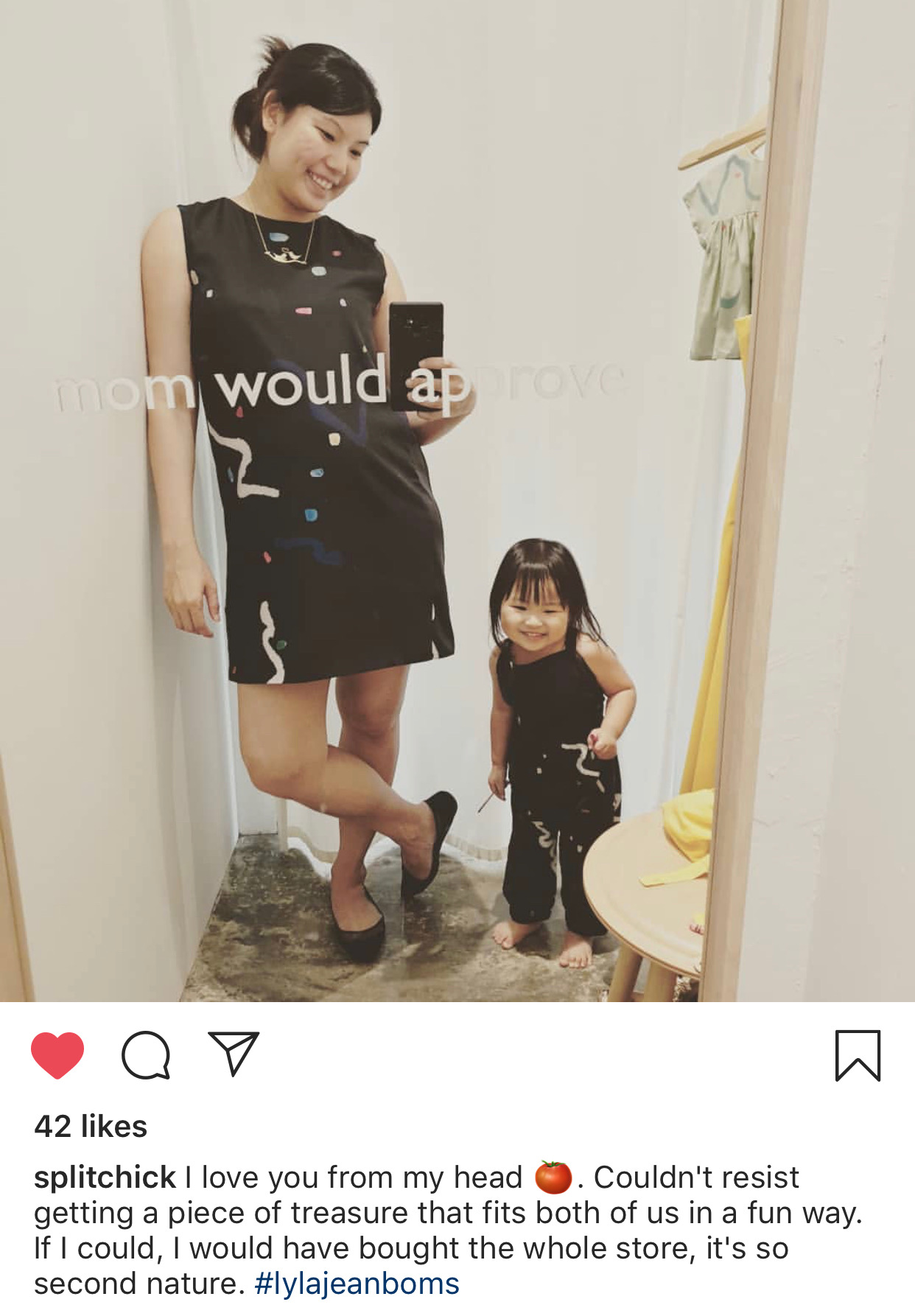 What are some of your Treasured moments from the launch party? If you  were there and snapped a photo of yourself and your mini-me, share them with us via email or on Instagram. We'd love to see!