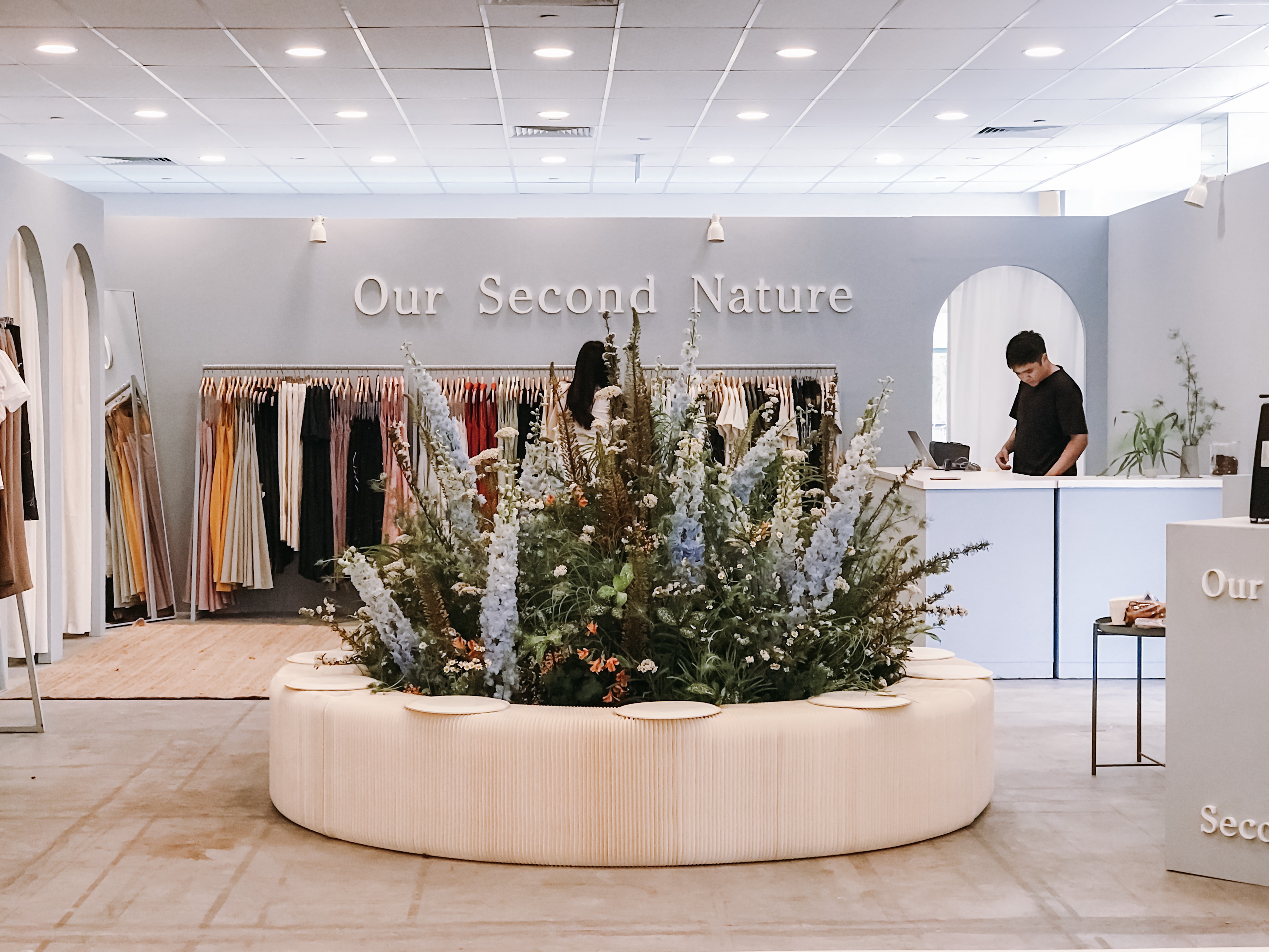 Boutique Fairs is a bi-annual event held at the F1 Pit Building in March and November of every year. This season marked our fifth time here, and it was our second time carving out a space at Our Second Corner on Level 3. It's usually a full house at the fair, with everyone coming down to shop and support smaller businesses.
When we first started out, we only had 1 changing room, then we moved on to 2 before building 3 rooms to ease everyone's shopping experience. We always enjoy being a part of Boutique Fairs — it's a great opportunity to meet with our OSN friends, both current and new.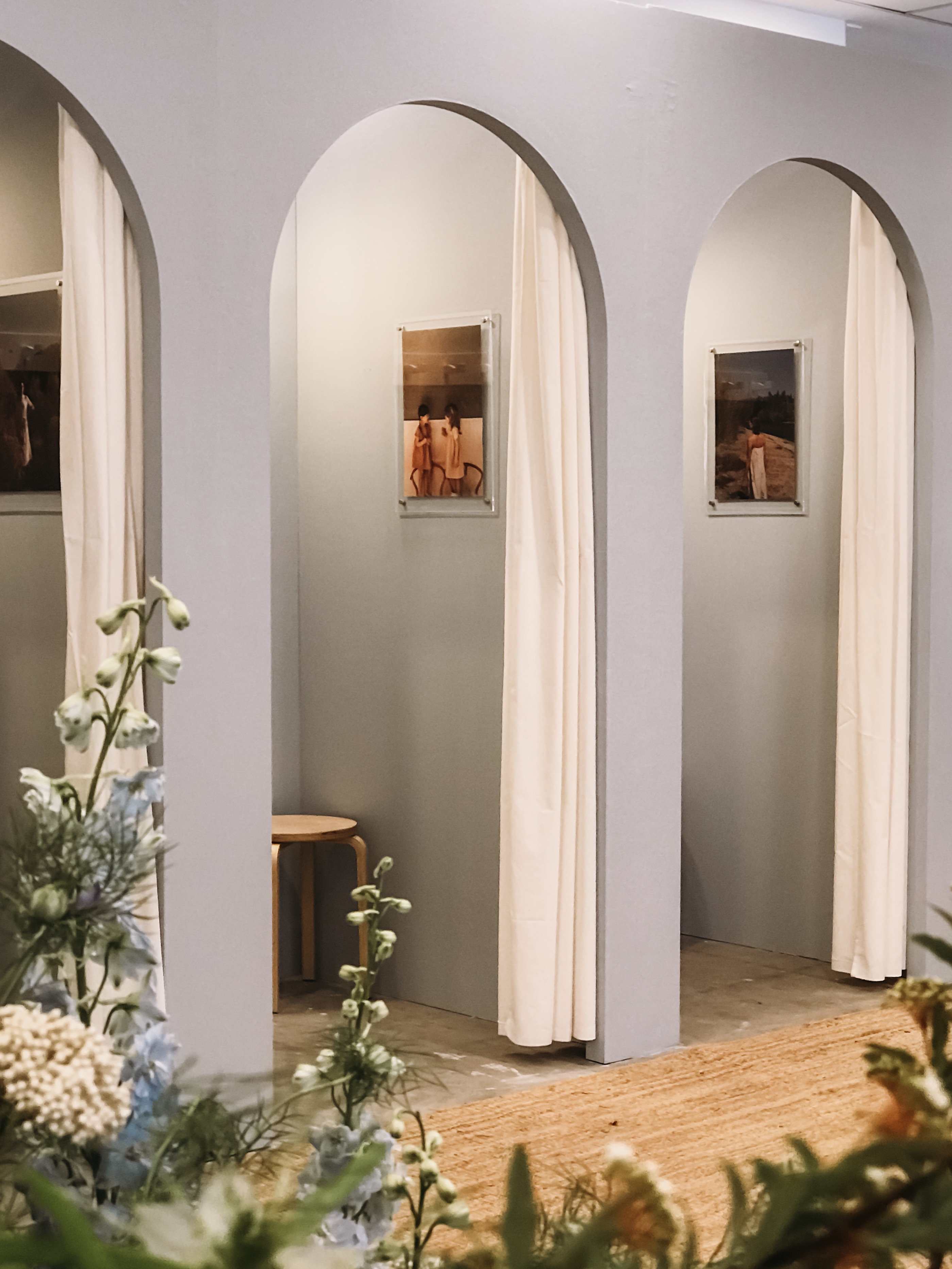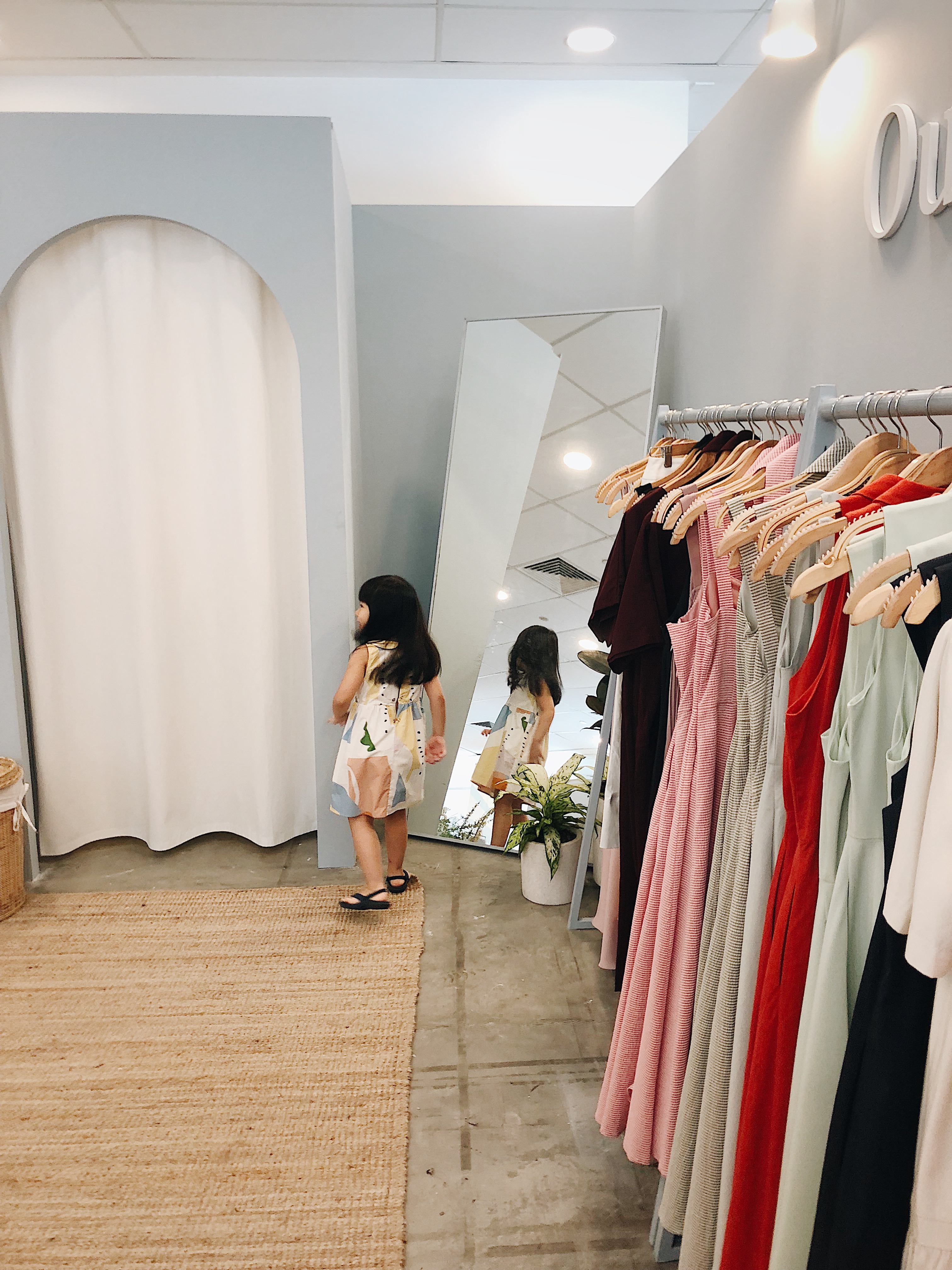 We were also really excited to bring in our mini line to Boutique Fairs this time — we had moms shopping for their kids, aunts buying gifts for their nieces and nephews, and even the Mini-mes picking things out for themselves.
Back by popular demand, we set up our viewing gallery again, designed to let our friends catch a breath or two amidst all the shopping. Overlooking the Singapore river and Gardens by the Bay, it was our very own secret hideout.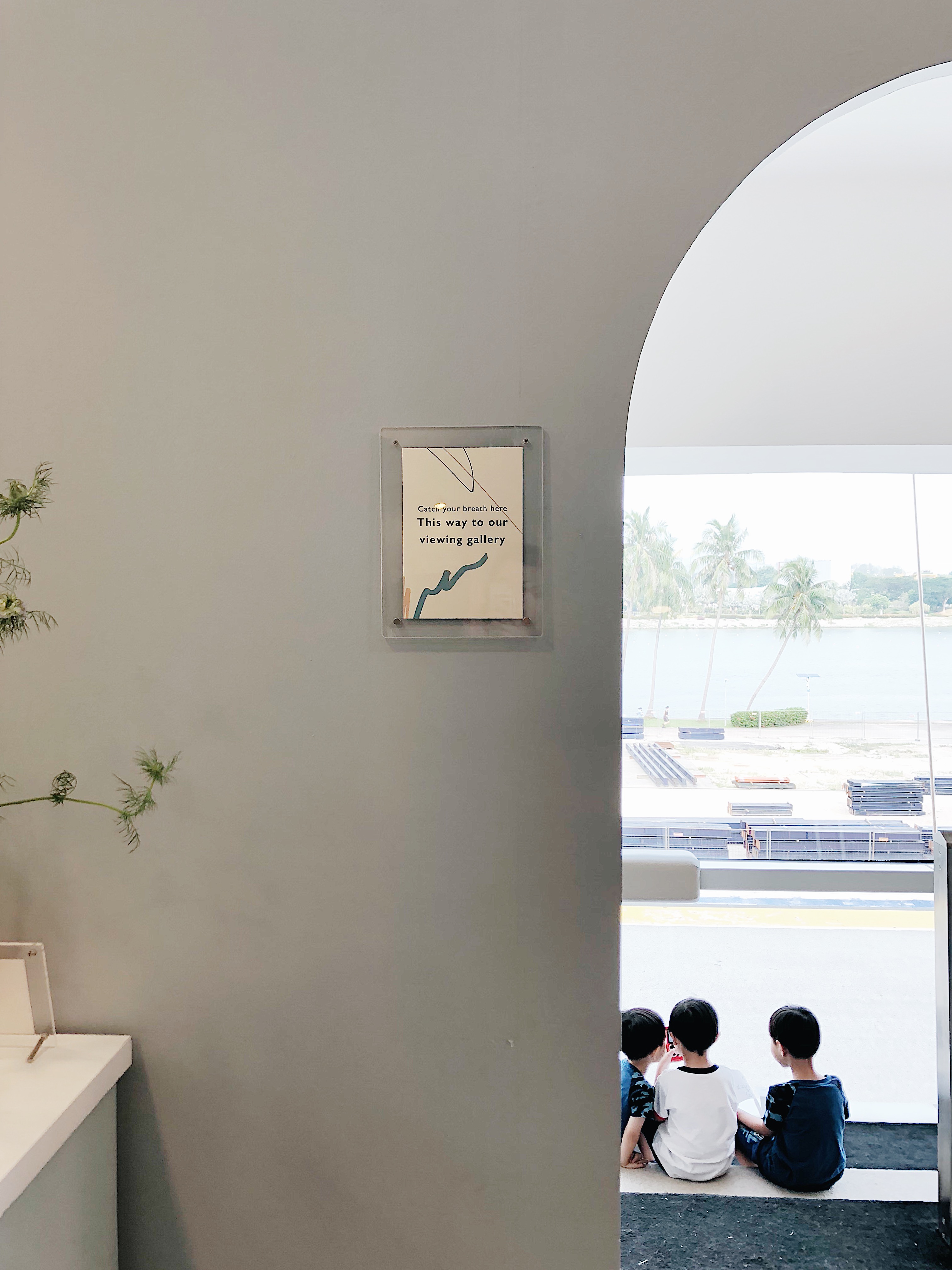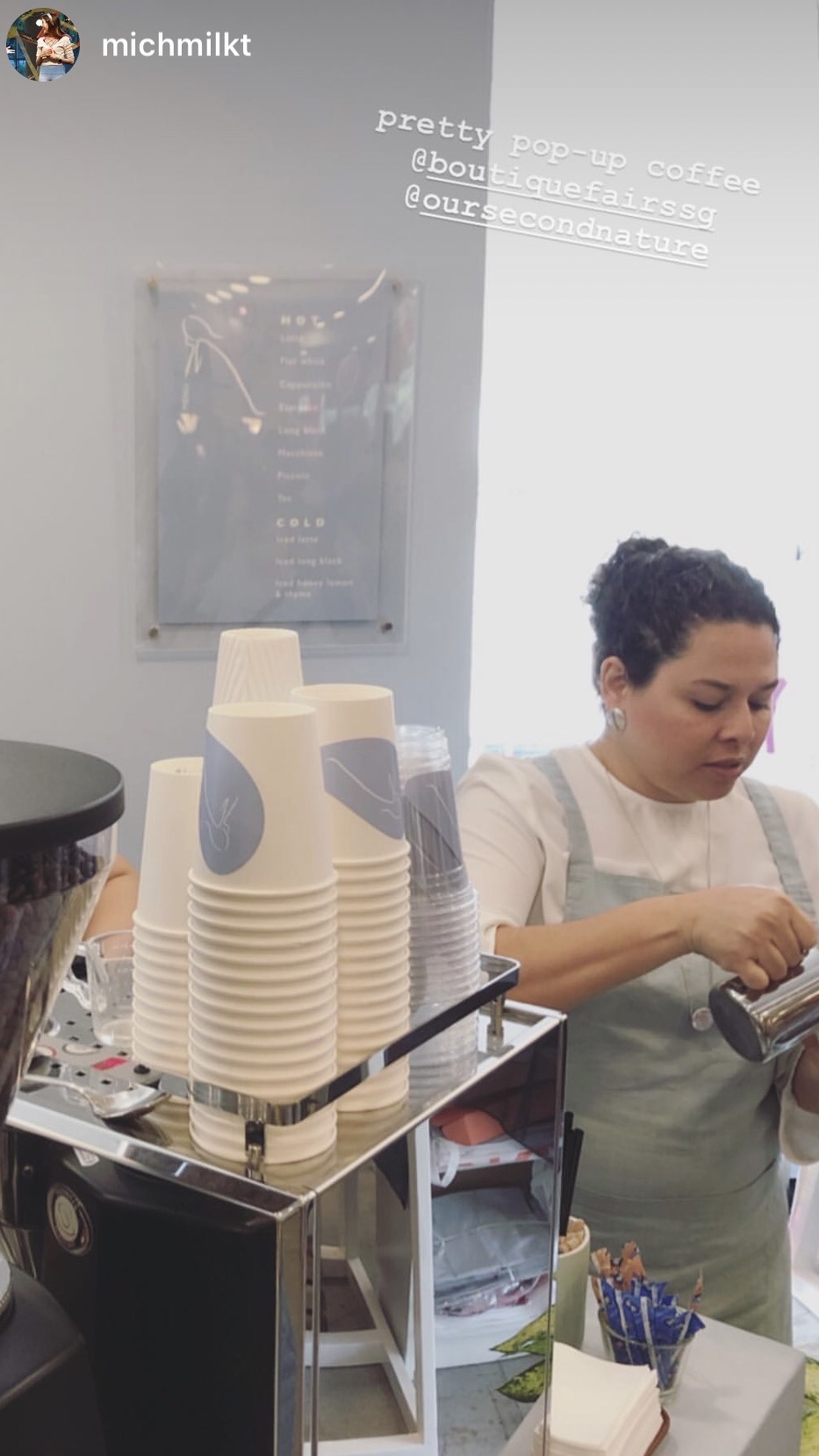 Our space would never be complete without our bar. Brewing a new seasonal espresso blend, the full-bodied coffee with notes of pecan nuts, milk chocolate and a hint of sweet peach was a welcome respite for a quick refresh.
It was also such a pleasure to have our friends create some Floral Magic in our space this season. Using flowers from Netherlands, (delphiniums, nigellas, rice flowers, eremurus), we went for a colour palette of OSN blue, supplemented with pops of orange and white. The flowers were a crowd favourite (and ours too!)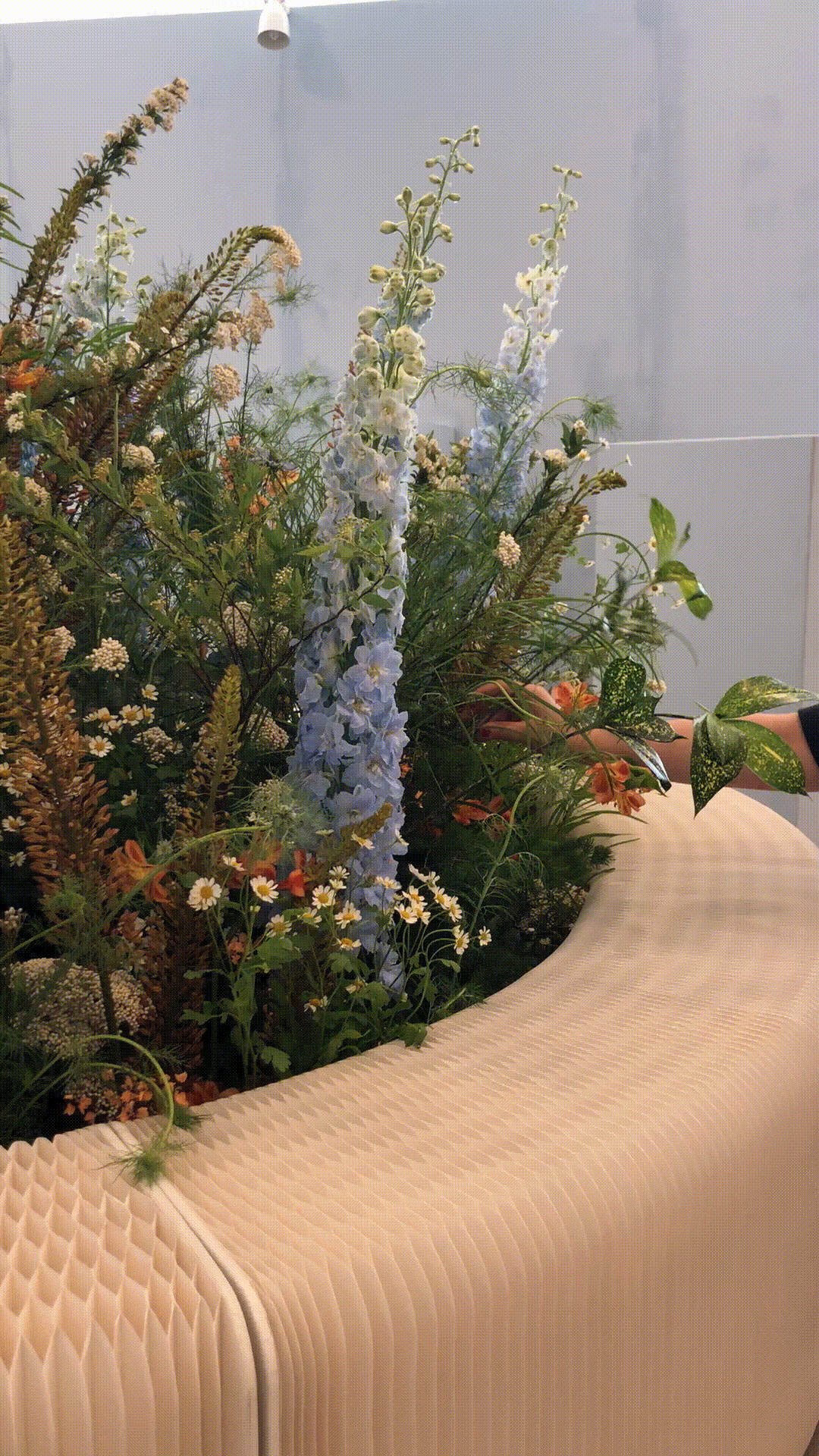 Boutique Fairs is always a merry season for us, seeing everyone come together for a weekend. We're constantly thinking of ways to make each pop-up more special than the last, and already looking forward to the next one.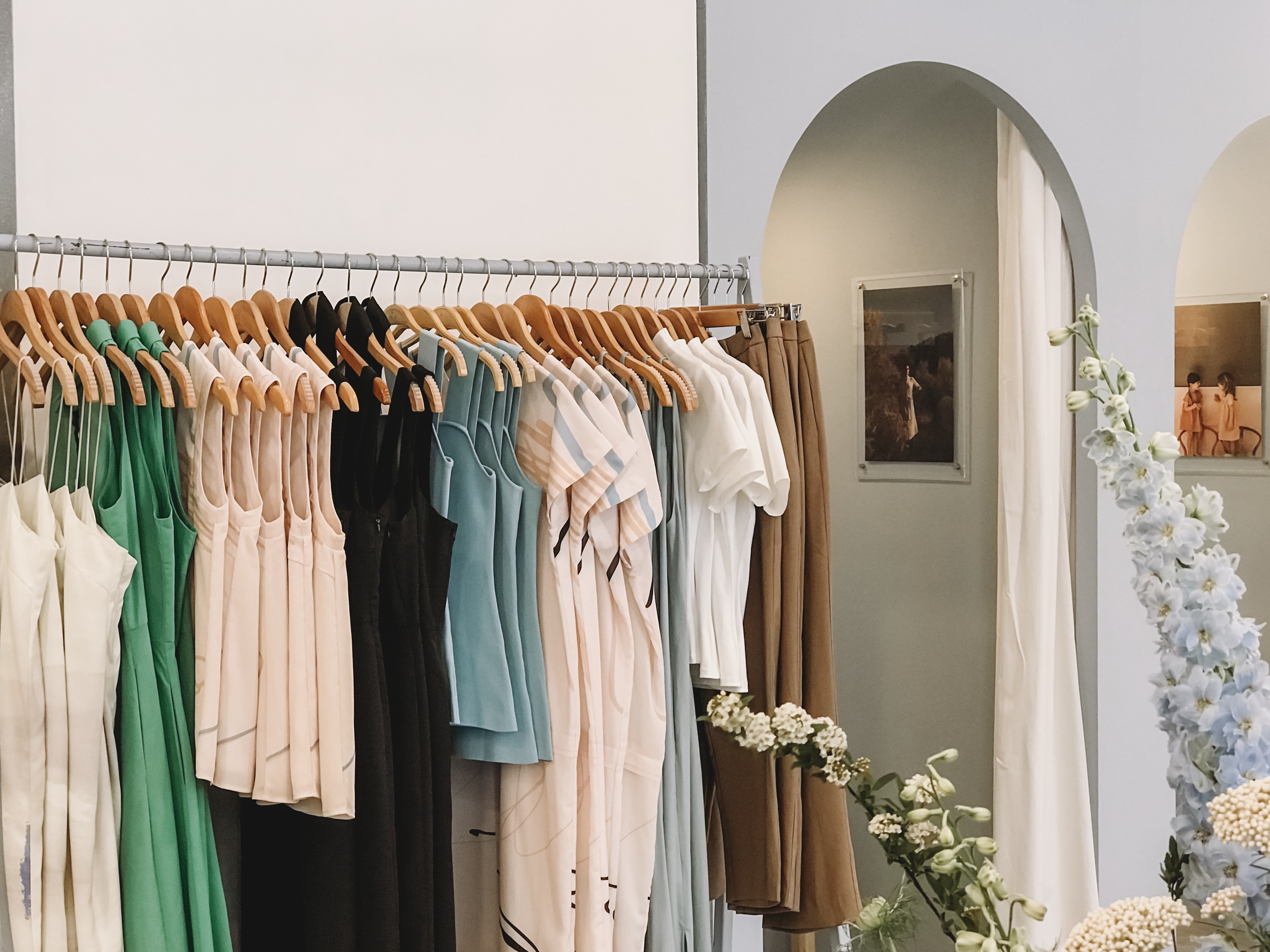 What's your favourite part of Our Second Corner this season? Share with us below, we'd love to know!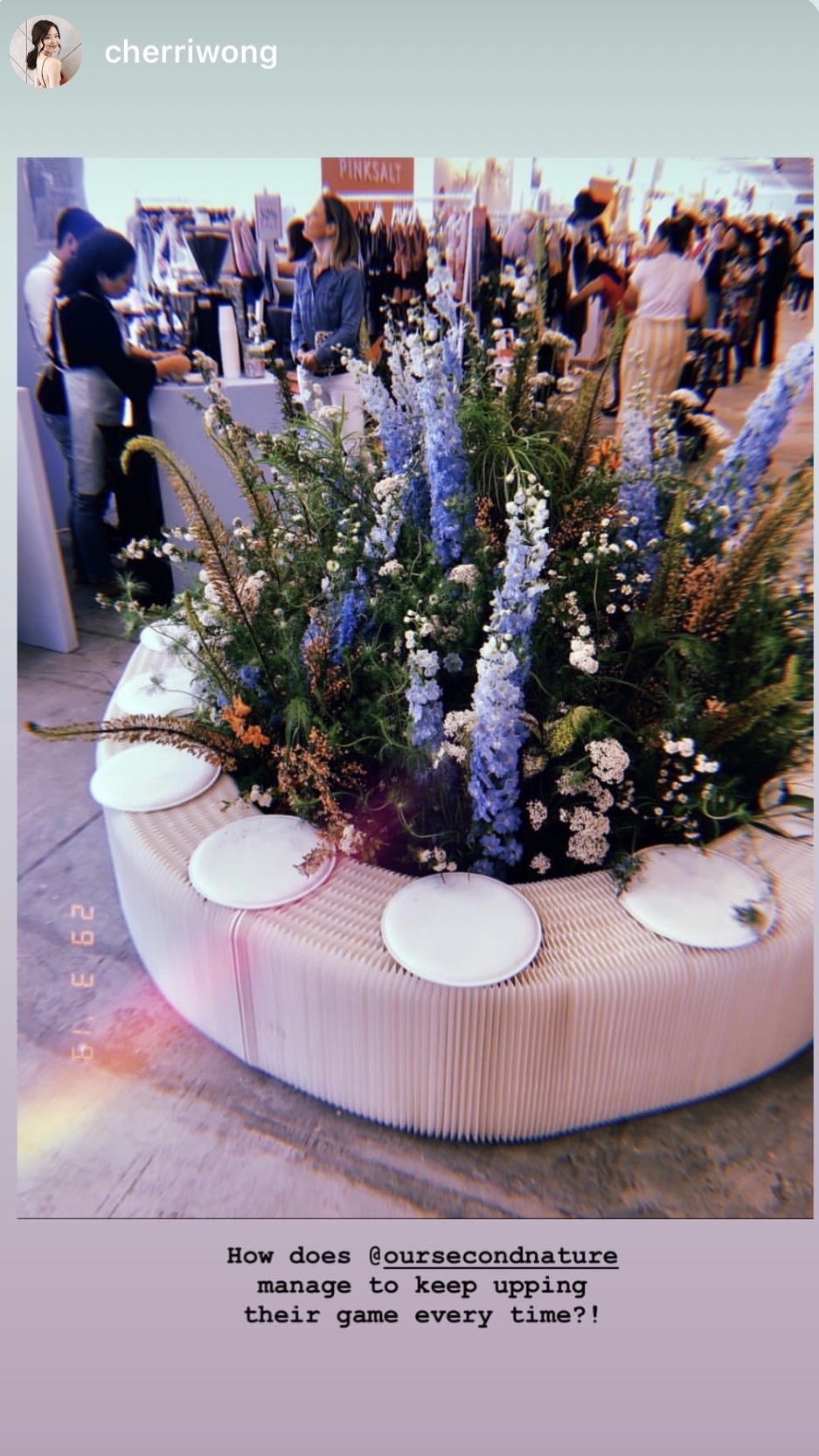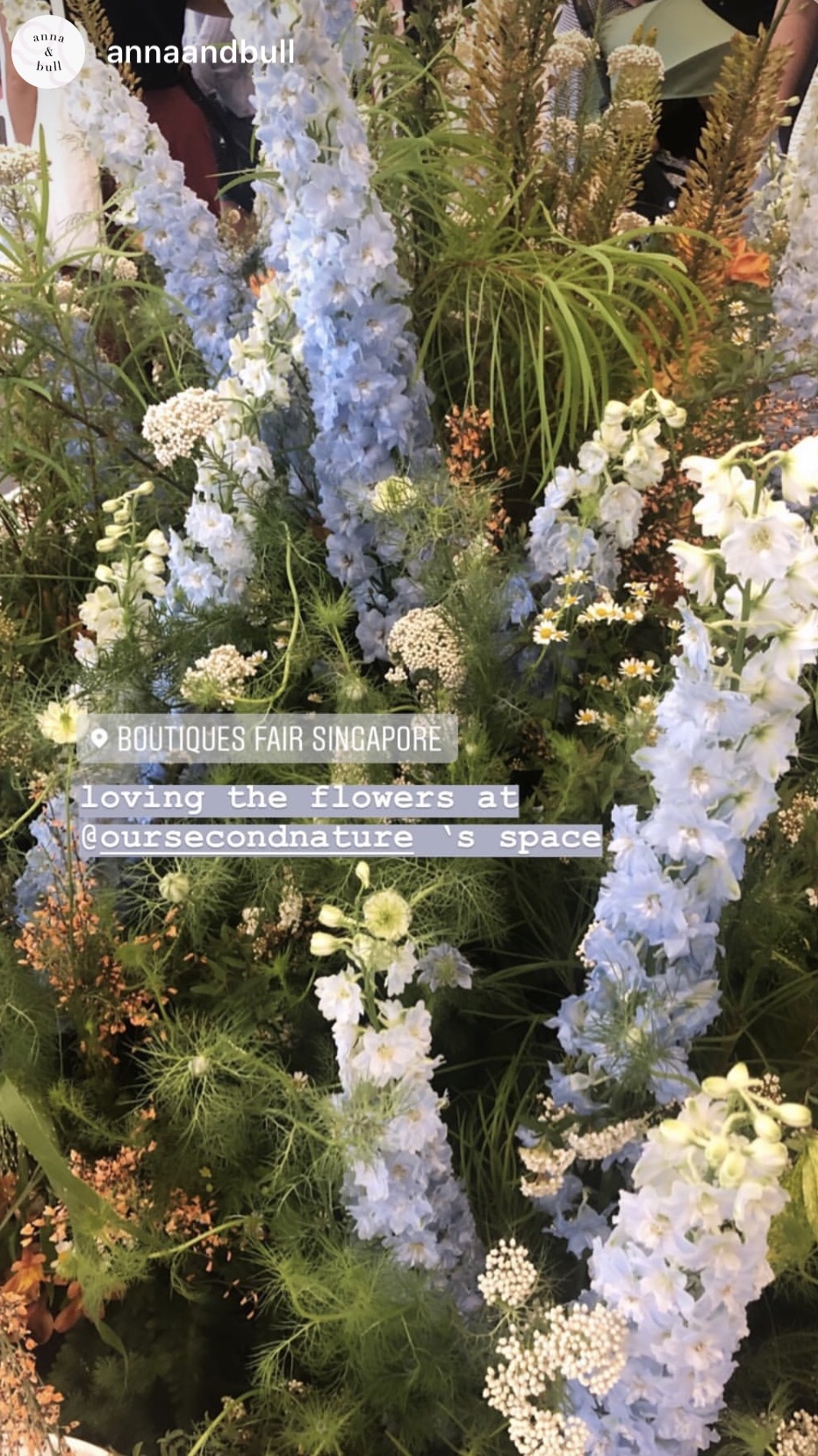 See you again in November!