Starting off our series A Morning At The Table: Around The World with one of our longtime friends Tina Sosna, who's an artist based in Germany. She's the one behind most of our gif stickers you see on Instagram (search: OSN). We love her and her take on life and wanted to find out more about how she starts her day.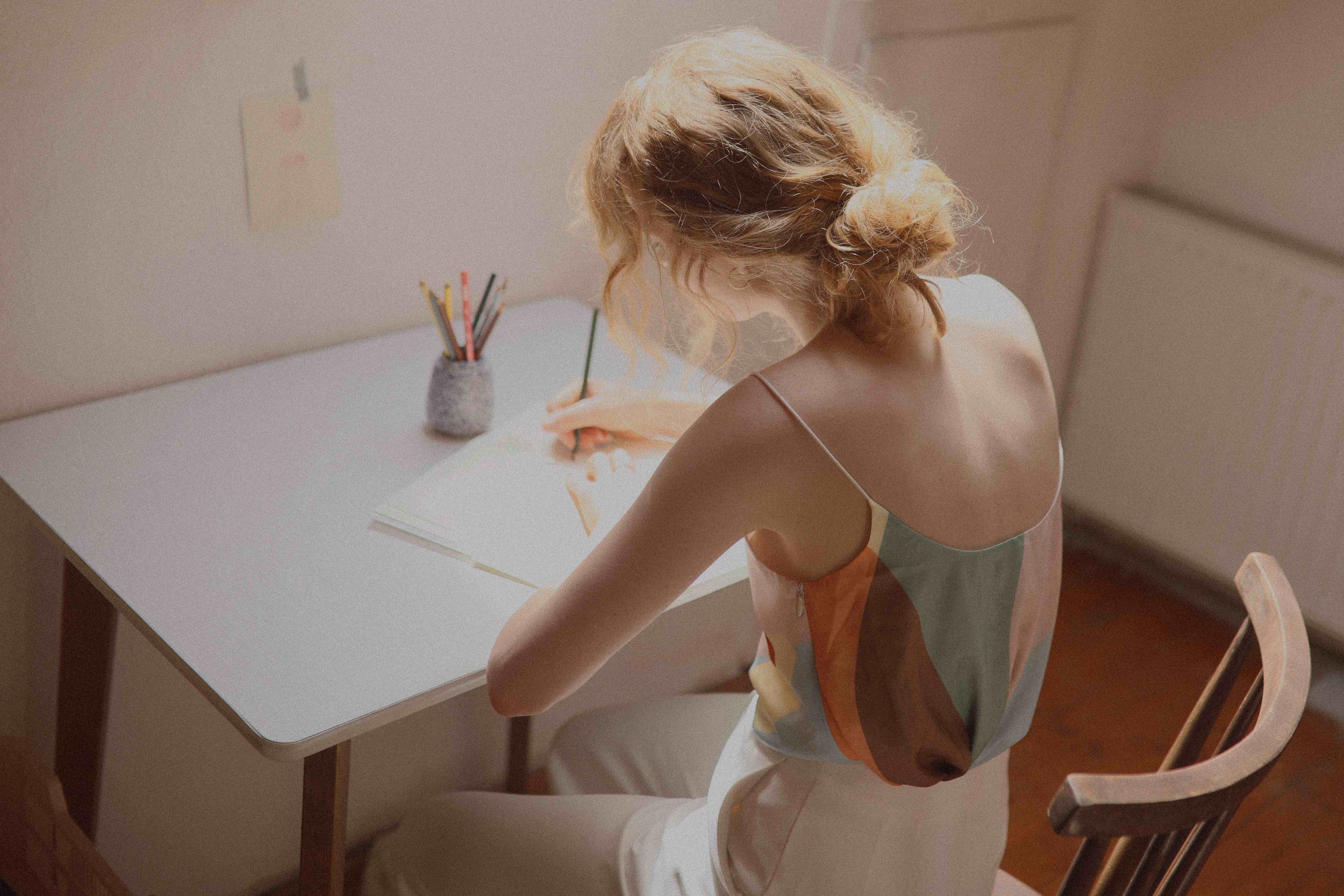 What's a regular morning like at Tina's?
I love to start my mornings slow and early with a big cup of herbal or green tea. It's so nice to enjoy this time of day when the world is about to wake up. I then make a delicious breakfast (which I will share with you here!) right away and now that it's summer, I can pick some fruits for it in our garden behind the house.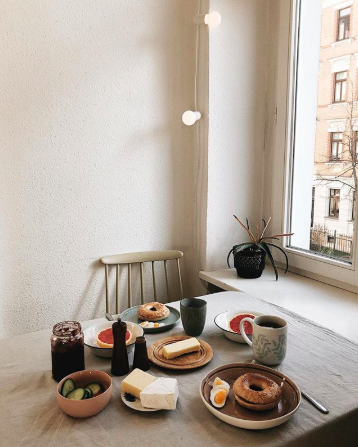 Is there a routine you follow or do you prefer to go with the flow? 
My little breakfast routine really helps to set the tone for the day and keeps me rooted and steady everyday. It's something I look forward to when I go to bed, or when I've had a restless sleep, it helps keep me calm. What happens after that though depends on the work I'd set out for the day! As a freelance artist, my work hours are flexible, so no two days are the same.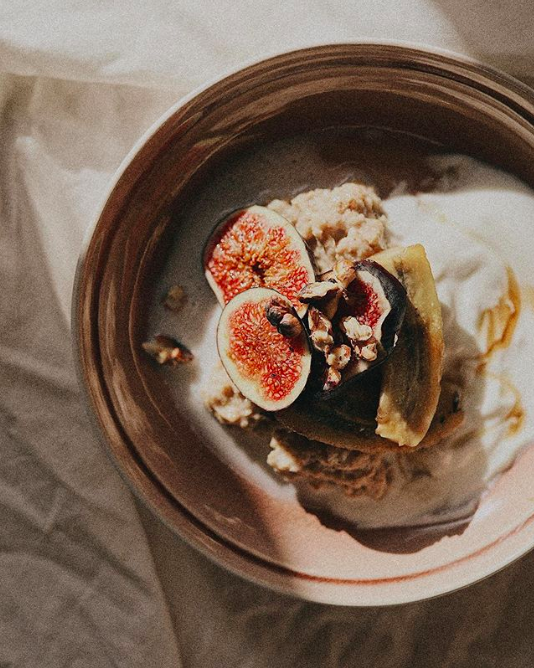 What's the first thing that comes to mind when you think of the word "morning"? What song helps you get started for the day?
Cozy, soft and quiet.
My mornings are usually accompanied by my Spotify playlists which I've been putting together for the past six years (!!). For this rainy morning, I like listening to October Skies by Ebb & Flood (also available on OSN's new playlist!).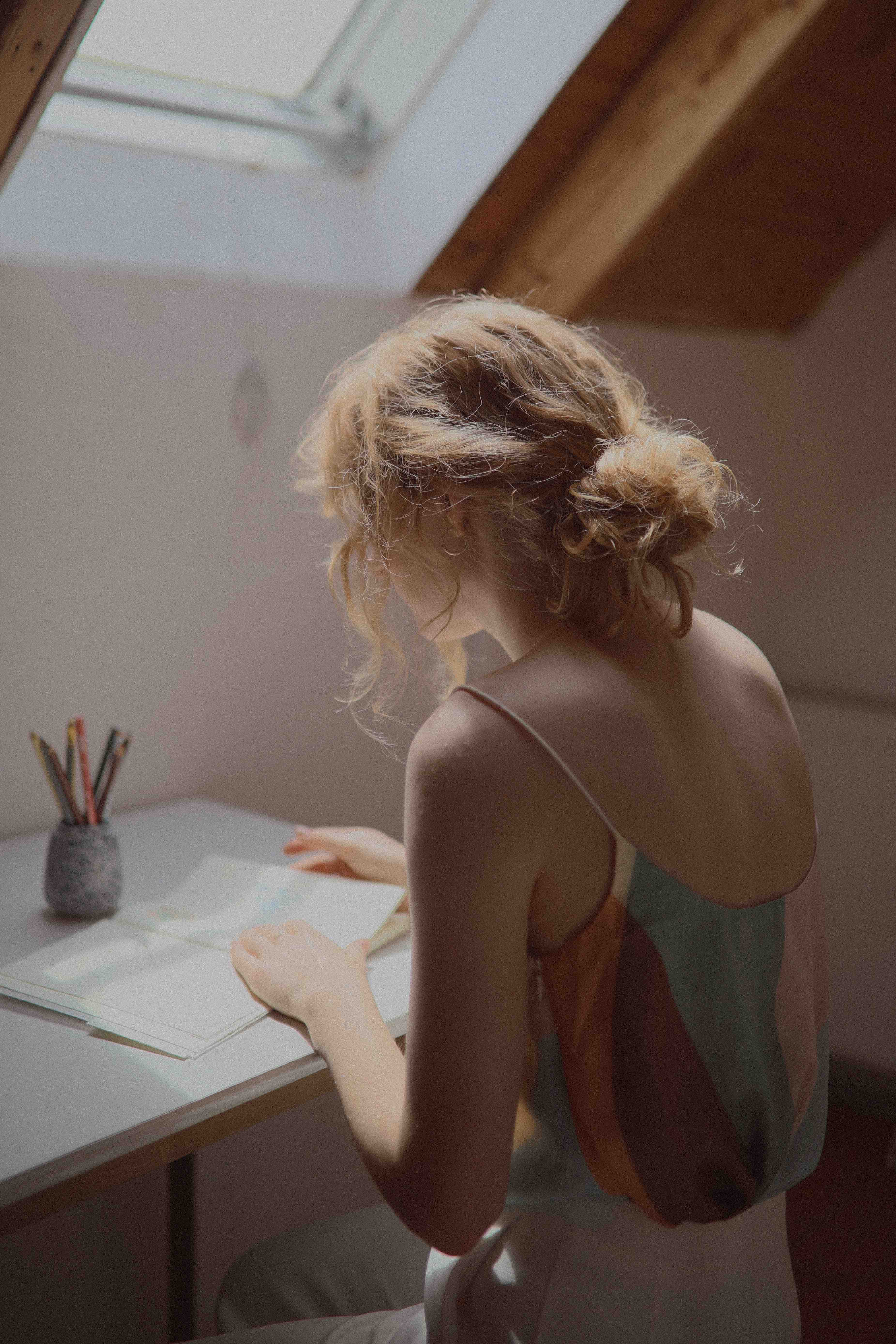 What do you like most about this time of day?
The day is ahead of you and sometimes it seems like everything is possible.